M-zero performance electric car
Even though there is a constant increase in EV manufacturers in India, most of them have a similar primary target. These manufacturers aim to take over the middle-class customers and fleets. So, most of them manufacture electric vehicles based on affordability and utility. Unlike Europe, the US or China, the focus on performance EVs in India is very low. But a few startups from India are willing to take the risk and trying to put the nation on the list of performance EVs. Mean Metal Motors is one such electric supercar startup that came up with their M-zero performance electric car
About Mean Metal Motors
Mean Metal Motors is an automotive startup which is incorporated in Bengaluru in the year 2014. The founders of Mean metal motors are automotive enthusiasts and they decided to develop performance cars from India. This enthusiasm has led them to go for performance cars from their humble go-kart beginnings.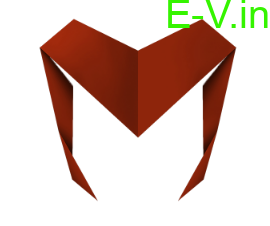 M-zero is their first car which they tried to bring from concept to reality. In 2015 they showcased their initial concepts and they were able to raise the amount of 5 Cr (INR) through crowdfunding. Their initial plan is to build a hybrid car with the combination of a petrol engine and an electric motor. 
In 2016, Mean Metal Motors made a wise decision to go all-electric instead of a hybrid. Apart from performance, the automaker also has its focus on in-car tech and connectivity to make it future-ready. To get this done, Mean Metal Motors focuses on Artificial intelligence, Augmented and mixed reality.
Technical overview
Previously, Mean Metal Motors mentioned a new hybrid composite material called "Carboflax" which is cheaper and lighter. If the upcoming M-zero is made with this Carboflax, then an affordable performance car will not be a distant dream anymore. 
Coming to performance, Mean Metal Motors reveals only a few specifications for now. The acceleration 0-100 km/h of  M-zero will be under 3 seconds and it can offer a range of up to 300 km.
For more relevant information on electric supercar please watch our video below
If you are an EV manufacturer or EV Dealer or EV Supporter who want to share news

related to electric vehicles on our website, please send an email to

For the latest electric vehicles news, follow electricvehicles. in on  Twitter, Instagram, Facebook and our YouTube