World's first flying electric racecar is ready to race
The world's first flying race car Airspeeder MK4 a full-sized remotely operated electric vertical take-off and landing vehicles (eVTOL) has been unveiled and is ready to race. Airspeeder has already signed the United Nations' Sports for Climate Action pledge and may use manned electric vertical take-off and landing vehicles (eVTOL). Let us read in detail about world's first flying electric racecar-Airspeeder MK4
The founder of Alauda Aeronautics, Matt Pearson said "The world's first electric flying cars races will be the most exciting and progressive motorsport on the planet."
Airspeeder MK4 electric race car specifications 
While we look for its technical specifications it provides a top speed of 120 kph (75mph) and claims to have the turning capabilities of land-dwelling performance cars.
It can accelerate 100 kmph in just 2.3 seconds. It is built with carbon-fibre composite technologies to keep the vehicle weightless so that it can provide better results in terms of speed and safety. It's each unit weighing around 400 kilos.
The company backed by an Australian company 'Alauda' is developing Mk4 electric flying cars with 10 similar models to compete in the race in the skies. The flying race cars has been developed from the inspiration by F1 cars of 1950s but with more futuristic.
"The unveiling of the world's first full-sized electric flying racing car is a landmark moment in the dawn of a new mobility revolution. It is a competition that drives progress and our racing series is hastening the arrival of technology that will transform clean-air passenger transport, logistics and even advanced air mobility for medical applications." Pearson continued.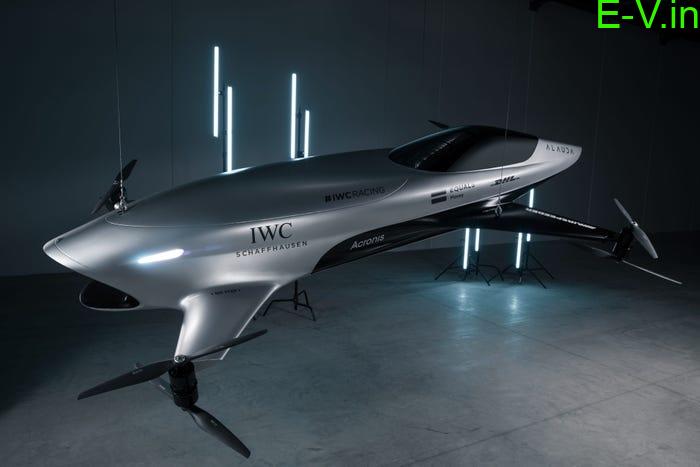 Airspeeder is building the world's most progressive motorsport. It will see a full-grid of electric flying cars racing at high speed above some of the most visually arresting scenery in the world.
Also Read: First electric race car from Hyundai
If you are an EV manufacturer or EV Dealer or EV Supporter who want to share news related to electric vehicles on our website, please send an email to [email protected]