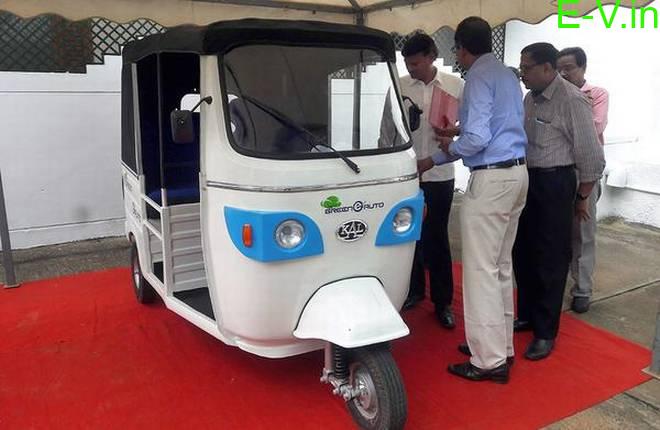 A two day, Evolve EV Conference & Expo organized by the government of Kerala to promote e-mobility in the State. The event was held on 29th and 30th June 2019 at Grand Hyatt Kochi Bolgatty, Kerala. Here are Evolve EV conference insights. 
Evolve EV conference insights-Read the experts' comments on EV
The speakers in support of electric vehicles (EVs) "zero emission, zero cash, and zero waste management," were the main focus for the State.
The main focus of Evolve is the adoption of EVs charging stations in Kerala. The various personnel commented on the EV initiative in the event.
Experts' comments on EV Adoption
Power Department Secretary,
Power Department Secretary B Ashok said, that chargers must be adopted with the technology of the present, it will have smarter, smaller and portable. They are looking for a market of 1.5 crore chargeable entities.
Scientist from the department of science and technology,
Sajid Mubashir, a scientist department of science and technology, said that the oversized charger must be avoided. No matter how big the charger, it doesn't make any difference, it depends all on the vehicle's charge ability to absorb the power.
Senior manager of World Resources Institute India
Dr. Praveen Kumar, senior manager of World Resources Institute India said that India will witness, the total sales of electric sales of 7,59,600 for this year.
Industries principal secretary
Elaborating on why Kerala is suitable for e-mobility development, Industries principal secretary Dr. K Elangovan said that people of Kerala can opt for any new technology faster than any other states. The state is so interested to experiment with the new technology.
we are proud to say that Kerala has its own e-auto model built by KAL which will move to production soon. He also emphasized on the correct infrastructure in the State.
"Kerala is one of the most consumerist states. material that is consumed in Kerala, are coming from other states which causes congestion on the national highways. Now, the government is increasingly thinking of shifting bulk cargos from one road to inland waterways," he added. 
CMD, Cochin Shipyard
Madhu S Nair, CMD, Cochin Shipyard said that a combination of electric, hydrogen and solar-powered boats must be introduced for the energy projects in the water transport sector.
"Though electric and solar-powered boats will help the state in achieving e-mobility targets, the focus should also be given to hydrogen cell-powered boats. One of the advantages over battery-electric technology is the rapidity with which hydrogen fuel cell vehicles can be recharged," he said.
GM, Water Metro, KMRL
Shaji Janardhanan, GM, Water Metro, KMRL said that this water project helps the state government to reduce the carbon levels in water transport.
"Among the 100 fleet boats to be introduced as part of the government plan with Evolve, 78 will be used for Water Metro project. In the first phase, as many as 23 electric ferry boats will start service in the state by June 2020," he said.
E-auto of KAL introduced in Evolve Expo 
The Evolve Expo showcased many electric vehicles including the E-auto of KAL. The e-auto manufactured by Neem G Kerala Automobiles Ltd (KAL).
KAL will manufacture 8,000 autorickshaws every year as part of the state government's initiative to roll out 50,000 autorickshaws by the end of 2022. KAL officials said that this e-autos will be distributed to beneficiaries by September end.
EV charging infrastructure options
EV charging infrastructure options such as Slow or Fast Chargers, Battery Swapping, Pantograph charging, and Wireless Power Transfer was suggested by the experts.
Source-Indian Express