Kinetic Safar E-Auto is the latest electric e-rickshaw from the Kinetic Green Energy and Power Solutions. The electric vehicle comes under the three-wheeler category. The vehicle has Dashboard with battery indicator and speedometer, it is India's only e-auto with a modern car like dashboard is the unique feature of this Electric Vehicle. Let us have a quick review of EV below.
To book this EV, please fill the form – Click Here
Review
Specifications of EV
Top speed is 25kmph
Maximum range is 80-100 km per charge
Battery- lead acid rugged battery 12V, 100AH
Seating capacity – Driver plus four passengers
Price and Launch date of Kinetic Safar E-Auto
The Price is Rs. 1.38 lakh and it's already launched in India.
EV images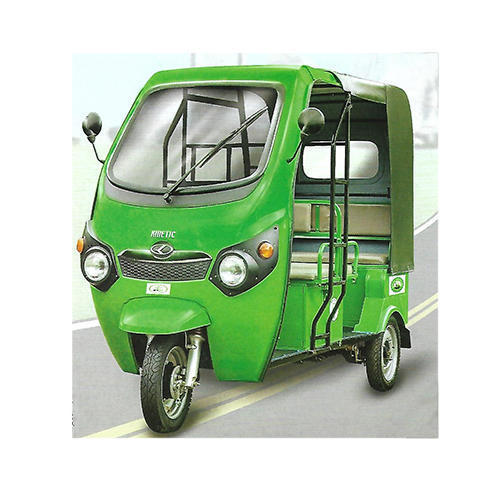 Subscribe to Electricvehicles.in for the latest news, reviews, startups, market reports about electric vehicles.

For any query or enquiry, write to us -> crm@electricvehicles.in
Contact us -> +91 9010368463