Nio ET7 Autonomous car
In the recent shanghai auto expo, Chinese EV manufacturer Nio also showcased their ET7 electric car. A few months ago, Nio revealed the ET7 and made few claims about it in their Nio day event. So let's know more about the Nio ET7 Autonomous car.
About ET7
ET7 is the first autonomous electric car from Nio. If Nio's claims about its ET7 are practical in the real world then it can compete with some of the big names in the future global electric car market.
Nio ET7 comes with features like the NIO Autonomous Driving system (NAD) which includes Nio's Aquila supercomputing and Adam supercomputing.
Autonomous driving
Nio developed its Nio autonomous driving capability (NAD) with a perception algorithm, localization, control strategy and platform software. NIO's Aquila Super Sensing comes with 33 high-performance sensing units, including 11 8-megapixel high-resolution cameras, 1 ultralong-range high-resolution LiDAR, 5 millimeter-wave radars, 12 ultrasonic sensors, 2 high-precision positioning units, V2X and ADMS. Overall, Aquila is capable of generating 8-gigabyte data per second. 
ET7 Interior
Nio mentions that the ET7 has 14 interior parts made with renewable material from  Karuun®. Along with this, ET7 comes with ambient waterfall lighting in the cabin which is available in 64 colors at the moment.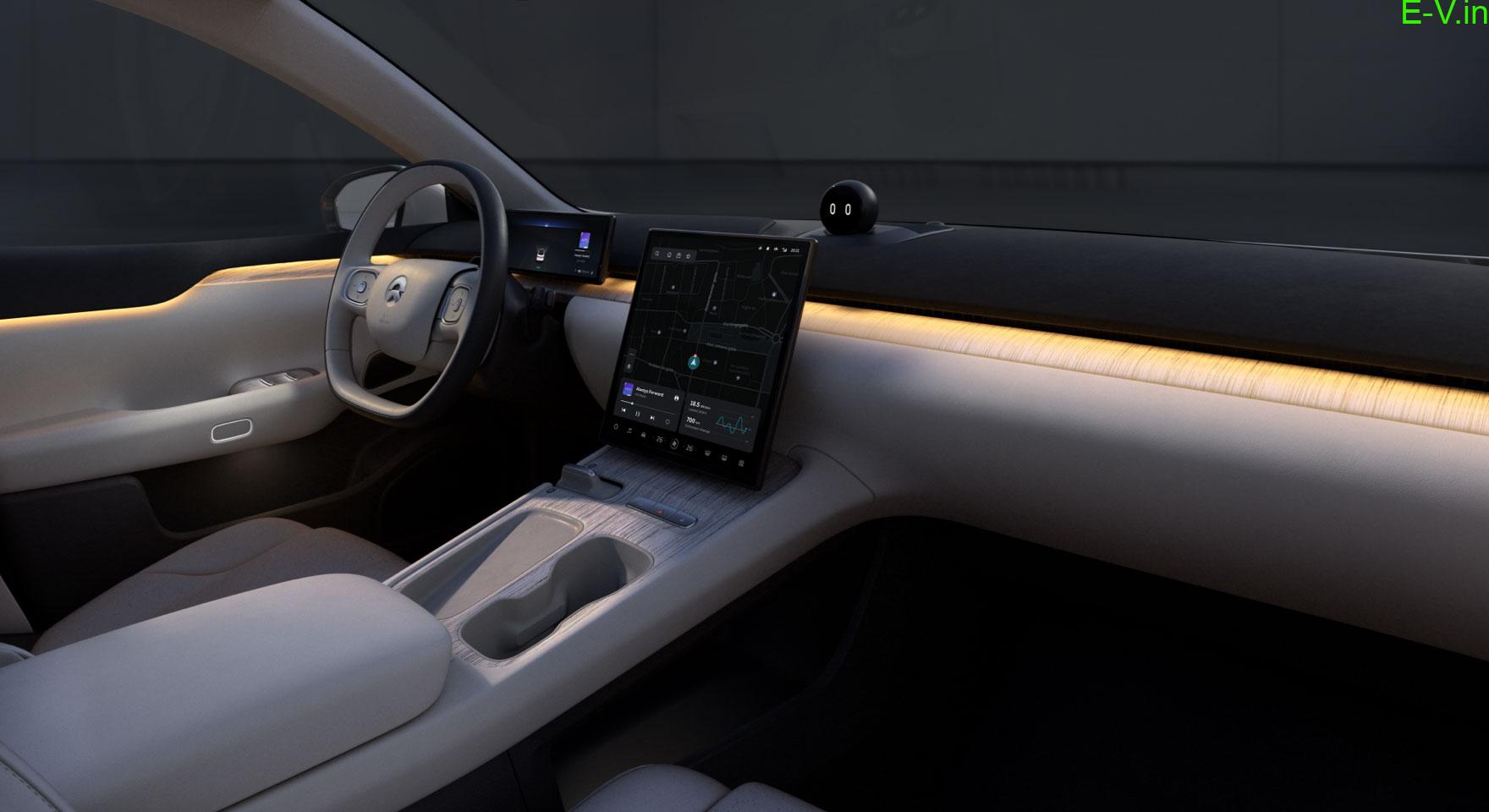 The digital cockpit of the ET7 has connectivity features powered by the 3rd Generation Qualcomm® Snapdragon™ Automotive Cockpit Platform. A 12.8-inch AMOLED screen at the center displays the relevant information of ET7. Also, Nio's NOMI in-car AI system improvises while interacting with the passengers. 
Technical Overview
The ET7 comes with a 180 kW permanent magnet motor in the front and a 300 kW induction motor in the rear. The total power is rated at 480 kW with peak torque at 850 N-m. It can accelerate from 0 to 100 kmph in 3.9 seconds and has a 33.5m braking distance from 100 kmph.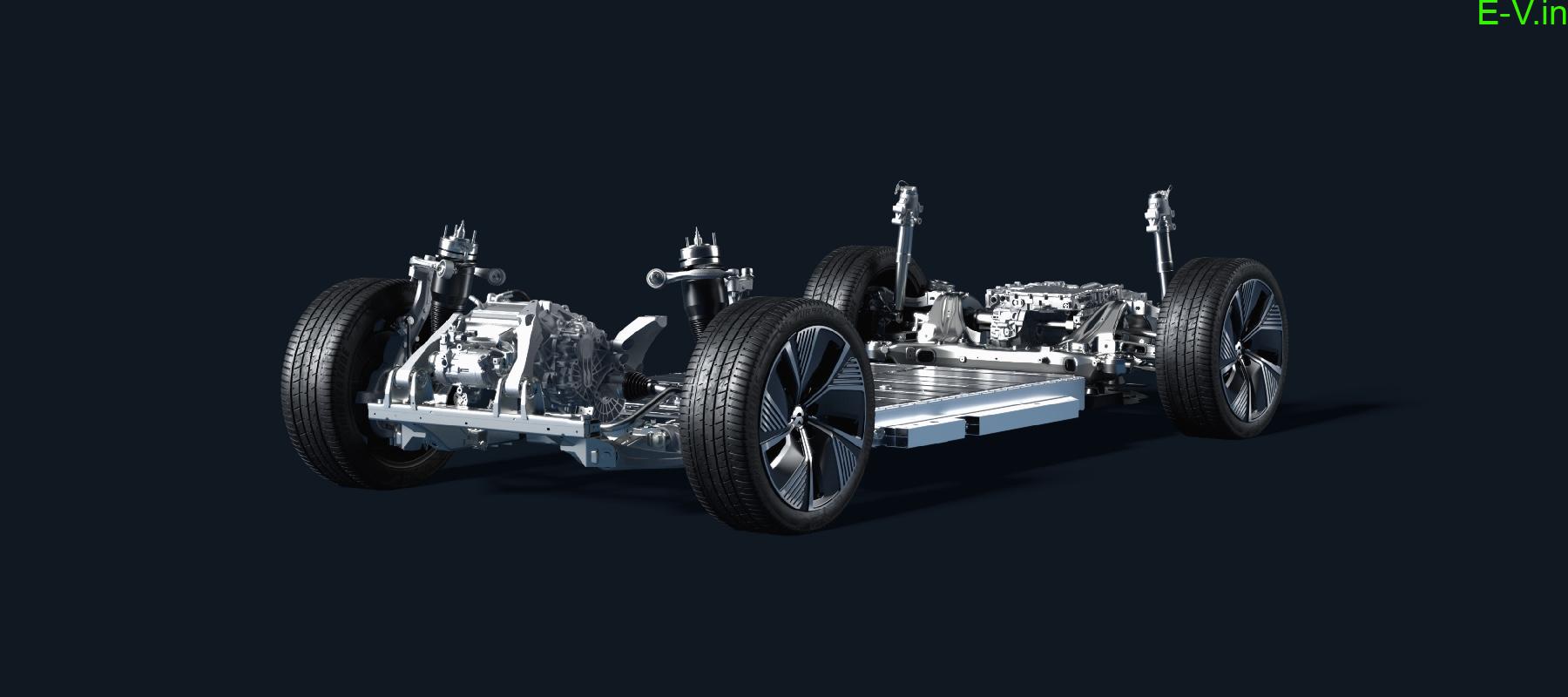 The ET7 comes with 3 battery pack options which are 70, 100, 150kWh. The NEDC range of these battery packs is 500km, 700 km and 1000 km approximately.
For more information on electric cars, please watch our videos below in English and Telugu
If you are an EV manufacturer or EV Dealer or EV Supporter who want to share news

related to electric vehicles on our website, please send an email to

For the latest electric vehicles news, follow electricvehicles.in on 

Twitter, Instagram,Facebook and our YouTube