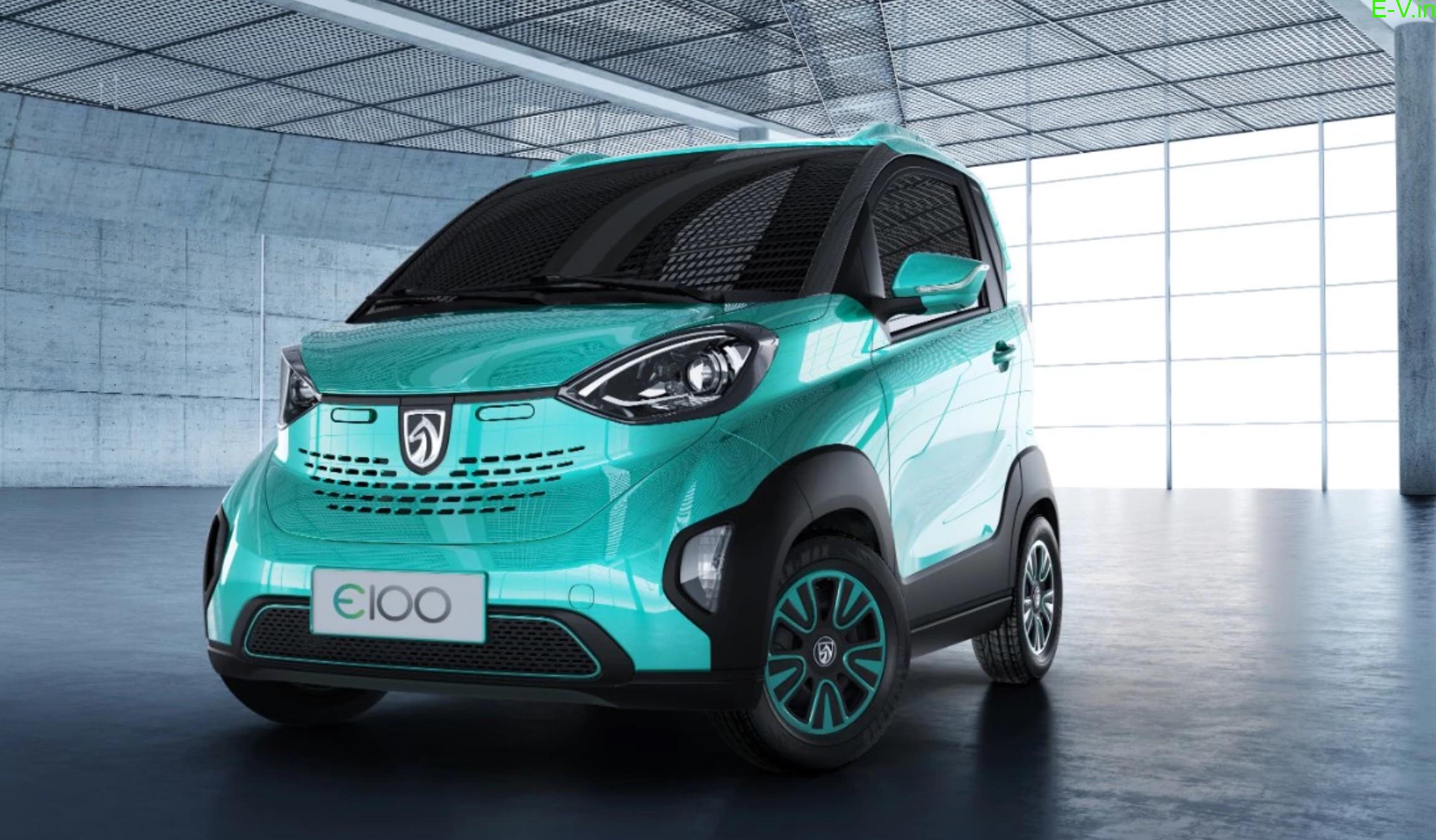 The GM's joint venture in China with Wuling and SAIC has launched an urban electric cars called the Baojun 100, an electric minicar priced at Rs.3.4 lakh in China and very soon end of this year or in 2020 it will launch in India. Baojun E100 Electric car. This is the most the cheapest and affordable electric car to launch in India.
Baojun E100-Cheapest electric car to launch in India
The companies as a joint venture, Wuling and SAIC have launched a new urban mini electric car known as Baojaun E100. 
Baojun E100 Electric car Specifications
The E100 provides a seating capacity for 2 people, it is small and has some funky appearance. It has a small electric motor that makes just 39 bhp with a top speed of 100 kmph. It provides an electric range of about 160 km with a full charge.
Features an 

Electric car

It has some amazing features such as Wifi hotspot, LCD touchscreen instruments, and parking sensors. It can also be charged with regular sockets at home and it has two charging options or supports, normal and fast charging options.






The Baojun E100 also has the unique feature of clean air filtration system that is mandatory to keep away from the polluted air that many Chinese suffers from. 

This car had been gone through each testing such as water, fire and smash testing, etc it gives the safest driving experience.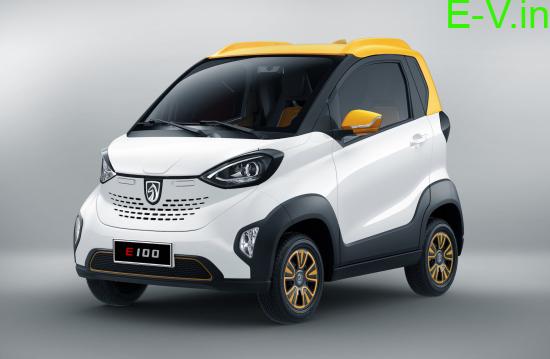 It is from the China company, MG Motors which has already launched its first electric SUV, Hector in India which is said to be a very expensive one.
The mini electric E100 is the top-selling car in China and it will launch in India through General Motors. This will be the cheapest electric car in India. It has also been spotted testing many times in many cities of India.
 As yesterday we have seen a launch of Hyundai Kona, MINI Cooper Se and Audi e-tron are in the list next to it, seems that India will soon be an electrified country with pure air to breathe. This launches brings positivity and motivates all of us that India will soon achieve its set target.