Top 10 future electric cars

1) Mercedes-Benz Vision EQ Silver Arrow
2) Toyota Concept-i
3) Rolls-Royce Vision Next 100
4) Mercedes-Benz Concept IAA
5) Honda NeuV
6) Audi PB18 E-Tron
7) BMW Vision Next 100
8) MINI Vision Next 100
9) Mercedes-Benz Concept EQ
10) Audi Aicon Concept
Top 10 Future Electric Cars-Brief Intro
Electric vehicles creating a huge buzz around the world, Both the developed countries and developing countries showing love towards electric vehicles. They trusted that electric vehicles are the next big thing in the future technology. However, many electric cars are yet to be launched in the future.so, it's important to have a look at the list of upcoming electric cars.
1) Mercedes-Benz Vision EQ Silver Arrow
Vision EQ Silver Arrow is a single seated luxury electric racing car. This electric car will drag the BMW legacy. The highly advanced aerodynamic technology makes this electric car to stand in the top.
2) Toyota Concept-i
Toyota Concept-i is an exciting example for future mobility. Artificial intelligence enabled, enhance the relationship between car and driver. It delivers brilliant sounds while driving. It utilizes a single wide-screen, 3-D, full-color Head-Up Display.
3) Rolls-Royce Vision Next 100
Rolls-Royce is the world's leading luxury brand, it unveils the grand vision of the future of luxury mobility in the form of Next 100.
4) Mercedes-Benz Concept IAA
It is one of the spectacular electric cars from Mercedes-Benz, looks and performance are the key points.
5) Honda NeuV
Honda's NeuV is a semi-transparent electric concept car with emotional intelligence.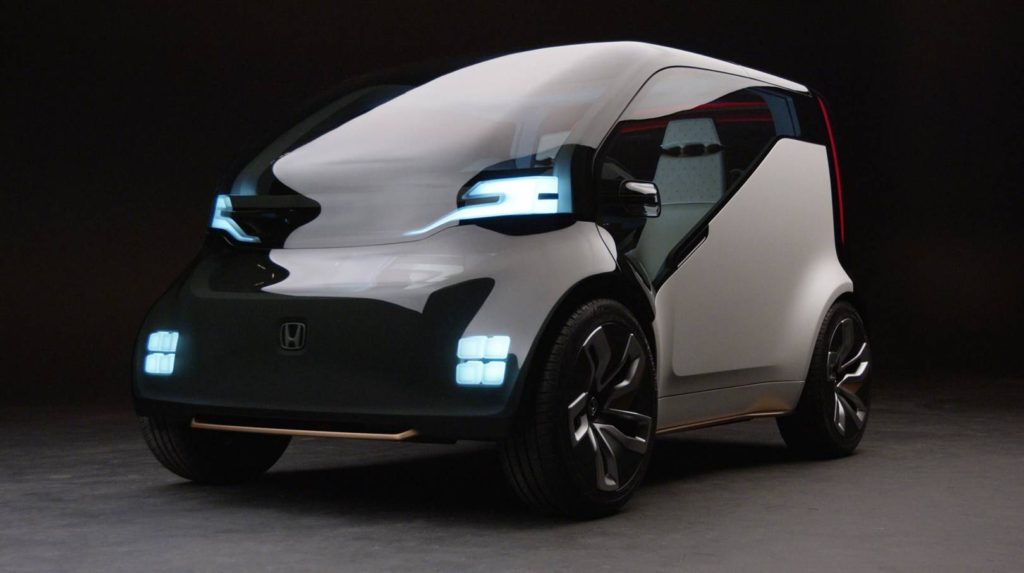 6) Audi PB18 E-Tron
Audi PB18 e-Tron is a high-performance electric sports car.
7) BMW Vision Next 100
Bmw Vision concept is a prestigious electric car, it replicates the future electric mobility of BMW. The car comes with three unique features
1)Digital companion
2)Alive geometry
3)Boost and ease: Intense driving pleasure.
8) MINI Vision Next 100
Mini vision next 100 is another future car concept to maximize the driving experience. It can drive autonomously to a service cab, where it can be recharged and cleaned. It is the future electric taxi concept.
9) Mercedes-Benz Concept EQ
Mercedes-Benz announces it as the electric SUV of the future.EQ stands for Electric Intelligence. It is a customer-focused electric vehicle.
10) Audi Aicon Concept
Audi CEO announced that Audi Aicon concept car will enter production in 2021. Audi Aicon is a complete automatic electric car.