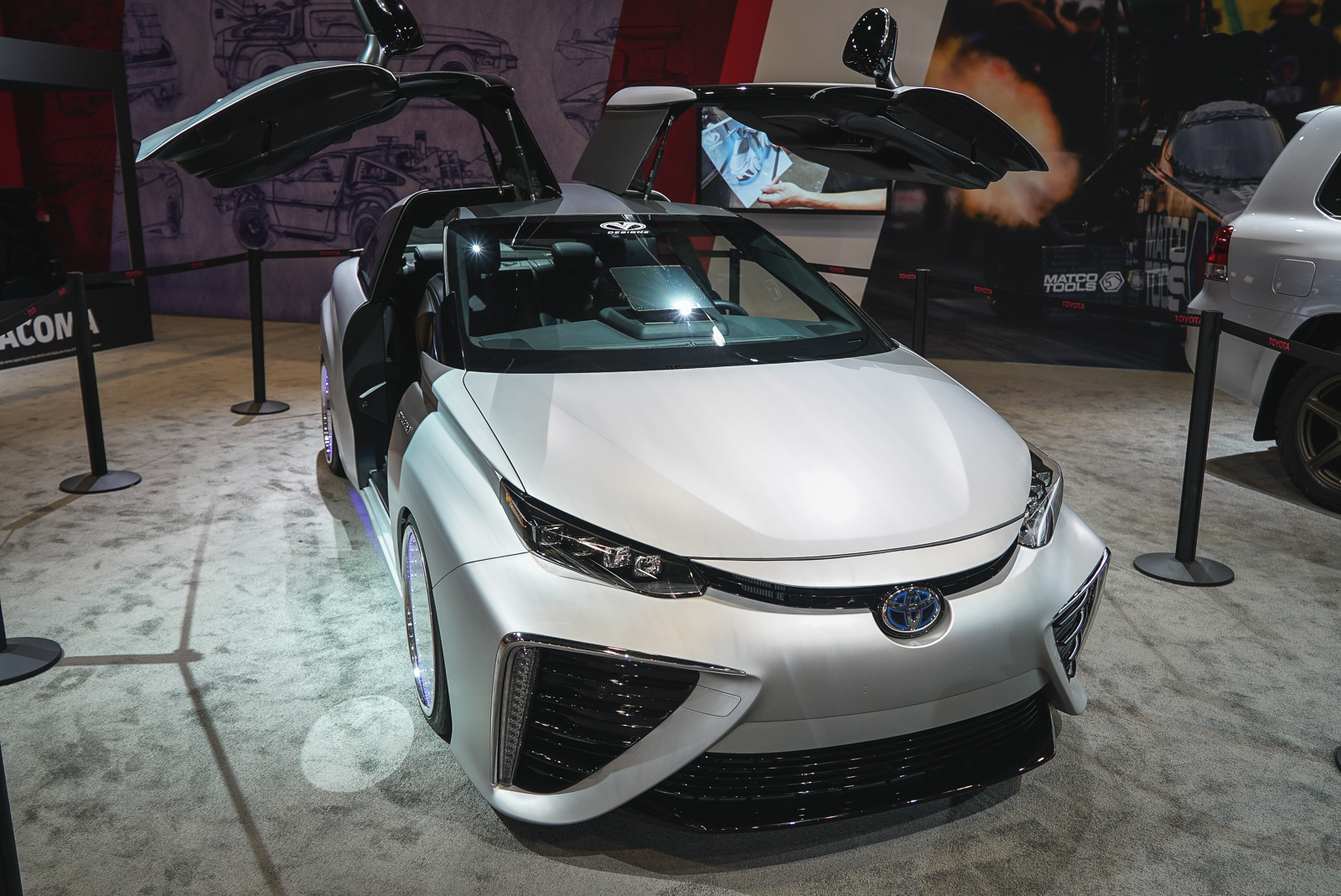 Water car is no more a fairy tale. Toyota Unveils a hydrogen run fuel car Mirai. It has two hydrogen fuel tanks with a capacity of 180liters. Only water drops fall on the road as a byproduct. Believe it or not it gives a maximum range of 550km.
How does a fuel Cell vehicle work?
In fuel cell vehicles Petrol tank and combustion engine are replaced by a hydrogen tank and a fuel cell stack. It completely operates with hydrogen.
Hydrogen(Mirai fuel tank) +Oxygen(atmosphere)= Water(H2O)
A Future with Hydrogen
With decades of hybrid technology expertise, Toyota built the perfect platform with which to develop proprietary technology, such as the fuel cell stack. Toyota made over 5,000 fuel cell patents available for other carmakers and industries to use, royalty -free.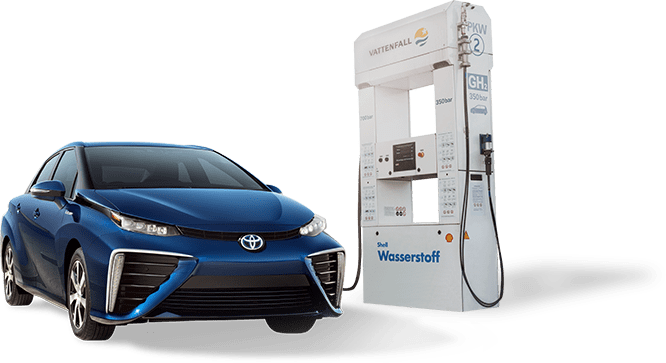 Specifications of Toyota Mirai
Toyota Mirai Performance
Top speed of 178 kmph
Acceleration of 0-100 km in just 9.6 seconds
A maximum range of 550KM.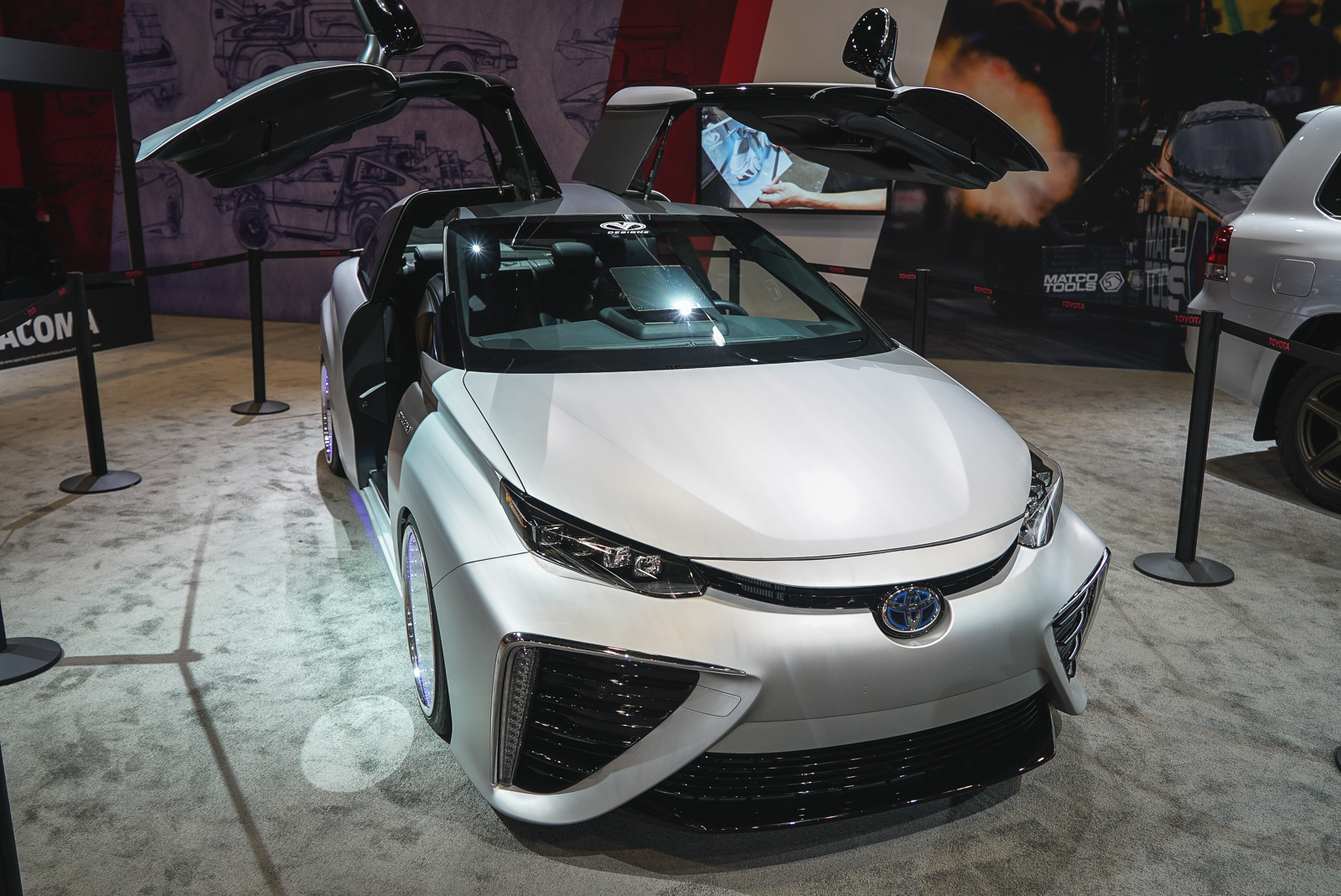 Electric Motor specs
Maximum power output 113kW
Maximum torque 335 Nm
Fuel cell
Hydrogen fuel cell volume power density 3.1kW/l.
Two hydrogen fuel tanks with a capacity of 182 liters.
Toyota Mirai Brakes
Ventilated disc brakes at the front
Solid disc brake at the rear
Load Capacity
Luggage capacity of 361 liters
Luggage room height width 1612 mm
Luggage room length 728 mm
Luggage room height 554 mm
Premium Driving Experience from Mirai
Step inside the Mirai. The inside cabin effortlessly combines comfort and luxury with innovative technology, lasting quality, and every day practically.
Audio, multimedia, and navigation features are handled by the impressive 7 inch Toyota Touchscreen, incorporating go plus navigation and premium 11-speaker JBL sound.4.2 inch TFT screens with a range of configurable displays from speed and power meters.
Hydrogen Fuel Cell safety
Toyota has done in-depth research on fuel cell safety by covering millions of miles in some of the world's harshest environments, passing the strict crash and fuel tank tests and thousands of refueling tests.
Some of the safety systems including Pre-Collision system, Rear Cross Traffic Alert, Blind Spot Monitor (BSM), eight airbags and extensive pedestrian impact-absorbing body panels.
How Can I Buy a Mirai?
At present the production is limited, demand is higher than supply. Interested buyers can register at Toyota website.