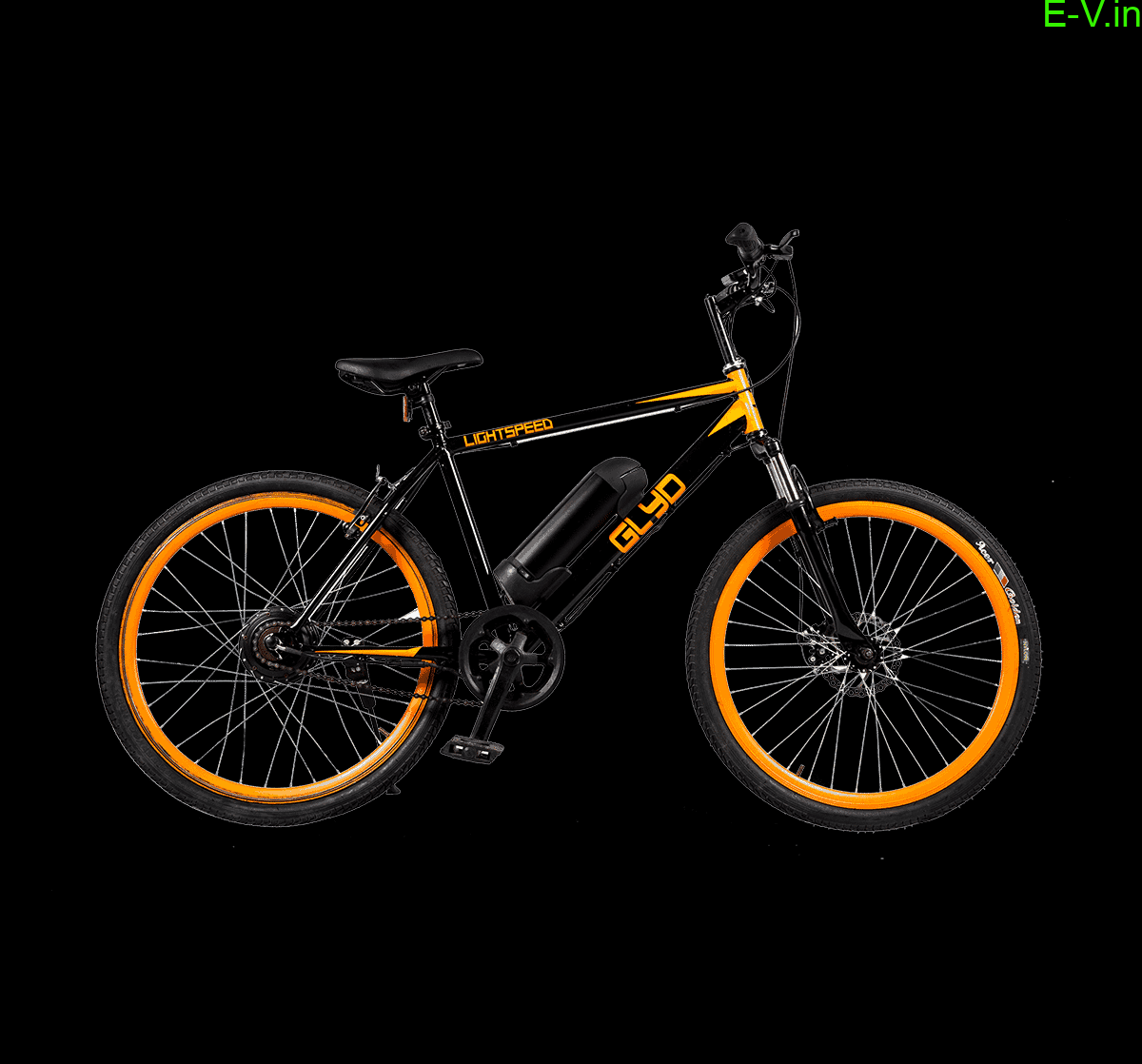 Lightspeed Glyd Electric bicycle
Even though there are a lot of electric bicycles are available on the market, most of them are not affordable. In today's market, there are only a few electric bicycle manufacturers who make bicycles with the common man in mind. Light speed bicycles are one such bicycle maker which manufactures various bicycles with respect to their requirement. Among the Lightspeed electric bicycles, Glyd is an affordable electric bicycle. So, let's take a look at Lightspeed GLYD electric bicycle.
About Glyd
Glyd is specific for riding to work, running day-to-day errands, and cycling for pleasure on even roads. It can effectively tackle potholes and other challenges offered by Indian city streets. With dashes of orange here and there, in keeping with its capabilities to whizz through traffic in a flash. Designed for Indian roads, and Indian homes, the Glyd is lightweight, and easy to carry upstairs.
Technical overview
Glyd comes with 250 Watt 32nm Rear Hub Motor on Glyd is powered by a 7.8Ah Lithium-Ion Battery. The removable battery is also portable, so you can charge it wherever you like, in just 3 hours. There are 3 modes available in Glyd which are pedal mode, pedal-assist mode and all-electric mode.
Glyd has 3-levels of pedal-assist and an inbuilt LED Battery Level Indicator. The 3 Level Pedal Boost System on Glyd replaces mechanical gears and allows you to select the amount of motor assistance you desire. A 12 magnet sensor attached to the bottom bracket senses your pedalling action to give you the right amount of thrust. LightSpeed Glyd can give you a range of approximately 35km on a single charge. 
Conclusion
As we mentioned that the bicycle is affordable, it costs around 30,990 INR. There are EMI options to purchase this electric bicycle, starting from 2584 INR.
If you are an EV manufacturer or EV Dealer or EV Supporter who want to share news related to electric vehicles on our website, please send an email to [email protected]

For the latest electric vehicles news,follow electricvehicles.in  on Twitter,Instagram,Facebook and our YouTube Channels English, Hindi, Telugu and Tamil