Hummer EV by GM
Hummer, a truck loved by most and probably one of its kind machines. The truck has a massive presence and extremely tough attitude when compared to most road-legal trucks. The truck is actually designed for the military, but they also launched a civilian version due to demand. GM acquired the Hummer and it was available until 2008. Certain issues in GM stopped production of these vehicles after 2010. However, the electrification in the competitive space of automotive made GM relaunch a tough competitor. Hummer EV by GM is a comeback which can be exciting for both fanboys and environmentalists too.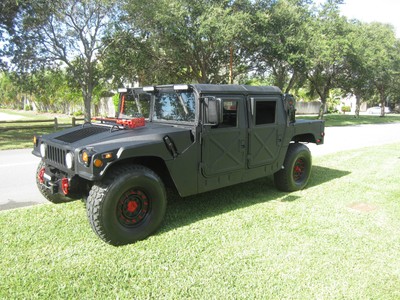 With criticism for not being fuel-efficient, a few hummer drivers made efforts to make their hummers run with greener alternatives up to now. But GM had concrete plans to surprise the enthusiasts with the Hummer EV launch. This off-road EV is unlike any EVs which are ready to launch by GM. Hummer EV has its own lineup with 4 variants ranging from  80,000$ to 113,000$.
Technical overview of Hummer EV
Hummer EV edition 1 is the flagship in the hummer lineup with features from all the variants. It's driven by a single motor at the front and 2 motors at the back. For one single charge, Hummer can travel up to 350+ miles. The 800v DC fast charging also makes sense in hummer because the 100miles range is achieved for 10 min charging. Hummer also offers standard charging from a regular outlet. Acceleration from 0-60 requires approximately 3 seconds for this EV. Hummer comes with torque vectoring and the peak torque is 11,500 LB-FT. 
Conclusion
Hummer isn't going to lose the reputation which made it popular. GM has added a few interesting offroad features for Hummer EV because it's still a hummer. The vehicle comes with 4- wheel steering that's also compatible with its CRABWALK feature. What's CRABWALK? Hummer can move in a diagonal path by turning all wheels 10º left or right. With camera monitoring in the top and bottom of the vehicle, suspension height adjustment and removable roof panels, the Hummer might get more than its past glory. 
For any promotions and advertisements on electric vehicles.in, please send an email to [email protected]

For the latest electric vehicles news, follow electricvehicles.in on Twitter, Instagram,Facebook and  subscribe to our YouTube Channels English, Hindi, Telugu and Kannada