Honda patents electric motorcycle
Honda, the world's famous and market leader has filed a patent for its fully mini electric motorcycle. It shows a mini-bike concept with an electric powertrain. It is inspired by its Honda Grom mini-bike. With the patented design we can clearly see it's a completely new design. The three patents were filed in Japan by marque. It is the latest small electric bike patent from Honda. Let us look into the details of the Honda patents electric motorcycle. 
Honda eCUB 2 electric motorcycle
Honda eCUB 2 electric motorcycle is created by shanghai customs and dubbed the 'eCub 2,' this electric motorcycle which is having a cub chassis with an all-electric drivetrain.
It features a 1000 watt electric motor in the rear wheel hub and it comes with a removable battery pack with the capacity of 3.7v 3.400 mAh lithium-ion with 18650 cells. It provides a range of 25 miles (40 km) and a top speed of 30 MPH speed.
It comes with a retro LED headlight and the battery motor is fixed inside the frame so that the design looks clean. Its suspension is pretty high tech and the machine has Hossack forks with double wishbones and a single shock and uses tie-rods also.
The patented design has a monocoque-style chassis battery and an electric motor. It has a camera fitted into the bar ends instead of conventional mirrors. Its seat is more flexible plastic mesh and it has an application for removable batteries.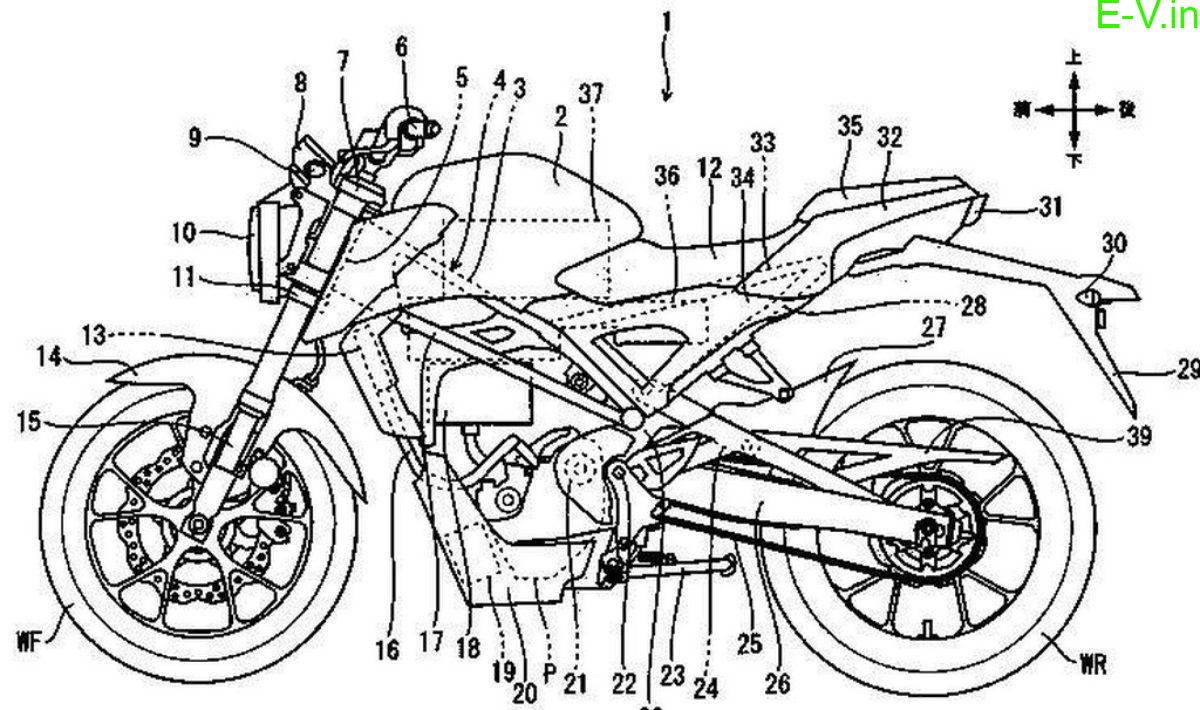 Last year, the company filed a patent in India for its electric scooter which is having two batteries. The patent is filed in India but it seems to be a global product. It will be an amazing future model.
It seems to be a maxi-styled electric model with conventional forks up front and twin shocks at the rear. It may have a larger battery system that is equipped under the bodywork. By the looks, we can say that its footboard is not flat, under it the power control is located.
Also read: Honda filed a patent for an electric scooter with 2 batteries
If you are an EV manufacturer or EV Dealer or EV Supporter who want to share news related to electric vehicles on our website, please send an email to crm@electricvehicles.in

For the latest electric vehicles news, follow electricvehicles. on Twitter, Instagram, Facebook and our YouTube Channels English, Hindi, Telugu and Tamil