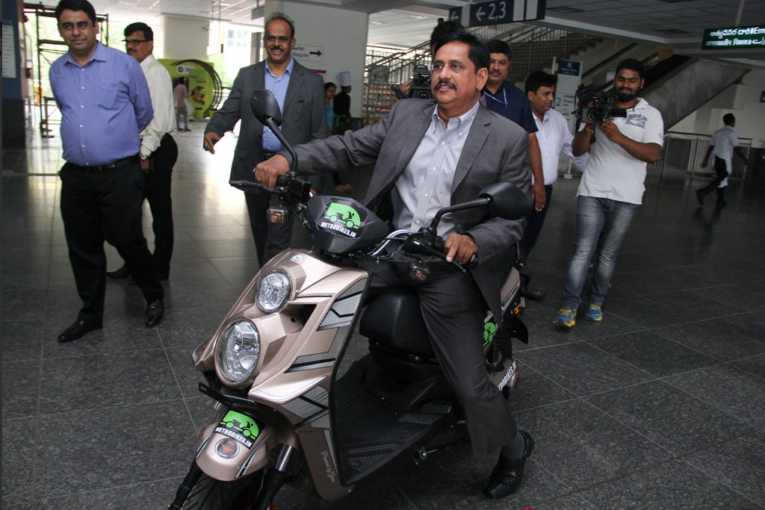 Great news for electric vehicles lovers in India, Gst prices on EV batteries slashed, Japanese Automaker Toyota interested to Invest in India, Electric Bikes in Hyderabad Metro. For full article please check Electric Vehicles Latest News Updates July 24th 2018 below.
Electric Vehicles Latest News Updates July 24th 2018 Headlines
1)E-bikes in Hyderabad Metro
The HMRL managing director NVS Reddy has launched the Metro e-bikes in Hyderabad Metro. This is one of the best step taken by the Telangana state government. The e-bikes are available in a budget cost of 4 rupees per kilometer.
The best part about these e-bikes are they can be taken rental and return on the next day, but only need to pay for the utilized range.
These e-bikes are available to Hyderabad metro passengers from August 15th on the occasion of India's Independence day
2)Good news to Electric Vehicles in India
One of the best decision from India Central Government in the recent days.Indian government encouraging electric vehicles in India during the last couple of years. Even there is a vision 2030 electric has set by India.
Recently, the Indian government has taken another remarkable decision by slicing down the GST tax on electric car batteries from 28% to 18%, which is a great relief to electric cars users in India and support to EV manufacturers.
3)Japanese Electric Car in India
Looks like Japnese people are so friendly to India. With the help of Japan India may see Fuel Cell Powered electric car in our Country very soon.
Japnese automaker Toyota is planning to launch its fuel cell electric vehicle Toyota Mirai in the next year
after the GST rates got slashes for electric cars batteries in India.