Top 10 EV manufacturers in India 2019 
As electric vehicles are growing rapidly and we are witnessing the growth in sales mostly in three-wheelers. Electric vehicles are famous for their unique features such as quiet, speed, zero emissions and low cost for maintenance. The use of electric vehicles helps us to cut down the emissions levels from the air caused by vehicular pollution. So, let us see the Top 10 EV manufacturers in India in 2019.
Top 10 EV manufacturers in India in 2019 
1. Revolt Motors
Revolt Motors is the first electric motorcycle in India which is launched and is available to buy for the customers.  The company has launched two electric motorcycles Revolt RV 400 and RV 300 on August 28th, 2019.
The revolt RV works with a 300kW mid drive Motor which provides 170NM torque and a 5000W peak power. The bike has 3 ride modes Eco mode, Normal mode, and Sport Mode. It is equipped with a 3.24 kW Lithium-ion battery which can be charged in 4 Hours. With a full charge, the bike can travel up to 150 km. Whereas RV300 provides a range of 8 to 150(eco-mode).
Revolt can be owned with its My Revolt Plan for 37 months and its two plans for Base Model Rs 3,499 per month and Premium Model Rs 3,999 per month.
2. Hyundai Electric
Hyundai Kona electric car which is said to be the best car in India within 10 days of its launch it has received some 120 confirmed bookings and around 10,000 test drive request has been submitted at the company.
It has launched in India on July 9th, 2019. The price of the Kona electric after GST reduction is 23,73000 Rupees.
The Kona Electric is available in 7 colors such as Chalk White, Dark Knight, Tangerine Comet, Ceramic Blue, Pulse Red, Acid Yellow, and All-New Galactic Grey.
3. Ather Energy
Ather Energy is the leading electric scooters manufacturers in the electric two-wheelers segment. It has two electric scooters Ather 450 and Ather 340.

The price of Ather's electric scooters after GST reduction is Ather's 450 prices in Bengaluru is 1,13,715 rupees and Chennai revised price is 1,22,224 rupees and 340 price is 1,2,460 rupees.
4. Hero Electric
It is a pioneer and market leader in the Indian electric two-wheeler industry. Currently, it holds 600 touch points in India and is planning to expand it more.
It has recently launched a low-speed affordable electric scooter Hero Dash with a price tag of Rs.62,000.
The company also have some affordable electric models recently launched claimed to have the best range, models including Optima ER and Nyx ER. Apart from this Hero electric photon, Hero electric AXLHE-20, Maxi, Optima plus, hero electric flash,  are some of the electric scooters of the company.
5. Mahindra Electric
Mahindra Electric is the leading and pioneer of electric mobility in India. It has reduced the price of its electric car eVerito and electric three-wheeler eTreo. The revised price of eVerito is 10.71 lakhs and eTreo price is 2, 5000 Rupees. 
6. Okinawa Autotech Pvt Ltd 
It is one of the fastest-growing Electric Vehicle two-wheeler manufacturers in India. It has recently launched PraisePro electric scooter in India with a price tag of Rs.71,990.
The company's Okinawa i-praise and Ridge+ comes under the FAME scheme and getting the subsidy.

After GST reduction the company has reduced the price on its 6 electric scooters. The Okinawa ipraise is priced at Rs. 1.8 lakhs, Okinawa PraisePro price is Rs. 71,990, Okinawa rich 30 price is Rs.50,615, Ridgeplus price is Rs. 67,272, Okinawa praise Rs.65, 430 and Okinawa ridge price is Rs. 44,990.
7. Tata Motors
It is one of the leading and pioneer electric vehicles manufacturers in India. Currently, the company's only one electric model is on sale, Tata Tigor EV. But in the next 12-18 months, Tata Motors is going to launch 5 electric vehicles in the Indian markets.
Electric vehicles including Tigor, electric Nexon, electric Altroz a new Tigor and one more vehicle. After the GST cut the price of the Tata Tigor EV is 9.96 lakhs. 
8. Mayuri E-Rickshaw
Mayuri E-Rickshaws is the leading and most popular electric rickshaw manufacturer in India. Mayuri is a product of the parent company Saera Electric Auto Pvt. Ltd. and is an entity of the Satra Group of companies.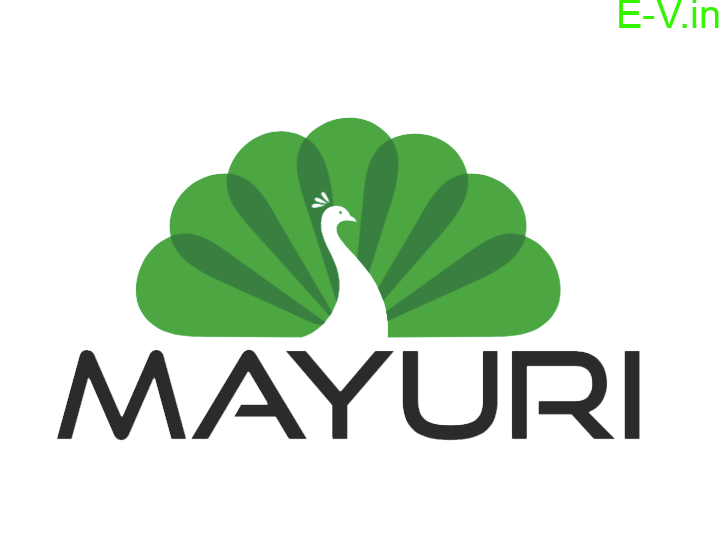 It is India's first E-Rickshaw inaugurated by Mr. Nitin Gadkari. In 2015, honorable Prime Minister, Mr. Narendra Modi distributed over 3,500 E-Rickshaws to the people of Uttar Pradesh.
They have the biggest E-Rickshaw manufacturing unit in Bhiwadi, Rajasthan, India which is spread across 3.5 acres. They manufacture 288 plus E-Rickshaws.
9. Retrosa 
Retrosa is a startup from Amaravati. It is launched by a team of young entrepreneurs in Andhra Pradesh. 
Retrosa had won" Fastest Growing Indian Company Excellence" award in the year 2018 at 11th International Achievers Summit at Bangkok. 
After the GST reduction announcement the company has reduced the price on its Avera electric scooter by 7000 and the revised price is 1,19,400. 
10.  Ashok Leyland 
It is a leading and pioneer manufacturer in India. It has 9 manufacturing units of the 7 are in India and one at Leeds, UK, and UAE. 
Recent news, it has announced the launch of its electric buses in mass scale. It decided to run its electric buses on roads of Ahmedabad, Karthik Athmanathan. 
These electric buses come with a price tag of Rs 55 lakh to Rs 1.50 crore.