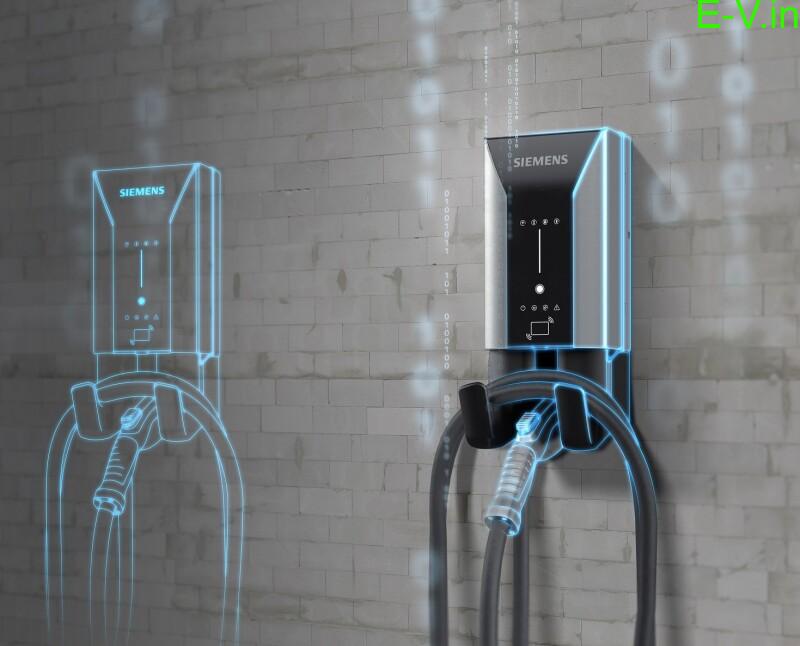 Siemens eMobility launched next-gen EV chargers 
Siemens eMobility has launched the next generation of VersiCharge AC Series electric vehicle chargers for commercial and residential use. The company is the first-ever EV charger in the industry to interact with building management systems, enabling operators to monitor, manage and adjust the system in real-time.
Siemens eMobility
VersiCharge offers tools for adjusting power demand, correct metering of energy usage and expanded network connectivity to electric vehicle service providers, buildings and automation systems. The VersiCharge AC Series helps the way for carbon reduction and air quality improvement through smart load management.
The head of Siemens eMobility and Future Grid Business Unit says that "Modularity, scalability and a focus on open standards are key requirements for EV charging infrastructure. Our next-generation product is designed to help both the commercial and residential sectors realize their carbon reduction goals with a solution that can effectively grow with them over time."
Electric Airplane Of Eviation-Siemens Supplies Motors
"We've developed the VersiCharge AC series so that cities, businesses and individuals can make the most of what EVs have to offer now and in the years to come."
The new VersiCharge AC series enables fast AC charging and can be wall or pedestal mounted. The new home charger has an easy-to-use mobile app, smart interface and flexible internet connectivity. The commercial charger is designed to fit any commercial location, such as airports, parking garages, retail facilities, or hospitals.
Siemens recently announced that it will provide smart charging infrastructure to 21 fully electric low-floor buses in Leipzig, Germany. The Leipziger Verkehrsbetriebe (LVB) GmbH has given the contract to VDL Bus & Coach. The Seimens's charging system will charge VDL buses on three lines as well as at the Lindenau bus depot and are scheduled to go into operation in 2021. In sustainable urban planning, the electrification of local public transportation is a major step.
The charging stations will be integrated by the medium-voltage connection, transformer and the low-voltage power distribution. This charging stations installation will take less space.
If you are an EV manufacturer or EV Dealer or EV Supporter who want to share news related to electric vehicles on our website, please send an email to crm@electricvehicles.in