Ola is accelerating its success at unicorn speed
---
Ola Electric, one of India's leading and most popular electric two-wheeler companies, reports further success in its career. Bhavish Aggarwal, CEO of Ola Electric, tweeted that they crossed 1 billion kilometers on Ola Electric scooters this week. This will save more than 2 million liters of petrol. And they reached that peak just 18 months after selling their first scooter.
As you can see, Bhavish has charted the super-fast journey of this company and its achievements from the beginning to the present day, which proves their tenacious spirit and uncompromising vision to achieve their goals.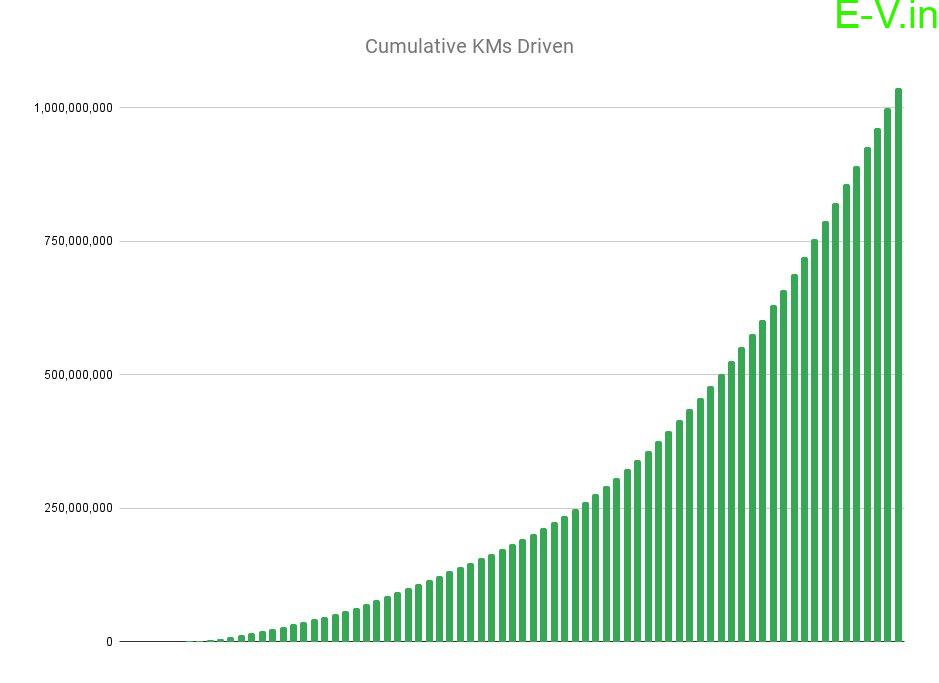 From a Bangalore start-up to a global brand with operations on three continents, Ola has made a name for itself as India's largest mobility platform and one of the world's largest ride-hailing companies. They used what they learned from the mobility revolution to create sustainable solutions, and the idea spawned Ola Electric. Ola Electric's vision is to reduce the world's emissions and dependence on fossil fuels by making India a grand hub for electrification. To achieve this, they want to not only build electric vehicles but also bring about a change in the mindset of the nation, which will further the vision behind Mission Electric.
And now, they are realizing their goals and proving the viability of their vision and mission before those they choose to serve. And many people tweeted Bhavish's tweet to express their wishes for their amazingly fast-paced journey to this level. They also hoped their diligent work would create a better future for electromobility.
Bhavish Aggarwal also posted a video of their gigafactory worksite with the caption, "Had a lot of fun today at our gigafactory site."
Had a lot of fun today at our gigafactory site.

🔋🔋 coming closer!! pic.twitter.com/1jwjORNCaf

— Bhavish Aggarwal (@bhash) May 26, 2023
Ola Electric announced the start of construction on its Battery Cell Gigafactory. It is expected to be the largest EV cell facility in India. As a result of posting these updates, the company raises the expectations of consumers by making them aware of the project and its progress.
It is clear from Gigafactory's post that they have taken a major step forward. The planned Gigafactory is in line with Ola's plans to become a comprehensive player in the electric vehicle space. The company is also working on other two-wheel and four-wheel vehicles in electromobility.
Ola Electric's Cell Gigafactory, located in Krishnagiri, Tamil Nadu, promises 10-gigawatt hours (GWh) annual production capacity. The future production facility will produce battery cells for use in electric vehicles and other battery solutions. India does not have its large-scale battery cell production that competes with China, Taiwan, and South Korea. 
If you are an EV manufacturer (or) EV Dealer (or) EV Supporter who want to share news related to electric vehicles on our website, please send an email to crm@electricvehicles.in

For the latest electric vehicles news,

follow electricvehicles.in on 

and our YouTube Channels