Kymco Ionex electric scooter is one of the best electric scooters in the 21st century. This Japanese electric scooter can work without a battery. It has a fixed core battery which will run in the absence of a secondary removable battery. Kymco is one of the trusted automakers in Japan.
Price of Ionex Electric Scooter in India is around Rs 1.5 Lakh, which is $2,083 USD.
KYMCO IONEX Electric Scooter Digital Look
Ionex electric scooter is best in looks and elegant in performance. It can allow the rider to reach a destination of 200km with a single charge. Charging stations are available at nearest workstations as well as home charging facilities.
Extra battery
This electric scooter has a surprising option to store three extra batteries which is useful to reach out long distances.
Charge point networks
Charge point networks help to recharge batteries in less than an hour. Helps in
reducing the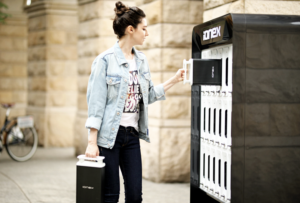 KYMCO IONEX Features
1)Compact stylish battery, easy to carry
2)Battery swapping technology with nudge access
3)Largest under-seat storage