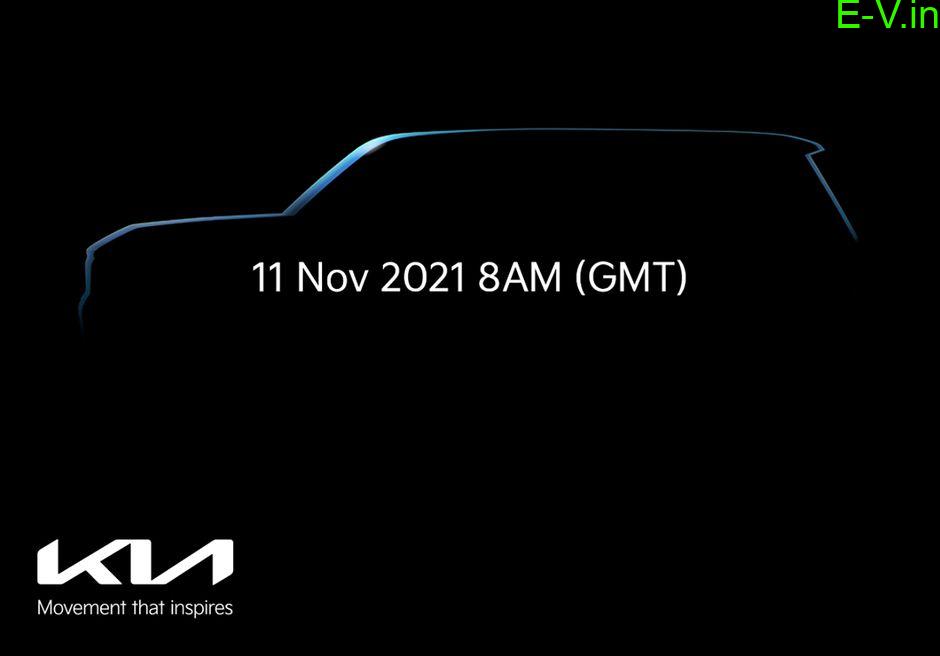 Kia EV9 flagship electric SUV to debut on November 11
Kia has officially teased the sketch of the EV9 an all-electric SUV that is all set to debut on November 11 in a concept form. The fully electric EV9 will become Kia's flagship electric SUV. Kia on its Instagram post reveals the EV9 in a boxy silhouette.
With the teaser sketch, the EV9 is expected to be similar to significantly bigger than the existing Kia EV6. It looks similar to the Kia Telluride large SUV that is on sale in US since 2 years. The Kia EV9 features a tall and upright front end and a long roofline above the 3 rows of seats. The EV9 will be based on the E-GMP dedicated EV platform.
Kia in 2020 had unveiled its seven dedicated BEV models by 2027. It has first unveiled its EV6 hatchback on its E-GMP platform. As we all know that Kia is going to launch a total of seven EVs by 2027. Their names will range from EV1 to EV9 and all will be crossover SUVs including the existing EV6.
Hyundai which is a sibling brand is also readying a new electric SUV and has confirmed that it will make its appearance in LA. The new E-GMP architecture features a skateboard style layout, it is oriented around a rear-wheel-drive layout and is designed for both modularity and production scale. The E-GMP architecture will be the foundation for future EVs for the Hyundai, Kia and Genesis brands. The Group projects selling 1 million EVs by 2025, when it will have 11 dedicated EV models.
The E-GMP architecture enters the market in 2021 with Hyundai's Ioniq 5, followed by a Kia crossover and "a series of other models." Hyundai's E-GMP takes advantage of electric motors' generally smaller size to create a platform with a RWD base configuration. Compact motor size and no requirement for a conventional longitudinal driveshaft enable easy configuration for all-wheel-drive applications.
Also read related article: Kia EV6 car reveal
If you are an EV manufacturer or EV Dealer or EV Supporter who want to share news related to electric vehicles on our website, please send an email to crm@electricvehicles.in

For the latest electric vehicles news, follow electricvehicles.in on Twitter, Instagram,
Facebook and our YouTube Channels English, Hindi, Telugu and Tamil