Hyderabad Metro has shown its brand image in terms of natural way and inspiring way. It might be the first Indian state to encouraging Electric vehicles mobility in the main metro stations. It's not only pride to Hyderabad but also a proud moment to the newly born state government Telangana. Recently, go green smart e-bikes has launched in main metro stations in Hyderabad.
Hyderabad Metro Milestones in Green Mobility
Electric Cars
Hyderabad metro Rail encouraging the metro rail passengers road transprot journey in a clean and greenway. Zoomcar electric car is available to passengers in Hyderabad metro at very cheap costs like 8.50 rupees per km.They are 100% zero emmission electric vehicles.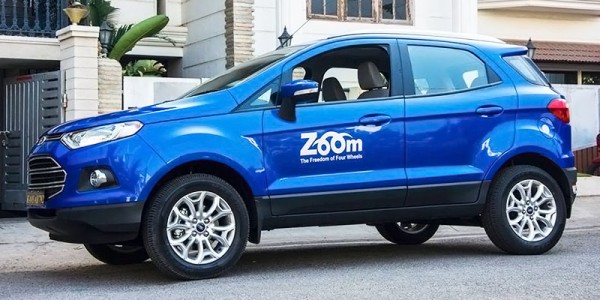 Encouraging electric vehicles in Hyderabad gives a signal to all other developed cities in India to take a green move. Currently, zoom electric cars are available at Miyapur metro station.
Electric Scooter
On the occasion of India's 72nd independence day, Hyderabad metro offering a special gift to all the metro passengers by launching electric scooters in all the famous metro stations in Hyderabad. These electric scooters are very cheap to ride at an operating cost of 4 rupees per kilometer.
Even the best facility for the passengers is they can take the electric scooters with them and return on the next day.
Electric Bicycles and E-bikes
Foldable E-scooter and E-bikes were recently launched by HMRL MD ME.NVS Reddy.
As a part of green metro HMRL MD launched E-bicycle for a health and clean drive.
Foldable E-scooter is very comfortable to use for hassle free riding in traffic. On August 4th a tweet from the official account of Hyderabad metro "Use bicycles often and contribute for a clean and green environment on the lines of #HyderabadMetro, a green transport solution." shown below.