Hero Lectro Clix 26T electric cycle 
Electric vehicles in India are rapidly growing and it has become almost everyone's interest now. Everyone is keen to at least have one for them. While talking about electric vehicles why can't we talk about an electric cycle that is super stylish and can be used for both fitness and also you can use them like a scooter for your everyday commutes. Yes! you heard it right! Pedal or without pedalling you are cycling! 
Its redefining mobility in India, it not only helps in your commutes but also helps to maintain your fitness goals by using your commute time as an exercise by pedalling.
Hero Lectro electric cycle 
You can easily escape from the heavy Indian traffics and you need to pay just 4 paise per km. Hero Lectro electric cycles are stylish and designed to meet the goals of your fitness and fun. The electric cycles are powered by a state-of-art electric drive unit EDU and Li-ion batteries.
Features 
It has four modes Pedal, Pedal-assist, Throttle and Cruise. It has some unique features such as 3 levels LED, display. Its throttle mode helps you to experience cycling without pedalling efforts. Its cruise mode lets you ride at a fixed speed of 6 km/hr powered by a battery. Its battery assist and pedals help to reduce 80 per cent effort.
Specifications 
While looking about its technical terms, it provides a top speed of 25 km/hr and with a full charge, it ranges up to 25 km. It is equipped with a BLDC 250W Rear Hub Motor which produces 40NM of Torque. It is powered with a 5.8Ah IP67 protection battery which takes 4 hours to charge and can be charged with a 36V/2A, Input 230V AC charger.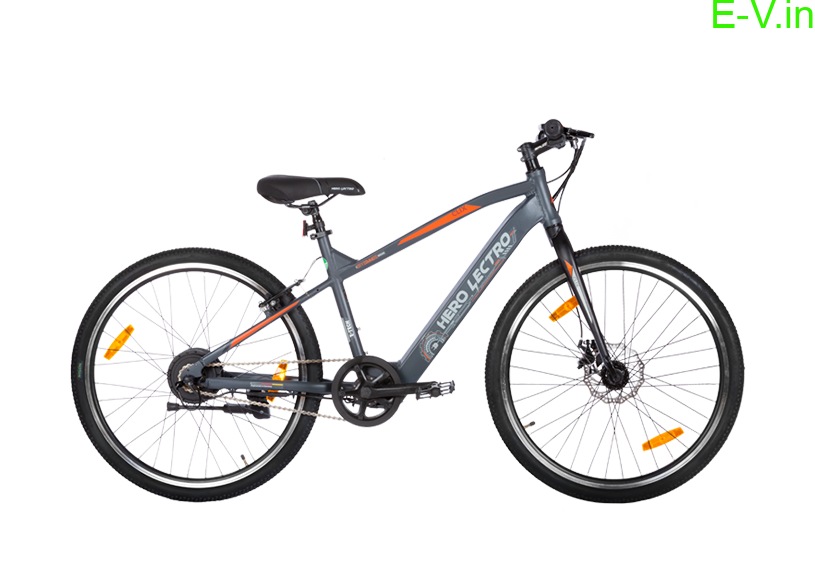 Hero Lectro electric cycle is priced at 28,999 rupees. It is also available on Amazon with a price tag of 25,198 rupees and on Flipkart, it is priced at 23,999 rupees.
Buying links

If you are an EV manufacturer or EV Dealer or EV Supporter who want to share news related to electric vehicles on our website, please send an email to

[email protected]