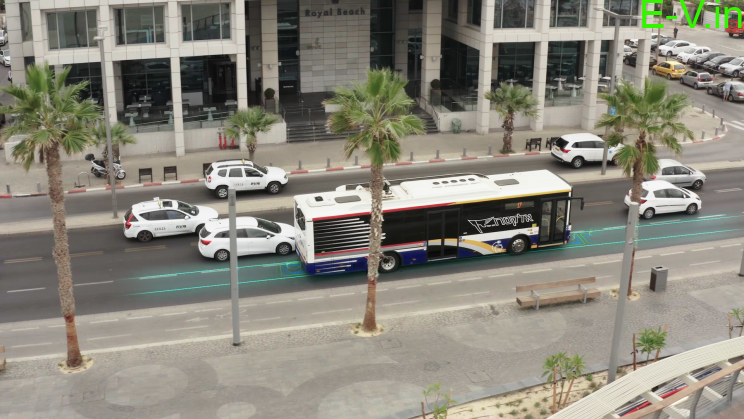 EV charging highway trial to start in Italy
ElectReon Wireless an Israeli company is building a 0.6-mile-long (1 kilometre) stretch of electric vehicle-charging highway between Milan and Brescia in Italy. The company is building the charging highway to test the technology for the widespread adoption of electric vehicles. Let us read more about EV charging highways in Italy. 
The trials in Italy will set an example of an innovative electric vehicle-charging road. This highway will recharge electric vehicles as they drive using copper coils on the side of the road to transfer energy directly to the batteries of electric vehicles through magnetic induction.
We are witnessing charging infrastructure worldwide is a big hurdle to mass electric vehicle adoption. But the implementation of this charging technology will ease the need for charging infrastructure as the owners can comfortably drive without looking for the nearest charging stations.
The company ElectReon Wireless 'Dynamic Wireless Power Transfer technology removes range anxiety. This technology will also help to reduce the need for charging stations and also large batteries. It will also be benefited to the autonomous vehicles to run without stopping anywhere. 
Product overview
The infrastructure is built of copper coils under the asphalt

Transfers the energy from the electricity grid to the road infrastructure and manages communication with approaching vehicles

Receivers are installed on the floor of the vehicle to transmit the energy directly to the engine and the battery while driving

Operates on a cloud, it can communicate with all management units and all registered vehicles
Advantages
Minimization of battery size
Cheaper, lighter, more efficient, and more space for passengers and cargo
Increase utilization 24/7
No idle time due to charging
Elimination of range anxiety
And dependency on battery performance
A shared platform for all EVs
Reduces deployment investment
No charging station
Saving land resources and visuals hazards
Leveraging existing infrastructure
No need for new grid infrastructure and transformation stations
ElectReon, which has already conducted trials in Tel Aviv, Israel, and Gotland, Sweden. Sweden has recently started its first electric road which is capable to charge cars and trucks on a 1.2-mile (1.9-km) route between Stockholm Arlanda airport and a logistics site.
Also, read related article: Electric highway on upcoming Mumbai-Delhi expressway 
Also watch:
If you are an EV manufacturer or EV Dealer or EV Supporter who want to share news related to electric vehicles on our website, please send an email to crm@electricvehicles.in

For the latest electric vehicles news, follow electricvehicles.in on Twitter, Instagram,Facebook and our YouTube Channels English, Hindi, Telugu and Tamil