Toyota's Entry into EV Market
The electric car segment in India has a big empty space for a Good manufacturer in terms of electric cars with both features and pricing. Nearly all the manufacturers have stepped into the electric vehicles market but still, some of the major players have not yet entered. Now Toyota has announced its debut into the electric car segment by announcing its concept of the Toyota bz4x which an electric SUV with a battery in its heart. Toyota has silently researched into the electric vehicles segment and now they are planning to release its first electric car worldwide in mid-2022. They are also planning to release more than 15 new models in electric vehicle segment by 2025 out of which 7 will be from the bZ series.
Total cumulative sales of electrified vehicles: over 17 million units (1997-February 2021)

Total accumulative reductions in CO2 emissions as a result of electrified vehicles: around 140 million tons. (1997-2020)

Worldwide electrified vehicle sales in 2020: 1.95 million units
CO2 emissions will be largely reduced with the help of electric vehicles. Toyota's bZ denotes beyond zero, which means that their intention is to completely get rid of pollution caused by the transport sector.
To accomplish their dream, they will be accompanied by four other major automakers, they are BYD, DAIHATSU, SUBARU, SUZUKI in the development of the bZ series of vehicles. Toyota and SUBARU together formed a platform for electric vehicles called e-TNGA (electric- Toyota New Global Architecture).
The unique features of Toyota bZ4x are as follows:
With a specific platform, the bZ4x combines with a long wheelbase with a short overhang.

It comes with a yoke instead of a Steering wheel which eliminates the need to change grip when steering.

The bZ4X adopts a new AWD (All Wheel Drive) system jointly developed by Toyota and Subaru.

In addition to regenerative energy systems, the bZ4x can also be charged using solar power.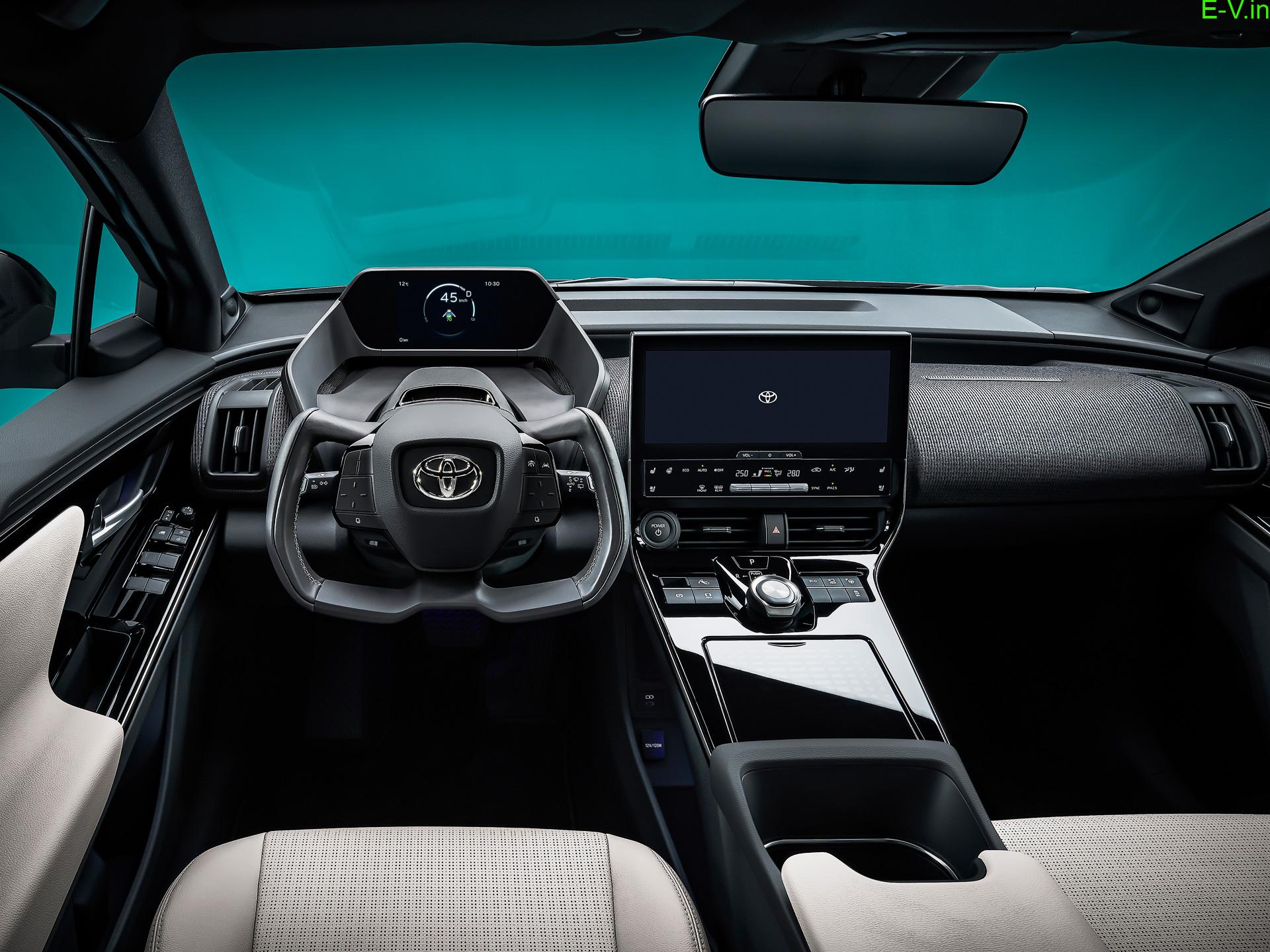 The sales of bZ4x are likely to begin from the mid of 2022.
If you are an EV manufacturer or EV Dealer or EV Supporter who want to share news related to electric vehicles on our website, please send an email to crm@electricvehicles.in

For the latest electric vehicles news, follow electricvehicles. in on  Twitter, Instagram, Facebook and our YouTube Channels English, Hindi, Telugu and Tamil