450S offers about 20 percent less range than 450X but can reach 90kph
---
There have long been rumors that Ather is developing a low-cost electric scooter based on the 450 platform. And the FAME II subsidy cut increased his 450X electric scooter price by Rs 20,000. With better timing than ever, Ather has finally unveiled an affordable lower-priced model he calls the 450S. According to the company, prices will start at INR 1,30,000 (excluding showrooms). 
IDC range is 115 km vs 146 km for the 450X

As with the 450X, the top speed is 90kph

Likely to have a subtly different design

Bookings start in July

Ather 450S: range, top speed
Not much is known about the 450S at this point, but some significant details have come to light. Along with the teaser image of the handlebars, Ather announced that it would have the same 90km/h top speed as the 450X. Acceleration times weren't detailed, though, so we don't know if it's as fast as the 450X. IT's IDC range for the 450S is 115km, so the range is certainly different. This is 20% less than the 450X's certified range of 146 km. That's because the battery capacity has dropped from 3.7 kWh for the X to 3 kWh for the S. If Ather could achieve the same efficiency, the 450S's range would be 80km.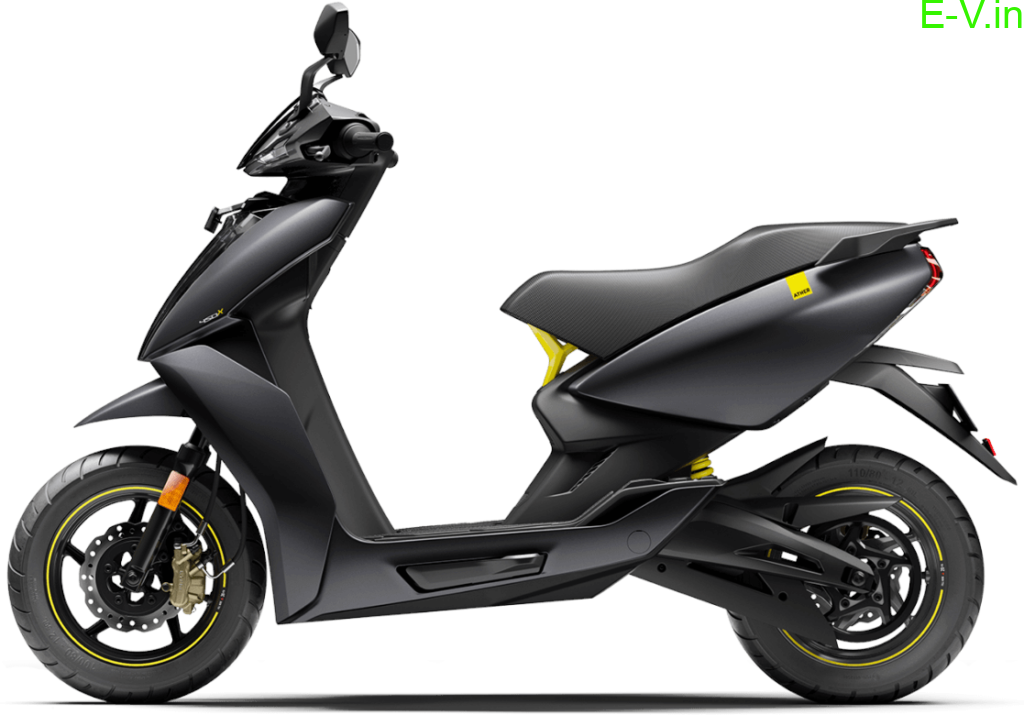 Ather 450S: price, bookings
Due to the smaller battery, the 450S will be priced at Rs 1.3 lakh (after FAME II subsidy, excluding showrooms). This is Rs 15,000 cheaper than the 450X which is priced between Rs 1.45 lakh and Rs. 1.49 lakh (after FAME II subsidy, excluding showrooms). Government subsidies apply. The 450X costs 1.27 million rupees. The 450S can also enjoy this benefit, so it could be bought for as little as Rs 1.1 lakh in places like Ahmedabad. 
There isn't much to see in the teaser images, but the mirror stem looks simpler than the 450X's premium unit. This suggests that batteries may not be the only area where Ather cuts costs. The design patent also shows Ather working on passenger foot-pegs (the 450X has no traditional foot-pegs, just a push-out platform for the passenger to rest their feet on). Those folding foot-pegs aren't on the 450X yet, so perhaps they could appear on the 450S. Pre-orders for 450S will begin in July, but delivery dates are unknown. 
If you are an EV manufacturer (or) EV Dealer (or) EV Supporter who want to share news related to electric vehicles on our website, please send an email to crm@electricvehicles.in

For the latest electric vehicles news,

follow electricvehicles.in on 

and our YouTube Channels