The Croatian car manufacturer Rimac Automobili unveiled its new electric sports car the Rimac C_2 a pure  electrical GT hypercar. The C Two EV will hit 60 mph in 1.85 seconds and top out at 258 mph.Almost 150 cars sold till now from the release shows the craze of Rima C 2.
Rimac C_Two Design:
Lightweight, solid alloy wheels feature a novel mechanics style that channels cooling air to the automotive bon-ceramic braking system and ensures swish air flow down the flanks of the car. The C_Two's tyres are tailored  style and compound developed in conjunction with Pirelli, designed to create best use of the car's characteristics.
Specifications of Rima C 2:
Top speed 412 km/h

motor torque 2.3 Nm

Acceleration 0-60 MPH IN 1.8 sec.

Power of 1.91 kW hp.

Range of 650 Km

80% charge in less than 30 minutes.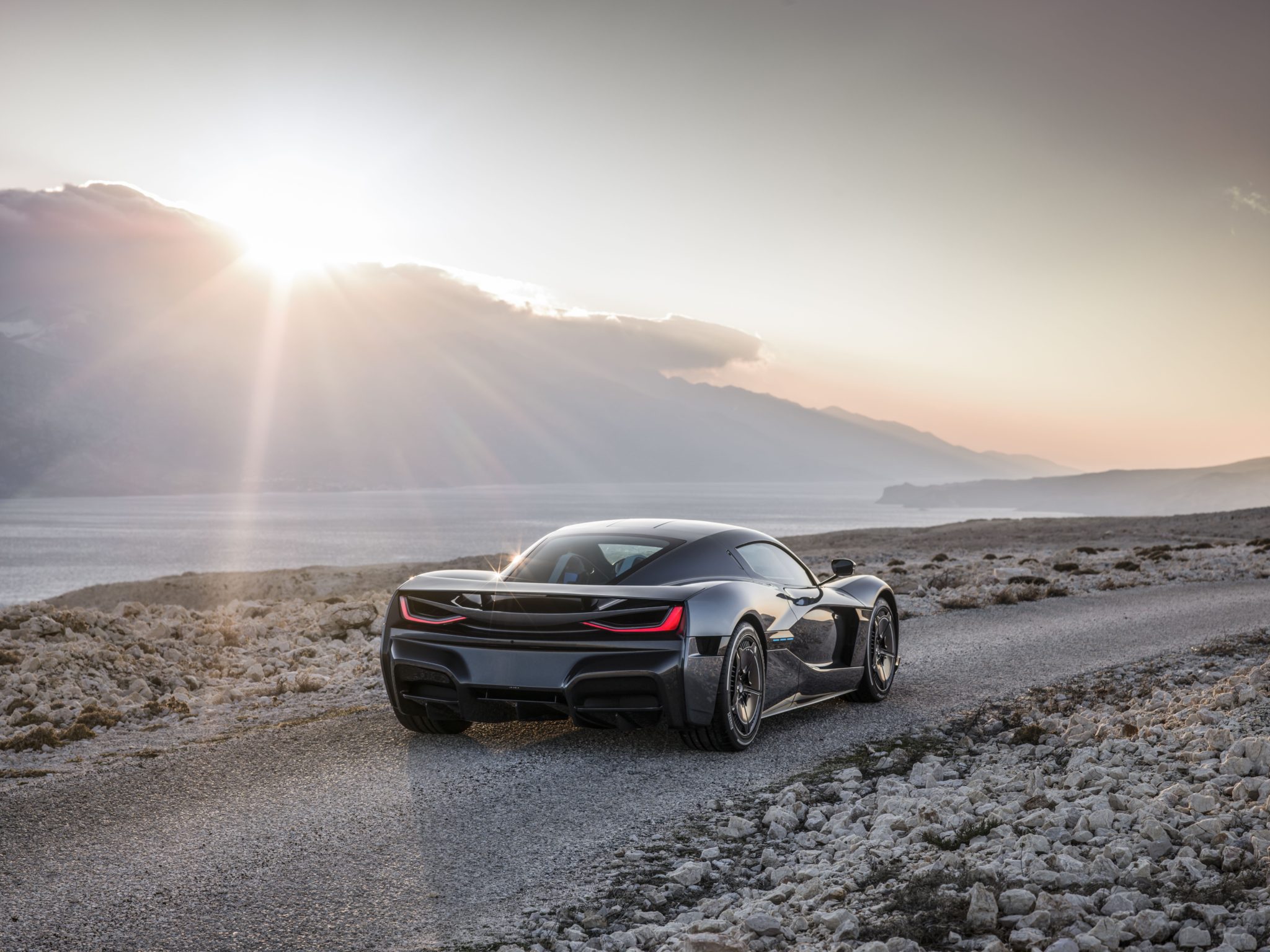 Safety Features:
The first thing comes into mind for sports car is Safety,there are lot of safety measures like airbag control unit and crash sensors collision risk prediction and Automatic emergency Braking with Evasive Control were included in Rima C 2.
Price of Rima C 2:
The price of most anticipated electric sports car Rimac C Two is around $2.1 million dollars and it will be officially available in the year 2020.