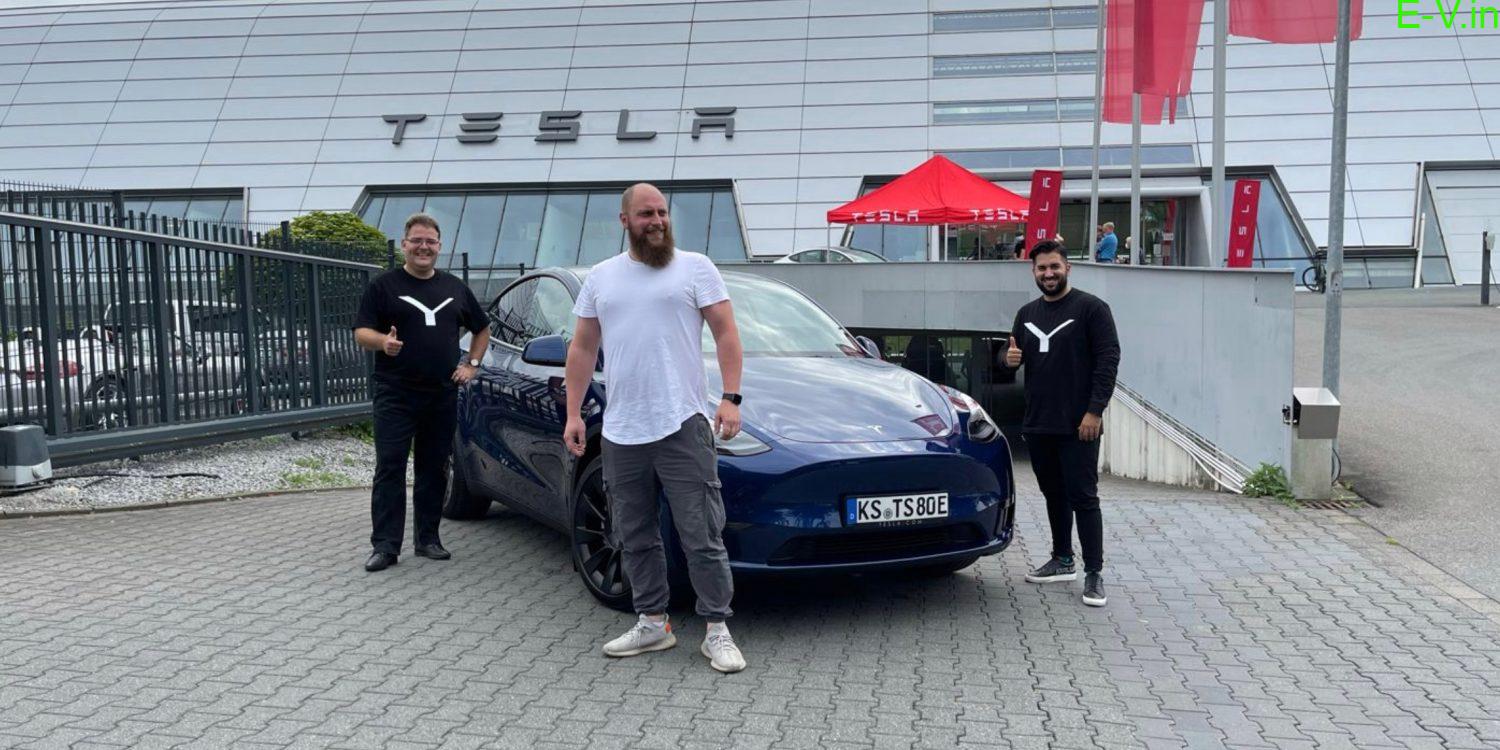 Tesla Model Y sales topped with 790 registrations within a week
The Tesla Model Y sales have topped in August with 790 registrations within less than a week since its arrival. Tesla had started its Model Y invasion in Europe with its first deliveries in several EU territories, including Germany, Belgium, and Norway.
The Tesla Model 3 had reached 1,031,588 worldwide deliveries at the end of the 2nd quarter of 2021. The Model 3 is the first electric car to pass 1 million cumulative sales. Whereas the Tesla Model Y had 250,000 cumulative sales in July and it may reach 500,000 by the end of the year.
Tesla first unveiled the Model Y in March 2020 and delivered the first units of the electric SUV in the US almost exactly a year later. Tesla has decided to export Model Y vehicles produced at Gigafactory Shanghai to European markets, instead of waiting to start deliveries of the new Model Y. 
The electric vehicle has also been spotted in several other European markets, like Norway and the Netherlands, where deliveries are also expected to start soon.
Earlier, the first shipment of Made-in-China (MIC) Tesla Model Y arrived in Oslo, Norway onboard the Glovis Supreme. It's one of three ships carrying Model Y to Europe. A total of 1,300 Model Y was delivered. 
About Model Y
The Tesla Model Y is similar to the model 3 from the outer appearance. But it has a headroom and ground clearance suitable for an SUV. Coming to the interior, the car is a seven-seater and Tesla offers 3-row seating as an option in model Y. Model Y is a multifunctional car and each seat in the second row can be knocked down individually, providing space for flexible skiing, furniture, luggage, and more. The liftgate is adjustable to a particular height depending upon the space available for the car.
It has an estimated standard range of 368 km, a long term range is 480 and a dual-motor (AWD). It has a top speed of 192 and Tesla superchargers can offer a range of up to 270 km in just 15 minutes and there are more than 20,000 superchargers worldwide.
If you are an EV manufacturer or EV Dealer or EV Supporter who want to share news related to electric vehicles on our website, please send an email to crm@electricvehicles.in

For the latest electric vehicles news, follow electricvehicles.in on Twitter,Instagram,Facebook and our YouTube Channels English, Hindi,TeluguandTamil