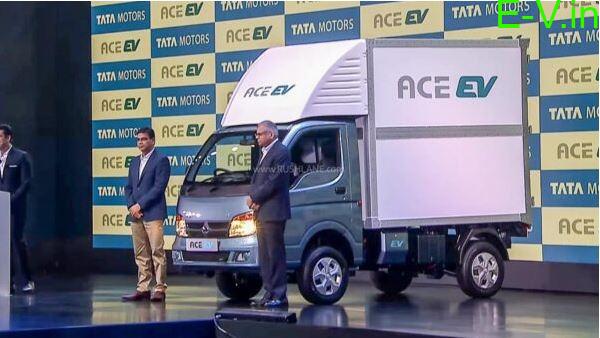 Back to back inventions from Tata motors As we all know recently Tata has introduced the new long-range electric car to the Indian market, within now time Tata came up with the new invention called Ace Ev small Electric Truck with a battery range of 154 km with the new invention Tata has entered into new upcoming segment of small Electric trucks in the country.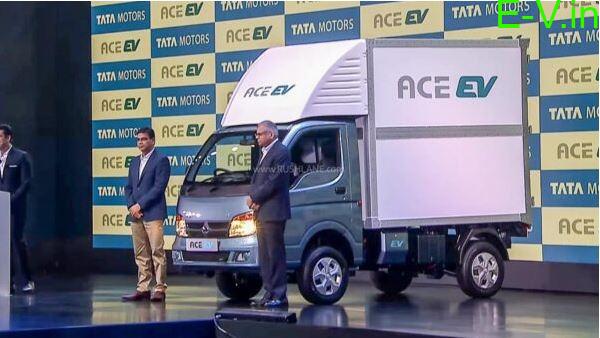 The Ace Ev truck will be the most advanced, zero-emission, four-wheel small commercial vehicle(SCV)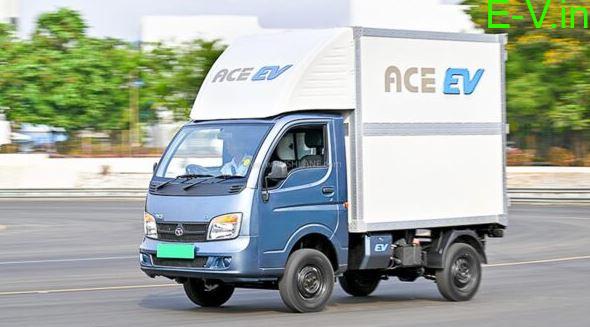 The new Ace Electric Truck will mostly help leading e-commerce companies and logistics service providers like Amazon, Flipkart, Big basket, and others, As per records Tata promised to deliver 39000 units to the list of leading companies Amazon, Flipkart, and Big basket.
The Ace Ev is the first product featuring Tata motor's EVOGEN powertrain that offers a certified range of 154 km and most existing thing in the model is it's coming up with advanced battery cooling system and regenerative braking system to boost up the driving range, and New Tata Electric truck allows regular and fast charging capabilities for high uptime.
The Tata Ace EV is powered by a 27kW (36hp) motor with 130Nm of peak torque and ensures the highest cargo volume of 208 ft3 and grade-ability of 22% allowing easy ascend in fully loaded conditions. The Ace EV's container is made of light-weight material for e-commerce logistics.
Launching the Ace EV, N Chandrasekaran, Chairman, Tata Sons, and Tata Motors, said, "E-mobility is an idea whose time has come. At Tata Motors, we are moving with speed and scale to lead this change – in passenger cars, commercial vehicles and Jaguar Land Rover. I am delighted today that with the launch of the Ace EV, we are entering a new era of e-cargo mobility. Tata Ace is India's most successful commercial vehicle ever. It has revolutionized transportation and created millions of successful entrepreneurs over the years. It will further build on this legacy by providing a technologically advanced, clean, and smart mobility solution. I am excited about the electrification of commercial vehicles."