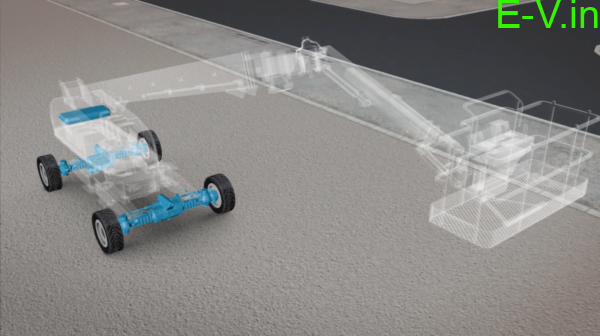 Switch Mobility announces partnership with US-based Dana 
Switch Mobility a UK based subsidiary of Ashok Leyland has announced that it has partnered with US-based automobile parts supplier Dana Incorporated to invest in  Switch Mobility. Dana will invest $18 million to pick up a 1 per cent stake to be the preferred supplier of electric drivetrain components.
As per the agreement, Dana will make a strategic investment in Switch Mobility and be the preferred supplier of electric drivetrain components for the company's electric bus and EV commercial vehicle offering such as e-Axles and gearboxes motors, inverters, software, etc.
Dheeraj Hinduja, Chairman of Switch Mobility said in a press release that "Dana has a long-standing relationship with Ashok Leyland. With this agreement, Dana not only becomes an important supplier to Switch but will also invest USD 18 mn in the company, representing an approximate 1% stake. The investment exemplifies the confidence placed by Dana in Switch and will help to strengthen the relationship further."
Dana Incorporated
Dana Incorporated is an American supplier of axles, driveshafts, transmissions, and electrodynamic, thermal, sealing, and digital equipment for conventional, hybrid, and electric-powered vehicles. The company's products and services are aimed at the light vehicle, commercial vehicle, and off-highway equipment markets.
Recently, Ashok Leyland had announced the launch of its first electric light commercial vehicle in India. The Indian major multinational automotive manufacturer has lined up its electric vehicles road map. The company with the UK-based Switch Mobility, a subsidiary of the company, acquired the entire shareholding in Switch Mobility Automotive Ltd, India on June 14, 2021, will be launching its first electric light commercial vehicle (e-LCV) in India by the end of December.
The company targets to become one of the world's top 10 CV brands. It has secured 2,000 orders and these vehicles will be manufactured in India and sold under the Switch brand. It plans to invest $150-200 million in the EV space in the next few years.
If you are an EV manufacturer or EV Dealer or EV Supporter who want to share news related to electric vehicles on our website, please send an email to crm@electricvehicles.in

For the latest electric vehicles news, follow electricvehicles. in on Twitter, Instagram,Facebook and our YouTube Channels English, Hindi, Telugu and Tamil