Self-driving technology & Startups working on it in India-Part-I
What is self-driving technology?
Before we start discussing self-driving technology, you must know that this kind of vehicles is not legally operated in many countries, however, the craze of autonomous vehicles are still more common. A Self Driving Vehicle is a driver-less vehicle that works using sensors, cameras and AI (Artificial Intelligence) to drive from one destination to another without the presence of a driver or with partial help from the driver. A vehicle must be able to navigate completely without human assistance in order to qualify as a fully autonomous car.
Let me explain you in a simple way, A vehicle is said to be an autonomous or self-driving vehicle, there will be a difference in driving with a driver or driverless vehicles. It is the communication between car, passengers and surrounding traffic which comes in the way, plays an important role in autonomous driving.
According to the U.S. National Highway Traffic Safety Administration (NHTSA), there are 5 levels of Autonomy
Self-driving technology & Startups in India
Auro Robotics
Auro Robotics is a California based Startup, run by IIT Kharagpur alumni and established in the year 2015. Nalin Gupta, Jit Ray Chowdhury and Srinivas Reddy launched Auro Robotics as an extension of their work on self-driving shuttles to the market.
The company has been a part of IIT Kharagpur Robotics Research Group, CMU's Robotics Institute and Y-Combinator. The Auro shuttles are used in the University of Santa Clara and it uses the latest technology to provide safe navigation on even busy roads.
The company aims to bring self-driving solutions into college campuses, corporate parks, residential communities, and other private-road settings. The driverless shuttles help in reducing the costs of in-campus travel and interesting thing about this shuttle is they remove the cost on drivers and fuels, as it is an electric one. Also, there is no need to have special or dedicated pathways for this shuttles to run.
Coming to the vehicle, it is equipped with Lasers, camera, Radar and GPS providing it complete 360-degree vision under all environment situations. It needs a prior 3D map of the environment which can be created once over its lifetime.
This 3D map helps the vehicle to detect the road topography. The passengers who are boarding into this vehicle need to set up their destination either by using the touchscreen mounted on a vehicle or by using a mobile app.
Auro Prime is a completely self-driving vehicle equipped with all autonomous driving features. It includes:
Obstacle detection and collision avoidance

Road & lane detection and following

Pedestrian detection and avoidance

Emergency braking system

Adaptive speed control, as per the traffic situation

Traffic signs & signals recognition, and following
In 2014, the company also received seed funding from IIT Kharagpur and also got enrolled in its incubation centre. In September 2014, it received a grant from DSIR, Govt of India for developing and commercialisation the self-driving technology.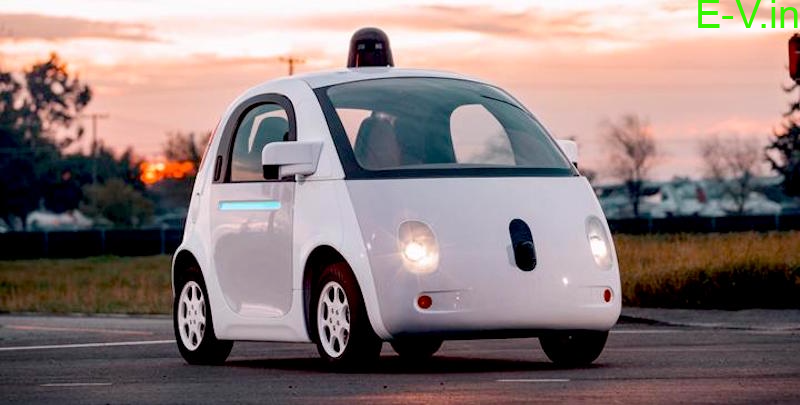 "The time is now for self-driving shuttles," said Nalin Gupta, CEO of Auro Robotics. "Motus Ventures provides us with unparalleled industry expertise and connections to help us scale autonomy in the automotive market right away. With their help, we will apply ongoing technology advancements to bring the extensive benefits of self-driving transportation to many more campuses and beyond."
ATImotors 
ATImotors started on 10th February 2017 and it is into manufacturing parts and accessories for motor vehicles and their engines brakes, gearboxes, axles, road wheels, suspension shock absorbers, radiators, silencers, exhaust pipes, steering wheels, steering columns and steering boxes and other parts and accessories.
It is the most age-friendly and a rogue startup from Bangalore which is founded by three co-founders, V.Vinay, Saurabh Chandra and Saad Nasser, a young engineer who dropped out of school to become an entrepreneur. It is into building an autonomous electric cargo vehicle.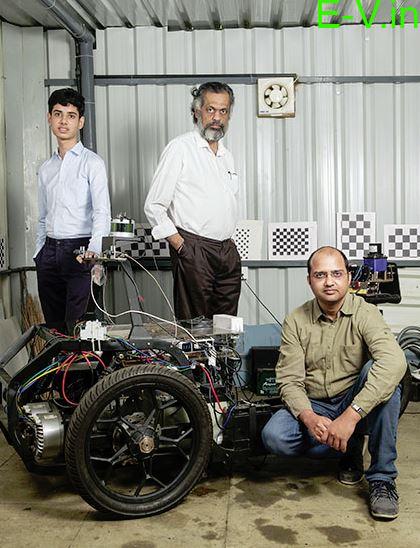 The electric cargo vehicle, level-4 which is fully autonomous within private spaces such as factories. It carries a payload of 1 tonne in a semi-private location like a factory or an airport, etc.
Talking about its vehicle, The Sherpa autonomous electric cargo can carry 150 kilograms, loads up to 500 kilograms. It consists of 3 wheels, two-wheels in front and one at back. It has 2 independent Brushless DC motors, the battery of 8 kWh, top speed depends on the operating and industries. It takes 2 hours to charge this cargo vehicle.
An interesting thing about this vehicle is that while it is carrying the load, its lidar can identify the obstacles coming in its way, with the help of the sensors such as lidar, camera, IMU navigation it automatically stops and doesn't collide with the obstacles.
For any promotions and advertisements on electricvehicles.in, please send an email to support@electricvehicles.in