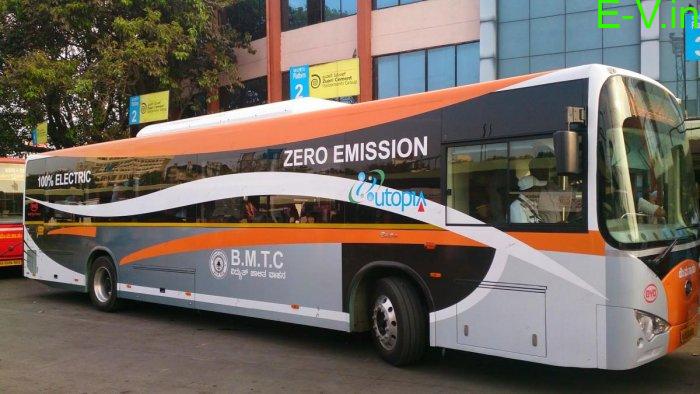 NTPC invited tenders for operation of 90
e-buses in Bengaluru
The NTPC Vidyut Vyapar Nigam Limited (NVVN) has invited bids for the operation of 90 electric buses as a 'Limited Tender' bidding basis. The operation of these electric buses will be a period of 10 years in Bengaluru, Karnataka.
NTPC invited tenders
The proposal includes the operation of the electric buses in the city at given routes as per the statutory rules and regulations in the state of Karnataka. This proposal includes the cleaning, maintenance activities other than the covered under the Annual Maintenance Contract.
The last date for bid submission is March 16, 2020, and the tender bids will be opened on March 17, 2020. The interested bidders must pay the Earnest Money Deposit of Rs 20 lakh along with their bids.
It has issued three tenders which invited bids for eligible firms from the operation of 250 electric buses in three cities of Madhya Pradesh in November 2019. The project will be completed under the second phase of the 'Faster Adoption and Manufacturing of Electric Vehicles in India Phase II (FAME India Phase II) scheme.
The other bids were invited for the operation of 50 buses for the city of Jabalpur and 100 buses for Bhopal and 100 buses for the city of Indore.
Earlier, it has invited bidders to set up EV charging infrastructure with Bharat EV Chargers. It invited online bids from eligible bidders for the development of charging infrastructure package with Bharat EV Chargers (DC & AC). Eligible EV manufacturers will have an opportunity to work with Bharat EV Chargers.
The scope of work includes the complete turnkey which are Supply, Packing and Forwarding, Transportation, Unloading, Storage, Installation and Commissioning including earthing, cabling all associated civil works which are related with the Bharat DC-001 and AC-001 Chargers for Electric Vehicles in specific locations.
Related: 250 Electric Buses for three cities in Madhya Pradesh