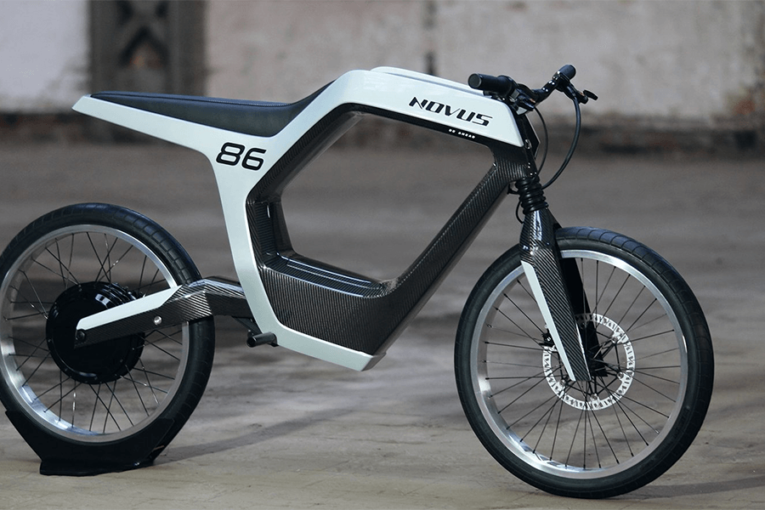 Novus electric motorcycle prototype looks amazingly stunning with all its completely carbon fiber body. Novus presents its electric motorcycle at CES 2019 in Las Vegas. The word Novus is a latin which means new and young.
For  Any Query Regarding EV Click Here 
Novus
Electric Motorcycle Prototype
The founder and CEO, Rene Renger said, "NOVUS is the Latin word for new and young. NOVUS stands for everything we are. It stands for being ahead. It is a new approach. New thinking and a new desire. NOVUS is our way to change perceptions."
Marcus Weidig, CEO, "With NOVUS we literally started from scratch. Full of idealism and a proper bit of naivety! From the beginning, we believed that it is possible to achieve something beyond the ordinary, just by changing the common way of thinking."
Novus took a lot of time to research and design and tried to create something different and new, it has 60 mph bike with 6.2 kW continuous power and 60 miles range. Hub motor type is around 150 Nm even with 45 – 50 mm magnets.
The making of Novus Electric Motorcycle
Engine
The hub motor changes the energy of the high-voltage battery into a top speed of 60 mp/h. Power up to 14 kW, the 200 Nm which converts to forward movement.
Frame
The carbon fiber is lighter, more rigid and visually appealing that supports as a skeleton and shaping out skin.
Battery
The battery used in Novus is Lithium-ion which gives a maximum range of 60 miles. The within 1 hour 80% of charging can be done.
It can correspond up to 3 hours of travel time during the urban traffic.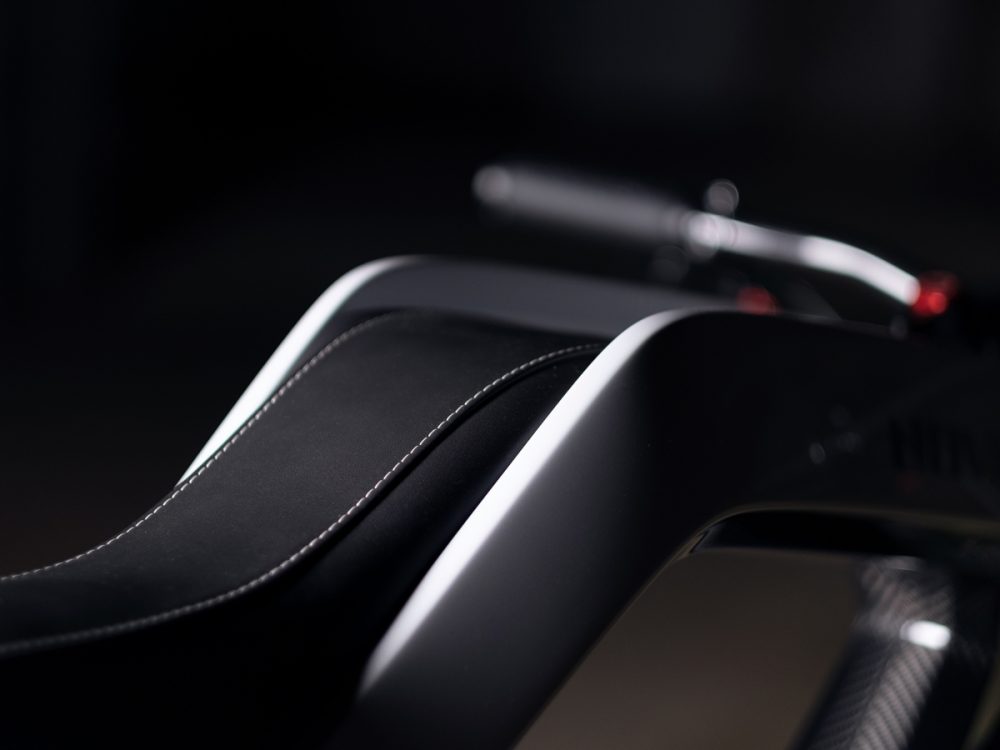 Front Suspension
The carbon fiber front fork blends with the design of Novus. The adjustable damper hardness and suspension allows a comfortable ride.
Rear Suspension
Rear suspension is almost invisible into the frame and the swingarm. The deflected air damper can be adjusted in both rebound and compression and is ready to use at any time and at any road conditions.
Brake
The ultra-light monoblock calipers grip the 230mm brake discs which control the braking system when under high loads.
Lighting
Interface
The digital world makes our life easy with its smart ways. The smartphone not only controls and display but also works as a digital key.
Seat
It provides you the seat from the rear to the cockpit. The start button sits at the tank is located on a conventional motorcycle.
Taillight
Usually, we have LED front lights but it also provides you with the LED taillight with a unique shape.
This electric motorcycle has some unique features and can look amazingly stunning.
If you are an EV manufacturer or EV Dealer or EV Supporter who want to share news related to electric vehicles on our website, please send an email to crm@electricvehicles.in

For any promotions and advertisements on electricvehicles.in, please send an email to support@electricvehicles.in