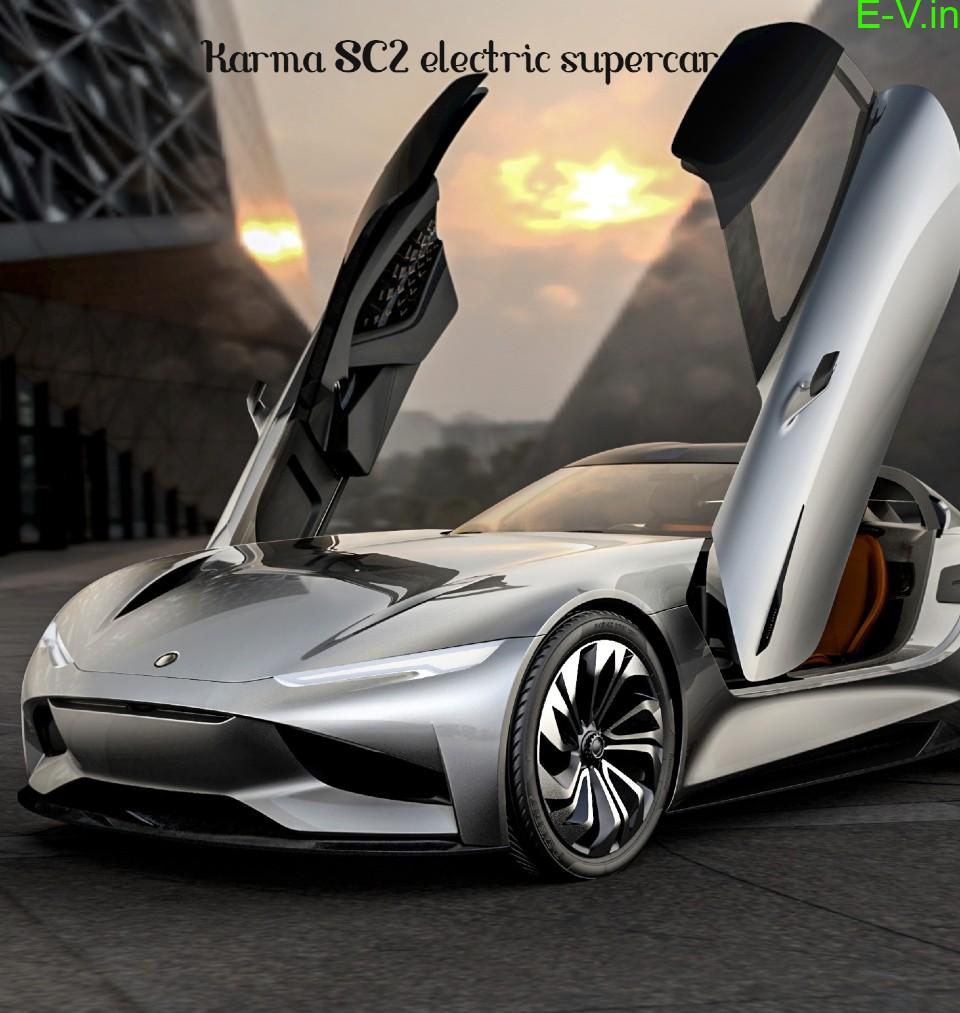 Karma SC2 electric supercar concept
Karma Automotive company previously known as Fisker is a California based luxury electric car automaker. It has unveiled its new concept car at the Los Angeles Auto Show 2019 this week. The Karma's latest concept is a retro-futuristic roadster with suitable specifications.
The company also have SC1 vision concept in its portfolio but today we will talk about SC2 vision concept, which is an electric car. The company still offers a few Revero variants and Pininfarina styled Karma GT. That was all about the company let us jump to the electric concept specifications, what the company is offering.
Karma SC2 electric supercar specifications
The Karma SC2 delivers its power through the front and rear-mounted electric motors which deliver 800 kW around 1,100 hp-of power. At Wheels, the SC2 produces 14,000 Nm of torque. It allows the Karma SC2 to accelerate to 60 mph in under 1.9 seconds. It also manages to get a pure electric range of 563 km.
It is equipped with carbon-ceramic brakes, push-rod operated racing suspension and a Karma torque vectoring gearbox. It is designed with the ability to cruise like GT car. It has one-of-a-kind Drive and plays technology. The system it uses includes a triple high definition camera under the windshield and frequency-modulated continuous-wave (FMCW) lidar sensors to capture a 360 view of the car in motion within a 3D environment. 
The technology captures the real-time driving experience
The technology helps to capture the entire driving experiences in real-time turns, braking, acceleration, light simulations, sounds, air temperature and audio playlist. The mounted smartphone acts as the cabin's rear-view mirror and SC2's adaptive laser projector replays the journey while the vehicle is parked after the drive is complete.
This helps in streaming the drivers' routes from around the world within their own vehicles, experiencing driving and you can also share it with others to help them to know the routes and roads.