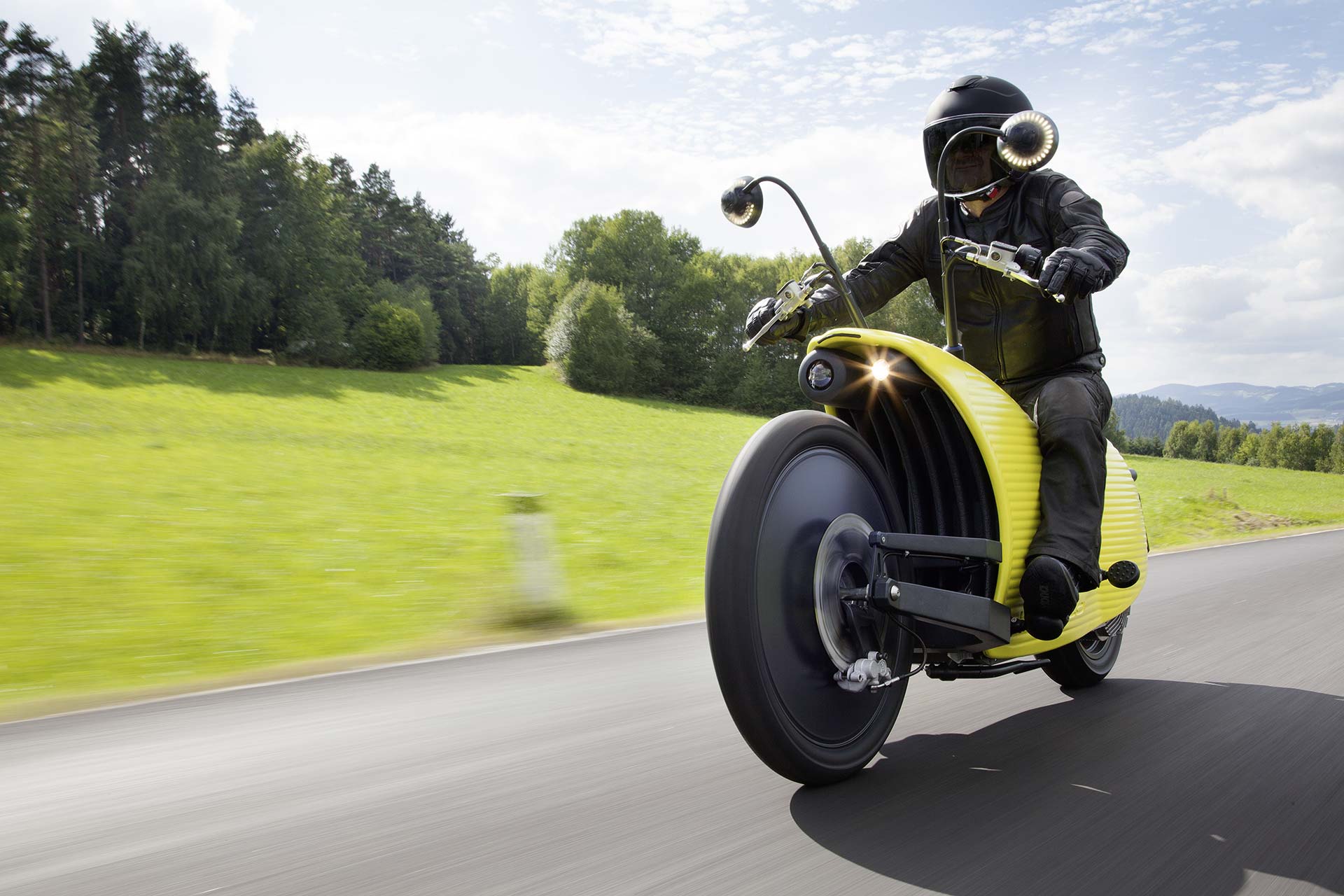 Johammer J1 Electric Motorcycle looks exactly like a Butterfly. This electric motorcycle is best suitable for women. Johammer has launched two electric motorcycles Johammer J1.150 and Johammer J1.200 with a price of 22,900 Euro and 24,900 euros respectively.
Johammer J1 Electric Motorcycle Specifications
RANGE OF 200KM
A guarantee range of 100,000km
Wall socket charging mode
Li-ion battery with a 72V operation.
Johammer J1 Electric Motorcycles HD images
This electric scooter is one of the best creation in recent times.