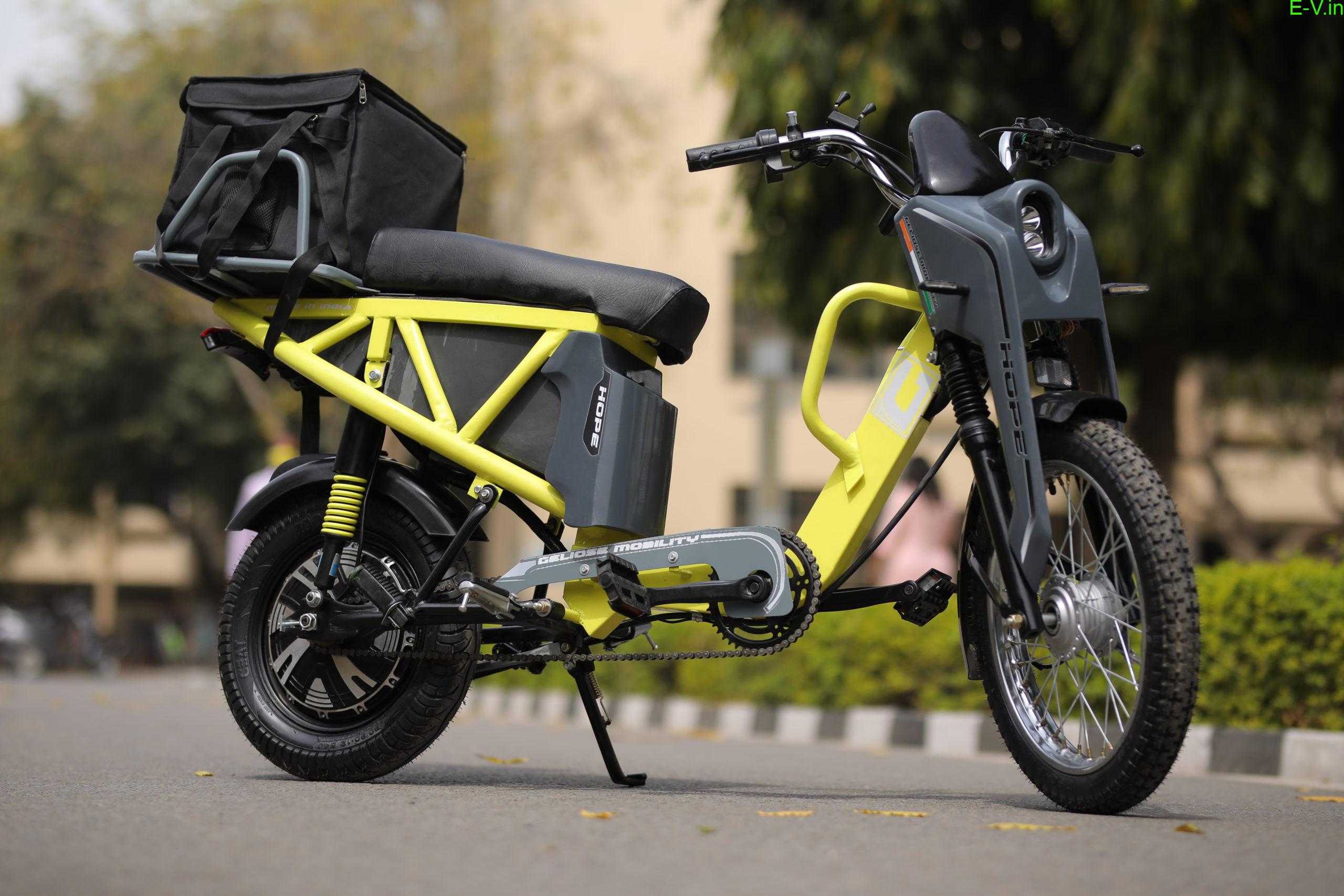 Internet-connected electric scooter in India launched at just Rs 47,000
Geliose Mobility an Indian Institute of Technology (IIT) Delhi incubated startup has recently launched the most affordable internet-connected electric scooter named 'Hope' (for a better world) in India with a price tag of Rs 47,000.
The most unique feature of this electric scooter is that its running cost is 0.2 per km which means 10 times savings than a petrol scooter which costs 2.5 per km. It's the best option for a budget-friendly electric scooter in India. The best thing about this electric scooter is its designed, developed and manufactured in India, in other words, it's a 'Make in India' product.
It comes with various accessories and its lithium-ion battery pack is portable so that it can be charged at your convenience and at your home too. It has an advanced battery management system that is developed in-house.
Features 
It has accurate SOC, Bluetooth connection, onboard data logging and advanced Protection Pedal assisted technology with pedal and throttle options. It has parking assistance with reverse mode. It has a super ultra-light and strong frame. It can be charged 80% in just 3 hours and 12 mins with a portable charger. It comes with front and rear drum brakes.
Its key features include a digital display, front and rear telescopic suspension. It comes with all LED lamps. It can be used in fleet management, data monitoring, data analytics, GPS & telematics, geo-fencing. It is available in various colour options such as army green, neon green and midnight black.
Technical specifications 
While we look for its technical specifications, it is equipped with a 250 Watts BLDC hub motor which is powered by a 48 volt 18 Ah/24 Ah/30 Ah battery capacity. On a single charge, it can provide a range of 50 km/75 km and gives a top speed of 25 kmph. Its battery can be fully charged in 4 hours.
Price & rivals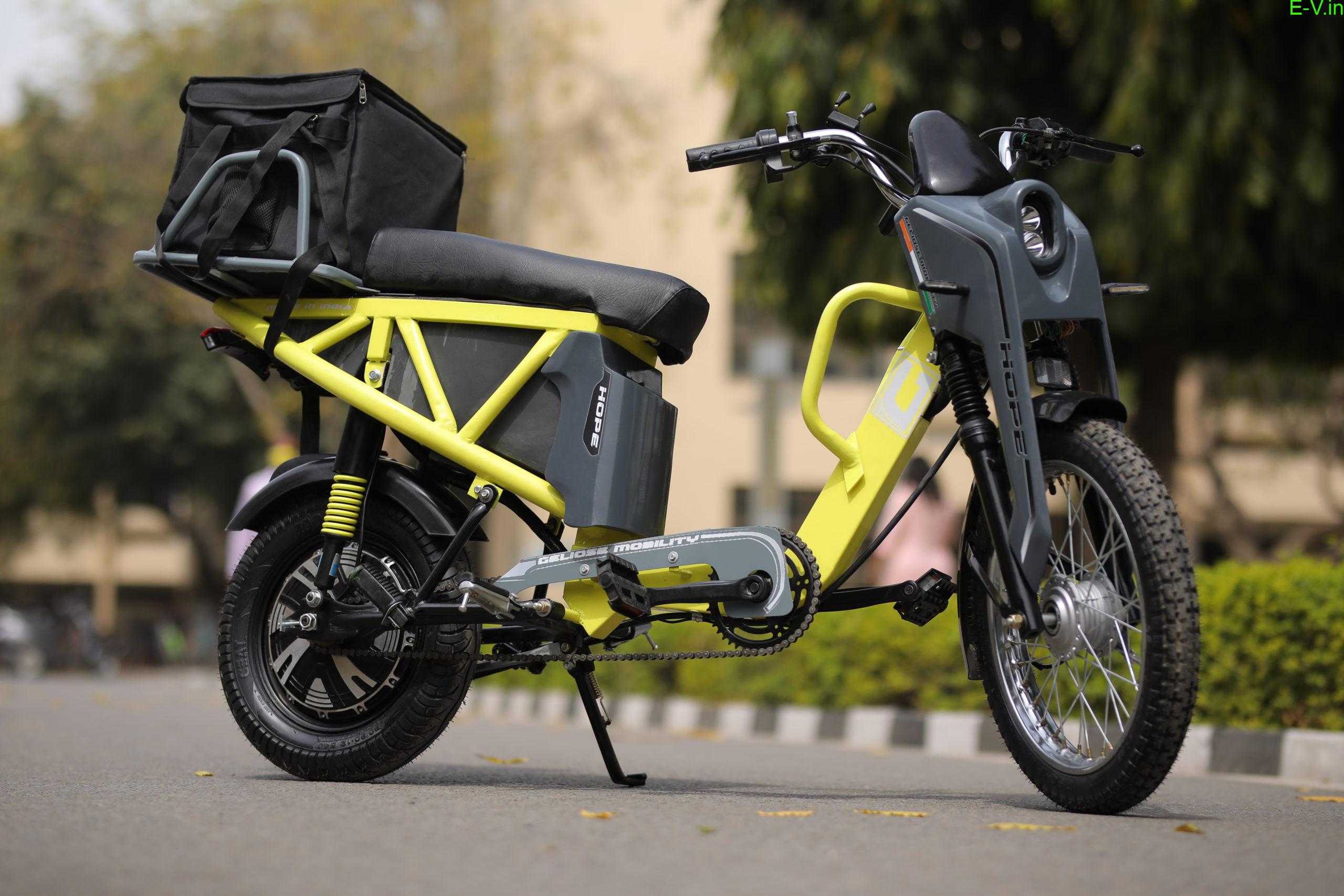 The Internet-connected Geliose electric scooter Hope costs Rs. 46,999 and can be leased for Rs. 2,999 per month. It is currently available in Delhi and competes with the existing electric models such as Okinawa Dual, Hero Electric Nyx, and Detel Easy Plus.
Also Read: Top 10 Electric scooters in India
If you are an EV manufacturer or EV Dealer or EV Supporter who want to share news related to electric vehicles on our website, please send an email to [email protected]