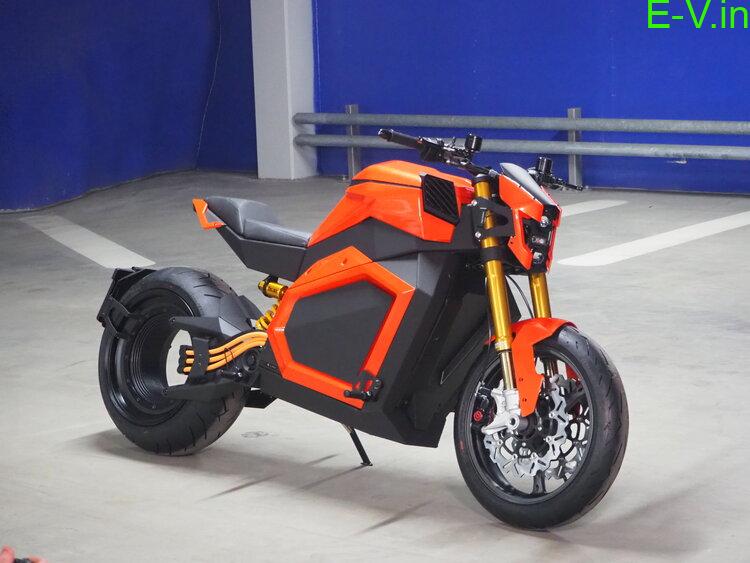 Hub less E-bikes
We have seen this Hub less bikes in movies but that movie inspiration brought them into the real world. The futuristic technology we expected is right here. But, even after release it did not cover much attention. In this article let's get to know why these Hub less E-bikes did not bring a big impact in Electric vehicle Market. To know the market impact of the Hub less bikes first we should know about them.
These Hub less E-bikes aren't really Hub less. The spokes are just avoided and hub is made very closer to the rim. So, when we look at it the center seems hallow. These are also called as centerless wheels. Let's look into the advantages and disadvantages of these hub less wheels.
Advantages of Hub less wheels:
Decreased weight (since there is no spokes and center hub)

Lower centre of gravity

Better braking leverage

Better accuracy in steering
Disadvantages of hub less wheels:
Difficult manufacturing – The precision required in manufacturing these wheels is high

Higher exposure: Most of the parts of this wheel are exposed to atmosphere which causes easy wear and tear

Difficulty assembly: the assemble of these wheels require high skills and requires highly skilled professionals.

Not Economical: the cost of these wheels is pretty high due to the above reasons.
This hub less bikes look very fascinating but, due to its higher cost they are not able to get into the market. The RMK vehicle corporation came with a concept of hub less e-bike in the year of 2019 but it's not yet launched. The announced price of the bike was a whopping 21 lakhs.
And, now Reevo bikes have released a Hub less E-bike and Pre-Booking is going on in their website. They are trying to get this E-bike into the market through crowdfunding. We can expect these Hub less E-bikes in the market very soon.
Also Read: Kabira electric delivery scooter Hermes 75 launched today
If you are an EV manufacturer or EV Dealer or EV Supporter who want to share news related to electric vehicles on our website, please send an email to crm@electricvehicles.in

For the latest electric vehicles news, follow electricvehicles. in on  Twitter, Instagram, Facebook and our YouTube Channels English, Hindi, Telugu and Tamil