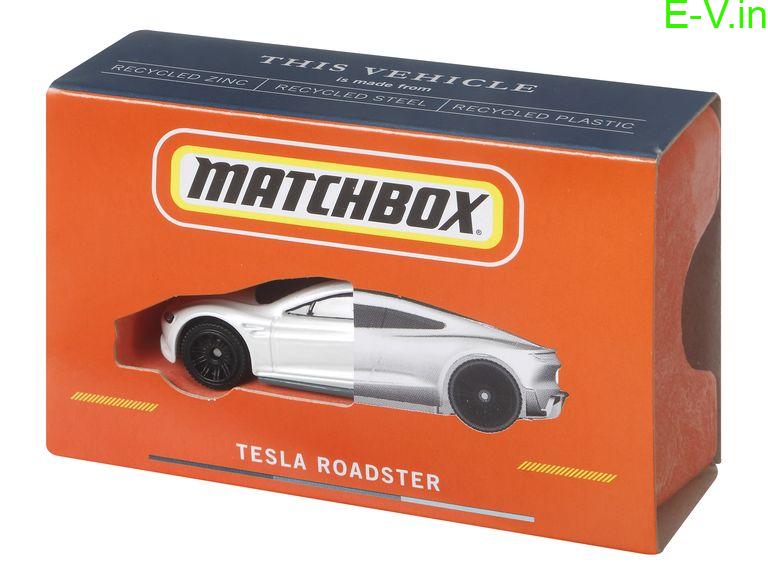 Matchbox launching new series of toy cars based on real-life electric & hybrid vehicles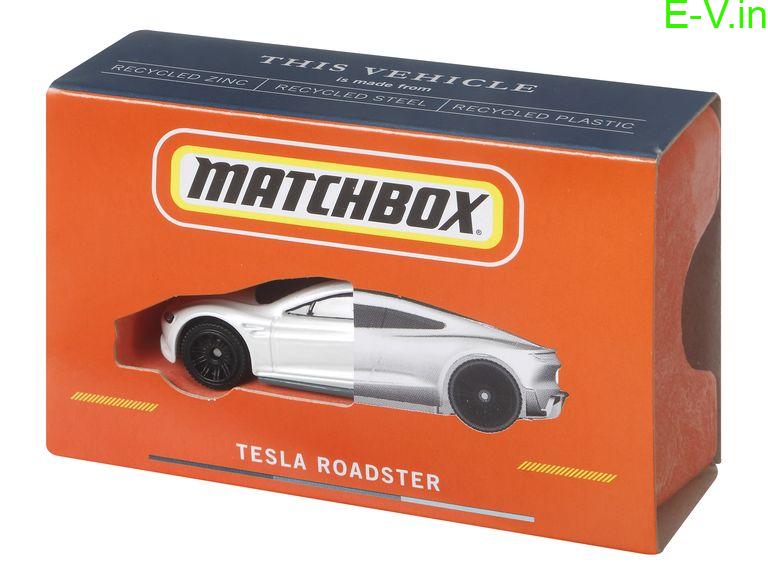 It is said truly that whatever kids see their adults are doing they learn similarly and follow it. Many times children's parents and older siblings don't do anything wrong thinking their younger ones might also do the same. Since childhood parents train their children to behave properly or something like that so that when they grow up they should follow the same. even they want to follow by habit they tend to follow. Something similar, the Mattel an American company is doing. It is launching a new series of toy cars Matchbox that is based on real-life electric and hybrid vehicles to bring awareness among children that how motoring is impacting the environment. The environmental impact is something we should teach our children right from their childhood so that they and their children will have a greener life.
Matchbox
The company in a bid to make its miniatures more sustainable is spreading awareness through its toy cars among children, which is something more important than any manufacturer have ever thought. Its first model version of toy cars is the Tesla Roadster and the list includes the Nissan, Toyota and BMW. The company's first toy, a die-cast of the new Tesla Roadster will be on sale in 2022.
Alonso, head of Matchbox marketing for EMEA said that "We are unveiling a concept car, just like the real car industry does." The Matchbox will be going to completely recycled materials and bio-based plastics by 2030 including its toys as mentioned above.
Mattel's Roberto Stanichi explains, "Matchbox has always been about realism. It's a reflection of the world and the vehicles kids see driving on the road every day. As we were thinking about our brands, and thinking about where to begin, we thought, 'Well if this world is evolving, so should Matchbox.'"
Stanichi expands, "It's not just about materials, and it's not just about materials usage, but it's also about the way that we bring different themes and play themes to kids that are also focusing on greener behaviours. So we felt that Matchbox was perfectly positioned to be the leading brand on the commitment to use 100-per cent recycled, recyclable, or bio-based plastics in all of our toys and packaging."
The company is making a long term investment in making the world eco-friendly and sustainable. Its efforts of spreading awareness about electric vehicles need to be appreciated and not only teaching kids through toys. Eco-friendly and sustainable efforts and impacts of environment need to be educated in schools and colleges too so that they make sustainable and eco-friendly choices while choosing their first vehicle or anything else. 
If you are an EV manufacturer or EV Dealer or EV Supporter who want to share news related to electric vehicles on our website, please send an email to crm@electricvehicles.in

For the latest electric vehicles news, follow electricvehicles. in on Twitter,Instagram,Facebook and our YouTube Channels English, Hindi, Telugu and Tamil