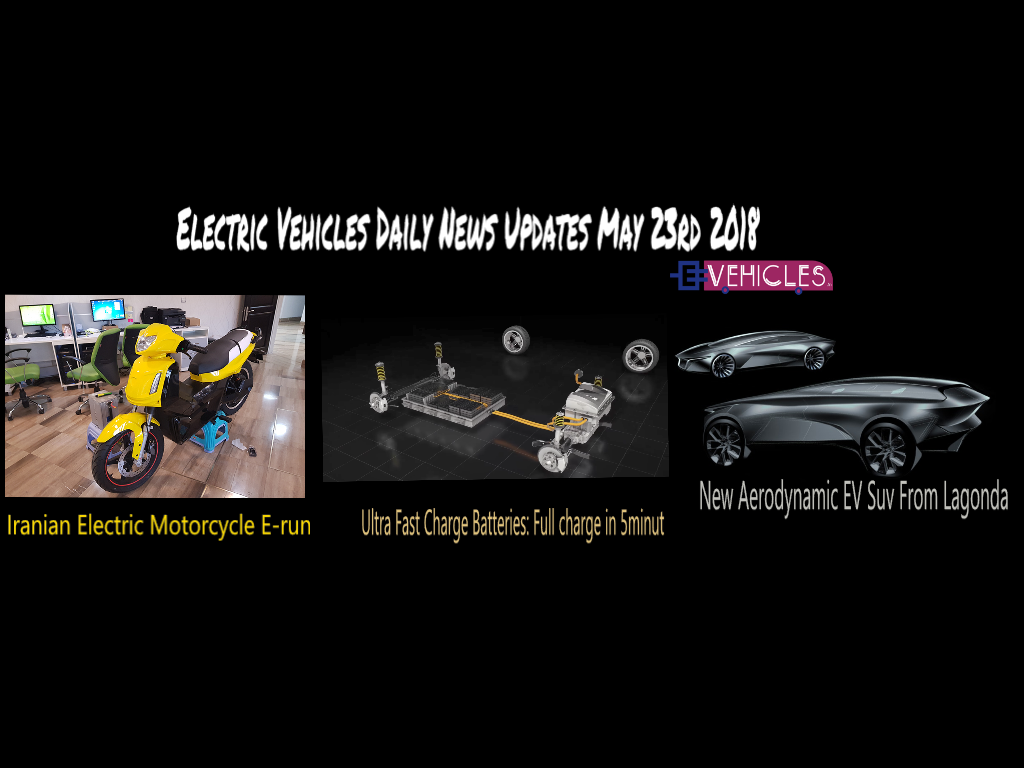 Today's electric vehicle latest news  Iranian Electric Motorcycle E-run first look was unveiled today. Israel-based startup StoreDot creating a sensation in the battery world for the past few years with its 'ultra-fast charging battery'.Lagonda has confirmed plans for its initial production model: a radical, sector-defining zero-emission SUV.Read the full article Electric Vehicles Daily News Updates May 23rd 2018 below.
Electric Vehicles Daily News Updates May 23rd 2018
Iranian Electric Motorcycle E-run
This is E-RUN, the first Iranian electric motorcycle that is totally designed and engineered in Iran. Full specifications are yet to be revealed. Some of the best features of this electric scooter E-Run is it is fully electric and support fast charging feature. Charging socket is provided and expected mileage is around 25-40Km.
Ultra Fast Charging Batteries: Full charge in 5 minutes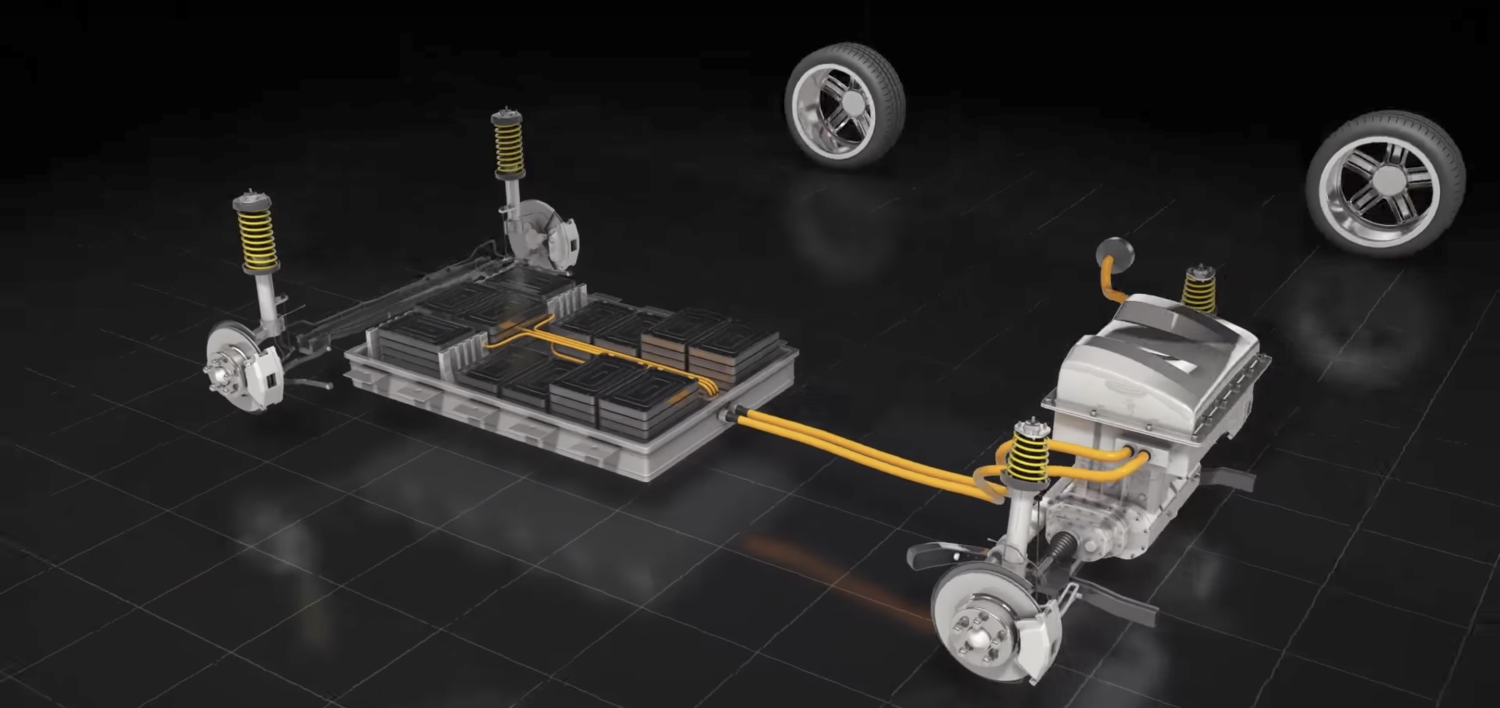 StoreDot is an Israel based batteries Manufacturer. It is famous for ultra charging batteries. British oil company BP announced that it invested $20 million in the startup company. StoreDot claimed their battery can fully charged within 5 minutes and enables a range of up to 300 miles (480 km).
The Vice President of BP David Gilmour quoted 'StoreDot has shown significant progress in the development of ultra-fast charging, both in mobile phone and vehicle applications'.StoreDot is developing a high power lithium-ion battery with ultra charging support.
New Aerodynamic EV Suv From Lagonda
The Lagonda SUV is the primary luxury SUV completely driven by zero emission powertrain technologies and can uphold all the qualities of the reinvented super-luxury trade name.
the SUV is designed around near-future technologies, like its advanced Battery electrical drivetrain,  creating the Lagonda SUV the primary of its kind: associate degree ultra-stylish, supremely luxurious,  absolutely electrical emission-free vehicle.
The SUV from Lagonda fully designed under aerodynamic conditions. If you see the picture of the SUV you can feel the aerodynamic design which helps in improving speed and mileage.