Ongoing Shanghai Auto Show 2019, the electric cars showcased such as Audi AI: ME Electric, Volkswagen-I.D.Roomzz, Aston Martin's Rapide e Electric to know in detail about these cars.
Electric Cars-Unveiled At Ongoing Shanghai Auto Show 2019
Electric Cars-Few other debut cars in the auto show like Lotus Electric, Electric Honda HR-V, plug-in hybrid Kia Forte, Renault City K-ZE, Hyundai ix25, Lexus LM, etc. 
The Chinese oldest Auto show witnessed the first-ever electric vehicle of Astin Martin's Rapide E and India's upcoming all-electric Kwid.
Let us see these Electric cars in detail
Lotus Electric
It will have a smaller battery with some plug-in range and IC engine to give the distance range of 300-400 miles. The Lotus has a direct competition with the Fisker Karma.
Electric Honda X-NV
The plug-in model all-electric SUV Honda X-NV based on the HR-V is the U.S counterpart and will go on sale in China in the mid of the year. This model is parallel to the GAC Honda Everus VE-1 which was debuted last year at Shanghai.
Plug-In Hybrid Kia Forte
This is designed particularly for the Chinese market. The K3 plug-in Hybrid exterior and interior is different from the IC K3 model. Its design is aerodynamic, highly efficient in nature and infotainment system is also having the option to locate the nearby charging stations.
Renault City K-ZE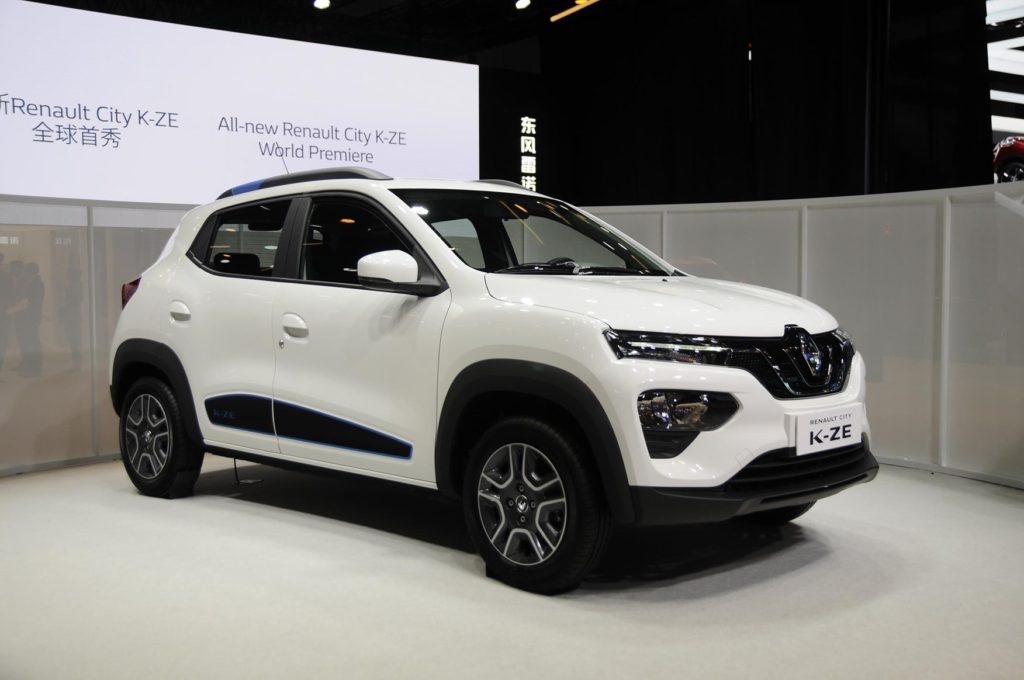 Renault City K-ZE is the all-electric hatchback based on Kwid. It shares the same platform like CMF-A but with few modifications to fit the batteries and the electric motor.
The expected range of this EV will be around 250Km on a single charge.
Hyundai ix25
Creta is called the Hyundai ix25 SUV in China. It will be debuted in India in 2020 Auto Expo. The expected price of the SUV will be Rs 10 Lakh to Rs 16 Lakh. It follows Hyundai's new design theme.
It is having the bumper-mounted headlamps and C shaped LED DRLs split into two. It is more muscular the current model with a flared wheels arch.
slight modifications will be done during the launch in India.
Lexus LM
Lexus LM is made especially for China and Europe, it is from the luxury brand division of Toyota. The Lexus LM MPV is with seven seats, we did opt for four-seat layout that separates from the front by a glass screen.
High-quality leather and wood finishes, interior with home-theatre like TV at the rear. 19 speaker audio, double layer noise reducing glass and a 14-liter refrigerator.