Brekr Model B Electric Scooter debuted offers 160 km range
After the great electric two-wheelers, Ola Electric scooters and Simple One electric scooter launches in India, there's another great launch from Dutch. Brekr a Dutch startup has unveiled its first electric vehicle Model B in Europe. It's an electric moped that attracts people in just one glance as it is so pretty, unique and simple as well as stylish. Let us know more about Brekr Model B Electric Scooter. 
Brekr Model B Electric Scooter features 
While we look for the electric two-wheeler features, it does offer full LED illumination and smartphone connectivity. It has two 8W speakers and rides on designer blacked-out wheels.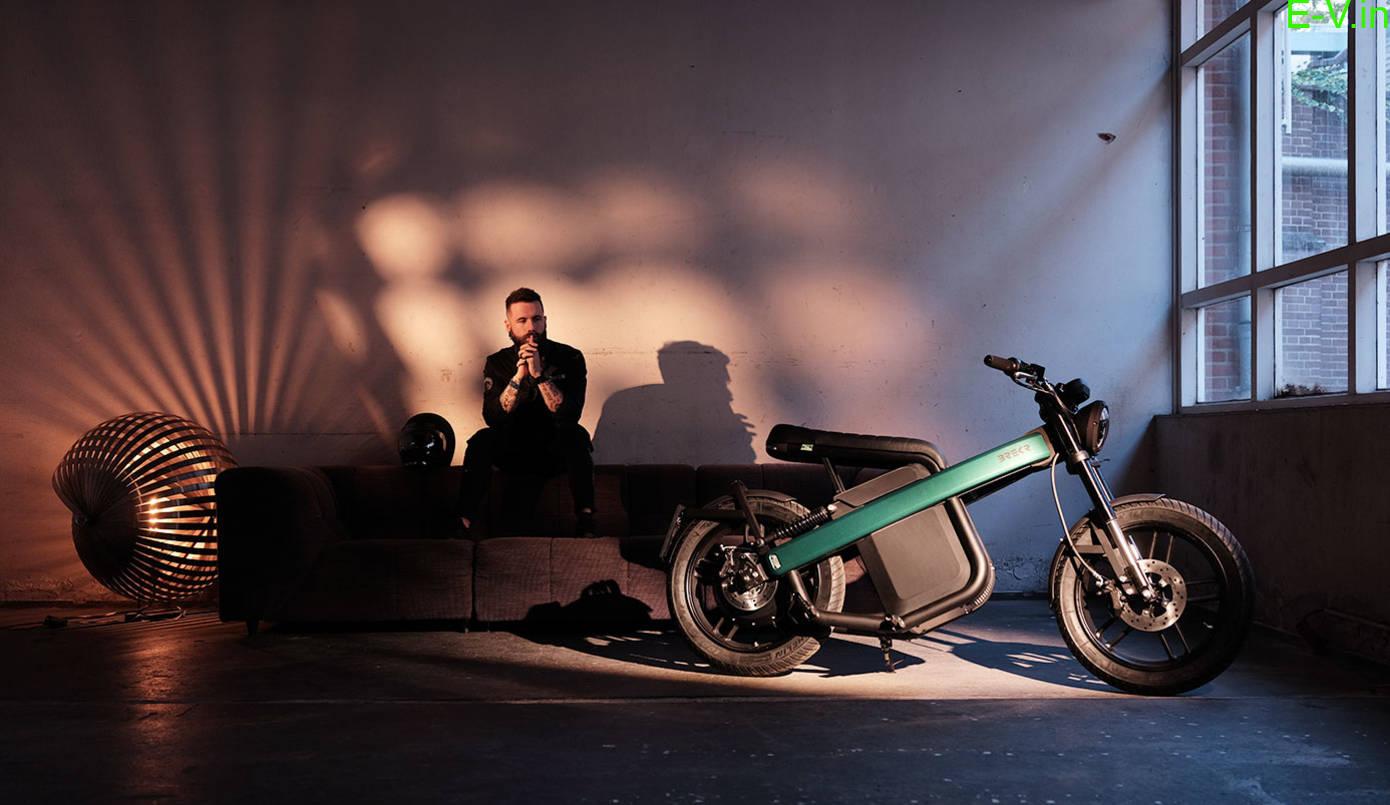 Apart from these, it has a twin-spar double-cradle frame and it comes with a round headlight and a single-piece ribbed seat on which two people can seat easily. The electric moped offers disc brakes on both, front and as well in rear wheels. It comes with inverted forks on the front side and twin shock absorbers on the rear end.
Specifications & price of Model B moped 
The Model B moped is equipped with a 2.5kW QS hub motor and has the option of two removable 40.2Ah battery packs which can produce the output of 5.36hp/140Nm. It provides the top speed of 45km/h and ranges up to 160km. Its battery can be fully charged in 5 hours. The Brekr Model B electric moped is priced at €4,499 (around Rs. 3.92 lakh) in Europe.
Also read related article: 'Chal Meri Luna' is back now as an electric moped ranges 80 km
If you are an EV manufacturer or EV Dealer or EV Supporter who want to share news related to electric vehicles on our website, please send an email to crm@electricvehicles.in

For the latest electric vehicles news, follow electricvehicles.in on Twitter,Instagram,Facebook and our YouTube Channels English, Hindi,TeluguandTamil