Volvo Trucks bags huge order of 16 Volvo VNR Electric Class 8 trucks
Volvo Trucks has announced that it has received an order for 16 Volvo VNR Electric Class 8 trucks. It is said to be the largest commercial order of the only battery-electric Class 8 model available in North America. 
Volvo Trucks
It had received an order from Performance Team, a US-based warehousing and distribution company, for 16 Volvo VNR Electric Class 8 trucks which is the largest order as of now. The company will start deliveries of these 16 trucks in the fourth quarter of 2021 and will be carrying regional loads daily to customers across Southern California.
"The shift toward electrification is an exciting time in the commercial truck space and Performance Team is leading the way with its largest order of the only battery-electric Class 8 model in scalable serial production today," said Peter Voorhoeve, from Volvo Trucks.
The Volvo VNR Electric Class 8 truck is equipped with a 264-kWh lithium-ion battery pack which gives a range of around 240-kilometres (150-miles).
Volvo Delivers Electric Class 8 Truck to New York Metro Area
Volvo North America has delivered its first electric-powered Class 8 truck on the East Coast to New York-based Manhattan Beer Distributors.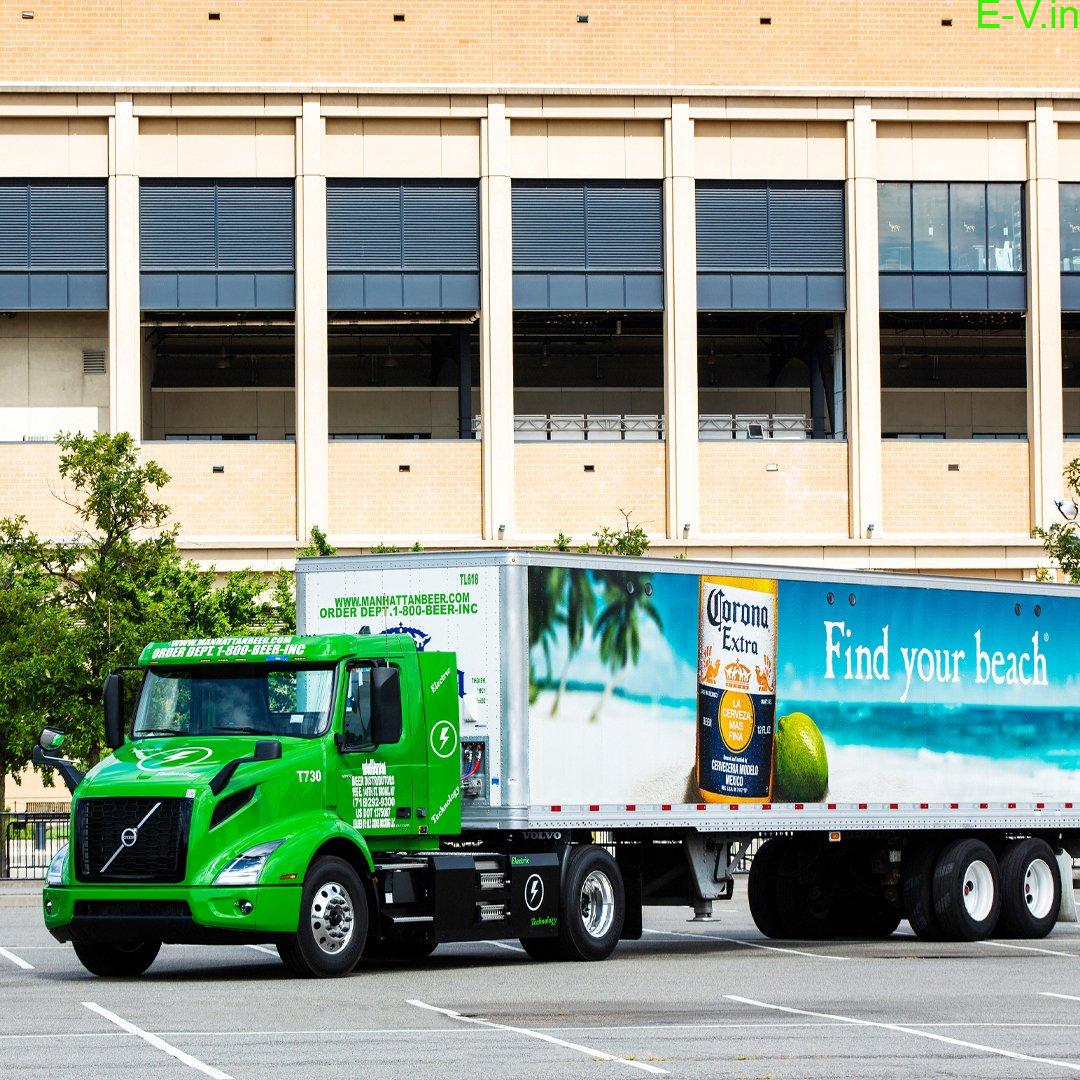 "As one of the largest beverage distributors in the U.S., Manhattan Beer Distributors recognizes the broad sustainability impact that we can make by eliminating our fleet's tailpipe emissions," said Simon Bergson, the beverage distributor's founder and CEO. "We look forward to gaining hands-on experience with our first five VNR Electrics and working with Volvo Trucks and local Volvo Trucks dealership Milea Truck Sales and Leasing to continue expanding our zero-emission fleet."
A new report released by Frost & Sullivan has revealed that the global hydrogen fuel cell trucks market is estimated to register 142,858 unit sales by 2030, with China estimated to account for 63.9% of this.
Hino Trucks unveiled the first Class 8 Hino XL8 fuel truck 
The Hino Trucks has unveiled its first Class 8 Hino XL8 fuel truck prototype which is powered by a hydrogen fuel cell electric drivetrain at the 2021 ACT Expo. "It's amazing what our team has been able to accomplish in a relatively short period of time. I know our customers are going to be extremely impressed with this fuel cell electric truck," said Glenn Ellis, Senior Vice President Customer Experience, Hino Trucks.
SEA launches new electric truck
Melbourne-based SEA Electric has also unveiled the SEA 300-45, a zero-emissions truck that can be driven by anyone with a basic driver's licence.
Also, read related article: Volvo Trucks unveiled 3 new electric trucks
If you are an EV manufacturer or EV Dealer or EV Supporter who want to share news related to electric vehicles on our website, please send an email to crm@electricvehicles.in

For the latest electric vehicles news, follow electricvehicles.in on 
Twitter,Instagram,Facebook and our YouTube Channels English, Hindi,TeluguandTamil