Tork T6X is India's first all-electric performance motorcycle. It is designed and manufactured by a Pune based startup Tork Motors. All you need to know about the Tork T6 electric motorcycle. 
Tork T6X India's first all-electric performance motorcycle
The electric motorcycle is manufactured in the company's facility at Chakan near Pune. It is founded by Kapil Shelke and funded by Ankit Bhati and Bhavish Aggarwal. The company is working for 7 years of exhaustive Research and Development. 
The electric bike is completely designed and developed in India it is made in India bike. The components are purely localized and the only imported component is the Li-ion battery. This will reduce the price of the electric motorcycle. 
Another good thing about EVs is we need not spend on maintenance and servicing. Before we go to Tork t6X, know some history about its prototype. 
TX 01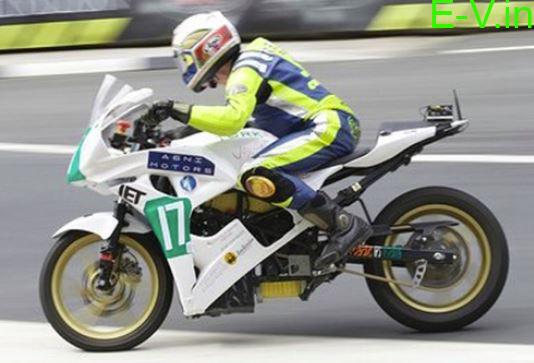 The company began with the prototype the TX 01 which made them win an iconic event at the Isle of Man TT course. 
TX 02
The second proto was created to perform on race tracks for the TTXGP UK/EU championship, it was with the lighter platform.
TX 03
Our third prototype built at our then sister company in the UK. This bike was perfected to participate in the TT-ZERO event at the Isle of Man.
TX 04
Our fourth prototype was a bolt-on design incorporated into an existing motorcycle in the market.
TX 05
The fifth prototype was built to showcase our capability in range with a breakthrough in Tork's battery management system which was built in house.
Tork T6X all-electric performance motorcycle 
Features of Tork T6X
It has some amazing touchscreen instrument console is waterproof and dustproof, along with app and cloud connectivity.

Battery Box Cast Aluminium IP67

Safety-Advanced Battery Management System

T6X uses Tork Intuitive Response Operating System which does  analysis and compilation of data for every ride, power management, real-time power consumption, and range forecasts,

It has a sleek a storage box that looks similar to the fuel tank you can keep your accessories & a charge point can be seen

It has a trellis frame made of steel

The T6X gets a 267mm disc brake at the front and a 220mm disc brake in the rear.

It rides on 17-inch alloy wheels with tubeless tyres.

It is equipped with a TFT digital touch screen console, mobile charger, GPS navigation, anti-theft system, and DRLs. The T6X also gets an anti-theft mechanism.
Specifications Tork T6X electric performance motorcycle
It has a top speed of 100 kmph

It gives a range of 100 km in a single charge

It uses a 6 kW or 8 bhp brushless motor

27 Nm of instant torque Quickest at the traffic lights

Charging time 80% in 1 hr
Tork Motorcycles plans to sell 5,000-10,000 units every year. 
Launch of 
Tork T6X electric bike 
The expected launch of this electric bike in India is in either late 2019 or early 2020 with a price tag of ₹ 1.5 lakh (ex-showroom).
Tork T6 competes with TVS Apache RTR 200 4V, KTM Duke 200 and the Bajaj Pulsar AS200.
This is not the first electric motorcycle from the company, it had also a Yamaha FZ prototype retrofitted with an electric motor but failed to get success in the market. However, failures get success and success results are the Tork T6!
Related Video