Top 10 Electric cars in India
2021 might be tough for electric car sales because Tesla is entering the Indian car market. Apart from Tesla, there are a few luxury electric car makers in the Indian car market. However, the market also has cars not only for luxury customers but for everyone. So let's take a look at the top 10 electric cars in India which are available and upcoming.
Tesla Model 3
Tesla is on it's way to India and they are planning for their most affordable model 3 for launch. The car has a range up to 500 km and it can be fast-charged up to 80% in 40 mins. The cost of the Tesla Model 3 in the US is around 35 lakh in INR and the import duties in India can make the price of this car will be around 90 lakh INR.
Tata Tigor EV
Tata tigor has 3 variants in India. the car has a certified range of 213 km which is certified by ARAI. the car supports regular charging and fast charging. the three variants of this car costs from 10.6 lakh to 10.9 lakh.
Tata Nexon EV
Tata  Nexon EV also offers three variants. The car has fast charging option of 0-100% in 80 mins. Nexon has a certified range of 312kms as certified by ARAI.regular charging in Nexon can take up to 9 hrs and the cost of the 3 different variants of Nexon ranges from 14 lakh to 16.5 lakh approximately.
Tata Tiago EV
The third EV from Tata is Tiago which is an upcoming car. Tiago supports fasts charging and has a range up to 130km. Tiago makes a top speed of 100kmph with the help of the 30KW motor and 216Ah battery pack. the cost of the Tiago EV is estimated to be around 5 lakh to 7 lakh.
Mahindra e2O plus
Mahindra e20 plus offers three different variants in this electric car lineup. The car has a range of 110 to 140 km for one single charge. The charging time for e20 with a standard 3 KW charger is up to 6 – 7 hrs 30 min. C0st of Mahindra e20 for ex-showroom is around 7.5 to 8.9 lakh.
Mahindra e-verito
Mahindra has already launched two variants of its e-verito. The car offers 110 km for a full charge which takes 11 hr 30 min. The fast charging option is also available which can charge up to 80% in 1 hr 30 min. The ex-showroom price of e-verito is around 10.2 to 10.5 lakh.
MG ZS EV
MG ZS EV has a range of up to 340kms as per the ARAI. MG ZS has 3 charging options for fast charging, home charging and portable charging. while the fast charging can charge up to 80% in 50 mins, the regular charging 6-8 hrs for a full charge. The ex-showroom price of MG ZS EV is around 21 lakhs.
Hyundai Kona electric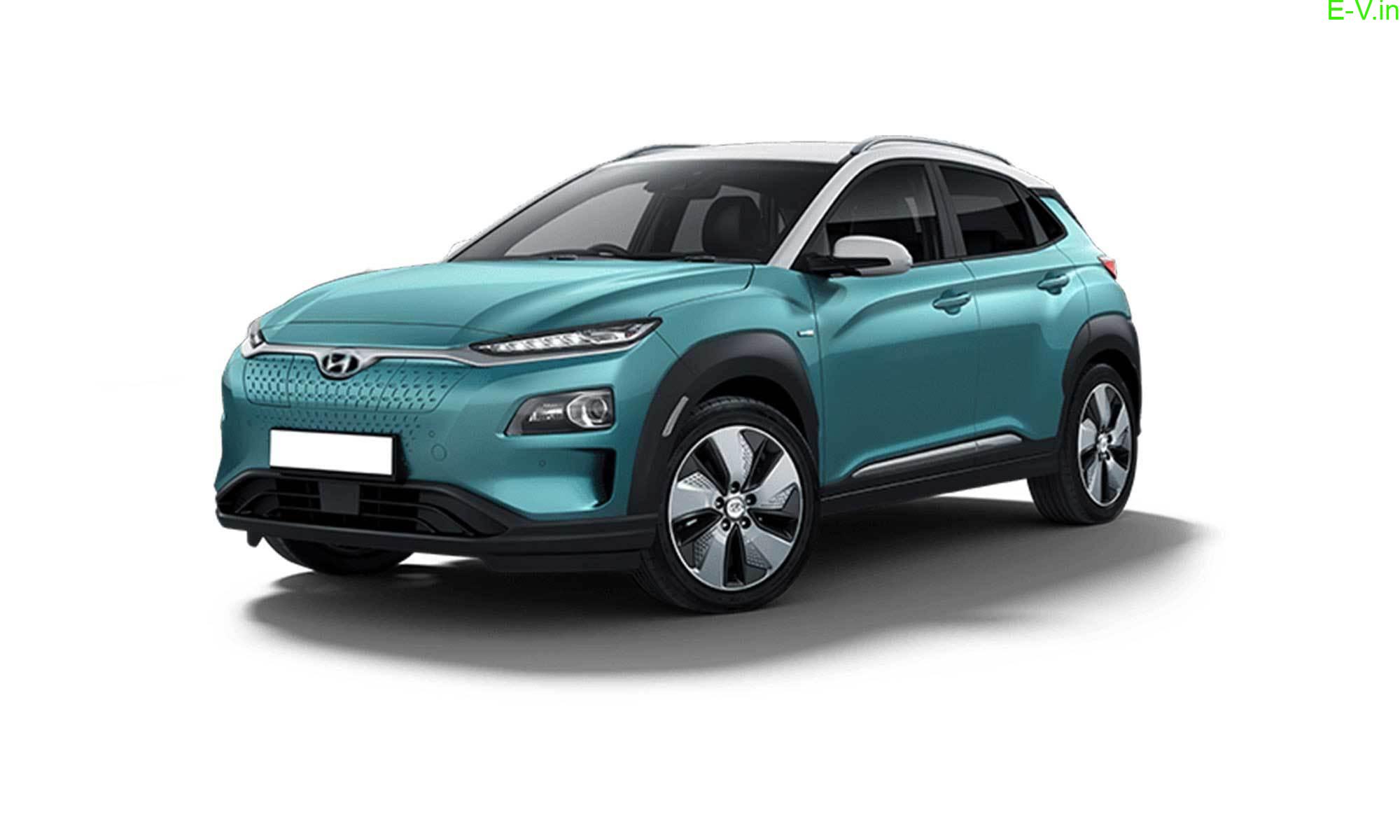 Hyundai Kona offers a full range of 452 km for an AC charging time of 6hr 10 min. the car also offers fast charging for it's 39.2 kWh battery pack. The ex-showroom price of Kona is around 23.8 lakhs.
Mercedes Benz EQC
Mercedes Benz EQC is the first electric from Mercedes in India. The car has a range of 445-470 km. The car supports fast charging of 80% in 1 hr 50 min. The ex-showroom price of the car is around 1.1 crore in India
Jaguar I-pace
Jaguar is about to launch it's electric SUV I-pace in India. The car a range of 470 km and supports fast charging of 125 km in 15 min. The car has three different variants with ex-showroom prices ranging up to 1-1.5 crores.
Related video:
If you are an EV manufacturer or EV Dealer or EV Supporter who want to share news related to electric vehicles on our website, please send an email to [email protected]

For the latest electric vehicles news, follow electricvehicles.in on Twitter,Instagram,Facebook and our YouTube Channels English, Hindi, Telugu and Tamil