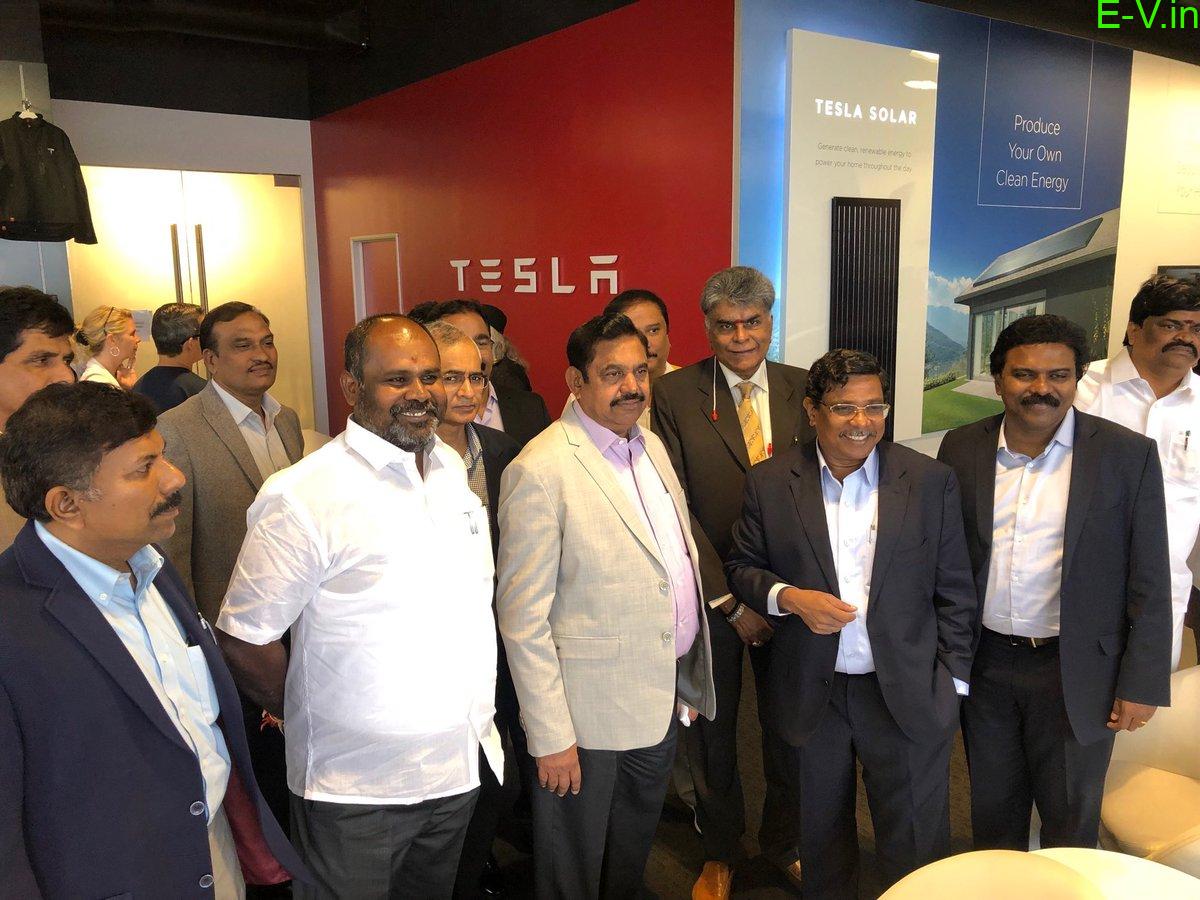 Tamil Nadu's Chief Minister, Edappadi K. Palaniswami, is currently on investment tour in the US and the UK. In the US, he visited the Tesla plant in San Francisco to see the manufacturing of eco-friendly vehicles, batteries, and energy storage products.
Tesla gets an Invite to set-up its plant in India
There have been quite a few requests from Twitter users to Elon Musk to bring Tesla to India. One of the most prominent voices is the founder of Tesla Club India, Nikhil Chaudhary Birbhan. Tesla India Club is an online unofficial club in India which supports Tesla and wants to see India embrace Tesla and its mission.
Addressing the request of Indians, Elon Musk in a tweet, explained why Tesla may not come to India soon. "For other countries, we pay in part for the local factory by selling cars there ahead of time. Also, gives a sense of demand. Current rules in India prevent that, but recent changes in sales tax give hope for future changes."
Tamil Nadu CM Invites Tesla to India
But the visit from Chief Minister Palaniswami will help in changing this scenario. On his tour, he learned about the Tesla Supercharger Network and ways to prevent pollution causing by gas and diesel cars in the state. He also went to the Tesla factory in Fremont and his visit to Tesla was part of his initial plan of his journey to invite Tesla to India. He gave a presentation about the facilities and incentives that the state would offer for investing in the state's automobile sector.
Young people like Nikhil see Tesla as a ray of hope which can reduce the pollution and he is definitely one of the millions hoping that Tesla will establish a plant in India.
For any promotions and advertisements on electricvehicles.in, please send an email to support@electricvehicles.in