SIAM's 63rd annual convention brings this comment
---
The country's largest car manufacturer, Maruti Suzuki, says that the company abandoned diesel a long time ago and is well on its way to accelerating the adoption of electric vehicles after 2025.
Following Nitin Gadkari's warning to automakers to accelerate the transition to electric vehicles, Nitin Gadkari commented at the 63rd annual SIAM convention in the National Capital.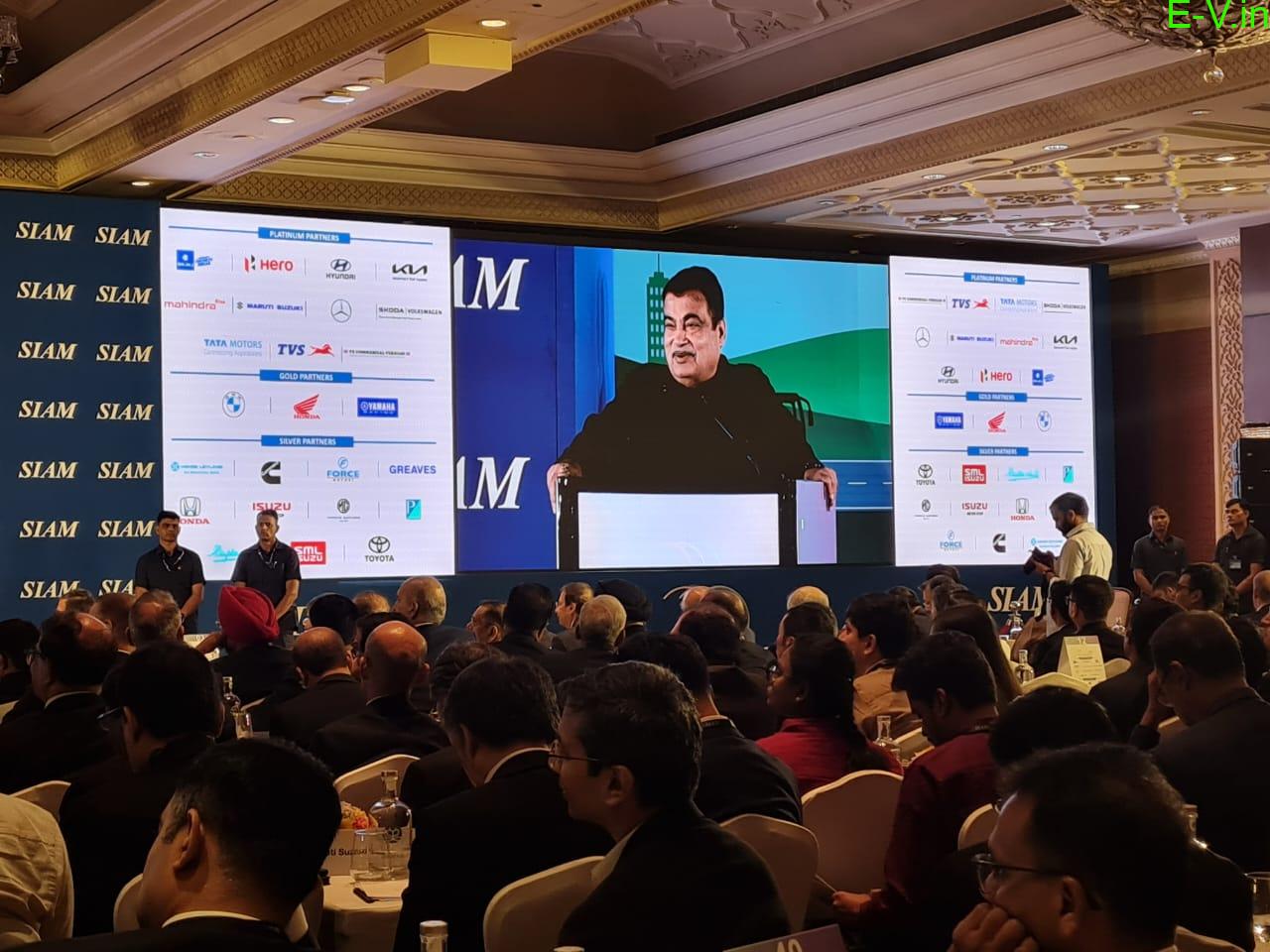 In his remarks, Shashank Srivastava, Senior Executive Officer of Sales and Marketing at Maruti Suzuki, said, "Based on the evolution of electrification in some of the key developing European markets, such as France and Germany, it was observed that the segment takes off when penetration reaches 3.5-4% of the market. In India, this is expected to happen around 2025, and we will be in the market by then."  
Tata Motors is the largest electric vehicle manufacturer, with over 90% market share. There will likely be more than a dozen models available for prospective buyers by 2025. 
From Mahindra & Mahindra and Tata Motors to Hyundai, Kia, and VW Skoda, there will be a flurry of new launches between 2024 and 2025. 
" Our ecosystem is being built at the right time and at the right place. Among other things, we are working on locally assembled batteries and critical parts, as well as charging infrastructure, to ensure customers are not inconvenienced," Srivastava stated.
The market leader is criticized as arriving late in the game, but Srivastava maintains that sometimes arriving later has advantages because it enables you to address the "pain points" of consumers before entering the market.  
A midsize SUV EV is expected to be introduced by Maruti Suzuki in the next financial year, according to sources. October or December 2024 is expected to be the start of production for codename YY8.
According to the company, both elements are in the process of being resolved, and the company will share its strategy at the appropriate time.
To make sure that the cars are accessible, it relies on localization. Suzuki Motor, Maruti's parent company, has already committed to a portfolio of half a dozen electric vehicles by the end of the decade and is investing over Rs 9000 crore in localizing batteries.
The electric passenger vehicle market is expected to account for 17 percent of the overall market by 2030, according to Srivastava. As part of its long-term strategic roadmap, Maruti Suzuki has projected a 15% contribution from electric vehicles to total sales of 3 million units by 2030, nearly half a million cars or so to be exact. 4.8 lakh cars and strong hybrid vehicles account for more than 25%, and the remaining 65% is petrol, CNG, mixed fuel, or ethanol.
CNG and hybrids should pay lower taxes?
The company is working on more than a half dozen powertrain options, and as for electric vehicles, it adopts a complete ecosystem approach rather than just launching one.
CNG and hybrid powertrain cars are an ideal bridge to zero-emission vehicles until electric vehicles become mainstream.
Inevitably, all of us will eventually transition to electric vehicles. However, until all the enabling factors are in place, CNG and hybrid vehicles offer a good bridge to a cleaner environment. Furthermore, as they are less polluting than petrol and diesel, they should also be favored in terms of lower taxes," Srivastava said.
Compared to electric vehicles, which should get a gold medal (better tax structure of 5% GST), he argued that CNG and hybrids should receive silver and bronze medals since they are cleaner and more efficient than petrol or diesel. In addition to the medal, he said, he meant lower taxes because they were more environmentally friendly.
Source of information: Autocar Professional
If you are an EV manufacturer (or) EV Dealer (or) EV Supporter who want to share news related to electric vehicles on our website, please send an email to crm@electricvehicles.in

For the latest electric vehicles news,

follow electricvehicles.in on 

and our YouTube Channels