Rimac Nevera all-electric hypercar revealed
Rimac Automobili has unveiled a Rimac Nevera, an all-electric hypercar, a production version of the C_Two electric supercar. It is said to be one of the most powerful electric cars in the world. It was first showcased at the 2018 Geneva Motor Show. It is designed, engineered and handcrafted in-house at Rimac's headquarters in Croatia (Europe). The carmaker said that only 150 examples of the car will be made.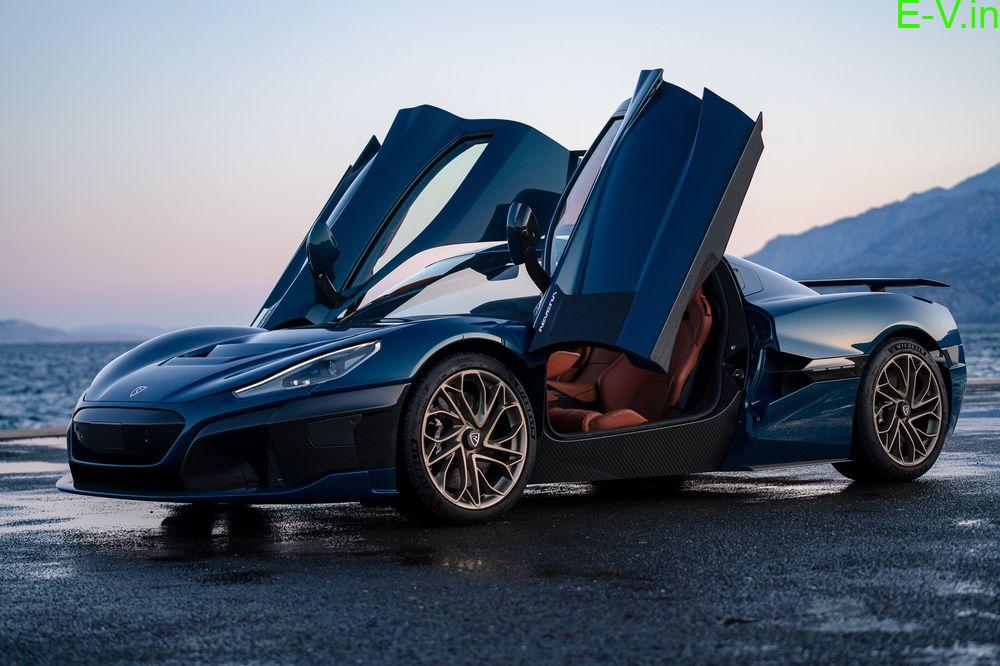 The design of the Rimac Nevera is similar to its concept version and the company claims that it has made some changes to improve the aerodynamic efficiency to 34% when compared to previous prototypes.
Rimac Nevera all-electric hypercar features 
According to Rimac, the name is derived from a Mediterranean storm that can appear suddenly off the coast of Croatia. While we look for its features, it does have a lavish tech and the monocoque is the largest single carbon fibre piece in the automotive industry. It makes it lightweight and more improved safety. It has an H shaped battery pack that helps to keep the centre of gravity low.
It has a double-wishbone suspension that helps to keep the ride smooth and is easy to make easy ride height adjustments. It has a horizontal touchscreen and a passenger display. A mobile app that shows live track data and let you download the telemetry.
Specifications 
If we look at its technical terms, it comes with four individual electric motors one paired to each wheel that delivers a combined 1427kW,2360Nm to the road. It offers an electric hypercar acceleration from 0-100kph in just 1.85sec and 0-300kph takes just 9.3sec. It provides a top speed of the Nevera is rated at 412kph. It provides a range of 547km on a single charge with a battery capacity of 120 kWh that packs in 6,960-cell batteries.
Also, read the related article: Electric Cars in India 2021
If you are an EV manufacturer or EV Dealer or EV Supporter who want to share news related to electric vehicles on our website, please send an email to crm@electricvehicles.in

For the latest electric vehicles news, follow electricvehicles.in on Twitter,Instagram,Facebook and our YouTube Channels English, Hindi, Telugu and Tamil