Tata Nexon EV will be 85000 low-priced and will have a range of 453 km
---
Tata Motors has slashed the price of its Nexon EV and introduced revised fairings to its Max range. Tata Nexon Ev is currently priced at Rs 144,900 for the main version and Rs 189,900 for Max, both on sale at ES-showroom India. The Nexon EV Max sees a bump in its claimed range, which is currently rated at 453km.
Mahindra recently announced its price range for the brand-new XUV400. This has lowered the price of the Tata Nexon Ev. For the top-spec variant, the XUV400 underperforms the Nexon EV by Rs 85,000. However, both models are currently priced at Rs.18.99.
Nexon EV's revised entry-level price drops 1.5 lakhs below XUV400

The range of the Nexon EV Max has been extended with a software update

Existing EV Max customers will also benefit from an extended range
The prices of Nexon EV have come down by Rs 50000 for the base trim, while the fully loaded Max XZ+ Lux variant sees a price drop of Rs 85000. And the price drop with the best long range of each variant of the Nexon EV has become affordable.
Tata has so far maintained an unrivalled dominance in the mass market EV segment, and the XUV400 is the first real challenge to that dominance. With both models priced and positioned almost identically, It remains to be seen how the rivalry will unfold.
Tata Motors has also updated the Nexon EV Max with an extended range. However, there is no upgrade to the 40.5 kWh battery made possible by a software update. And there is no range update for the Prime version with the smaller 30.2kWh battery.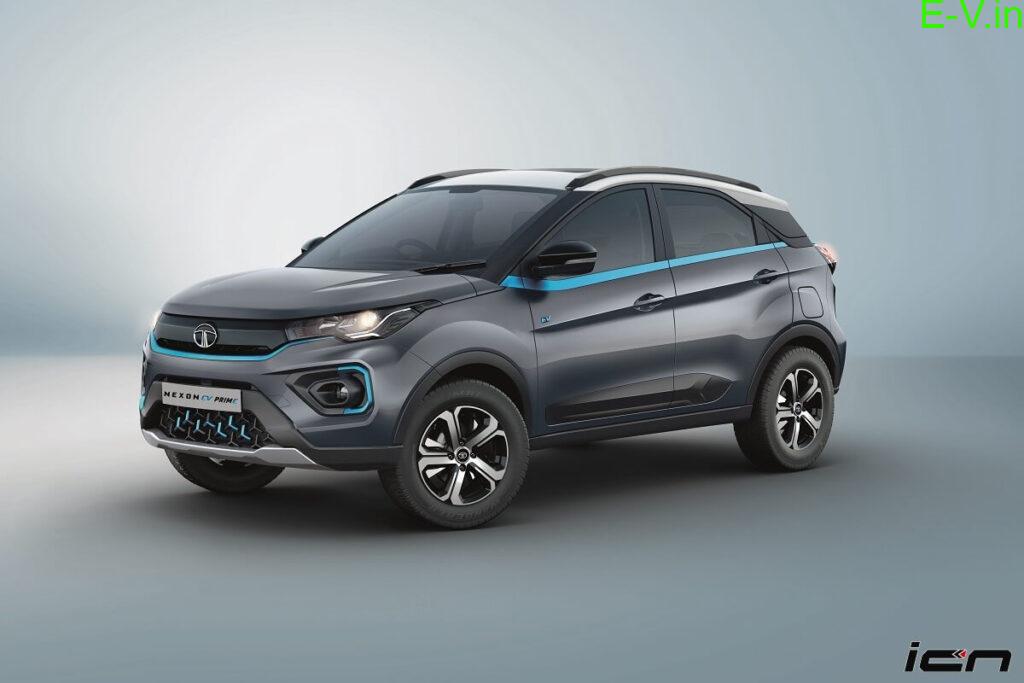 The Nexon EV Max also adds a new entry-level XM trim level. Priced at Rs 16.49, it is fully equipped with features such as an electronic parking brake, automatic climate control, ESP, projector headlights with LED DRL, push-button start, TFT digital instrument cluster, connected vehicle technology, and rear disc brakes. This gives it a significantly lower entry point into the Max variant, which was previously priced at Rs 183,400. Deliveries of the new EV Max XM variant will begin in April 2023.
Want
to
learn
more
about
the
Tata
Nexon
EV
and
its
customer
reviews?
Watch
these
videos
If you are an EV manufacturer (or) EV Dealer (or) EV Supporter who want to share news related to electric vehicles on our website, please send an email to crm@electricvehicles.in

For the latest electric vehicles news,

follow electricvehicles.in on 

and our YouTube Channels