I know what you are thinking about the cover picture, looks like a science fiction movie promotion right?  but it's not true, NERA 3D is an official electric motorcycle manufactured by German 3D printing specialist BigRep company. The company strongly believes that 3D technology will rule the manufacturing industry in the future.
Marco Mattia Cristofori and Maximilian Sedlak are the two designers behind this E-Motorcycle invention. All the parts of the electric motorcycle were 3d printed except the motor and battery. The E-Motorcycle name NERA is an acronym for A NEW ERA.
NERA 3D-World's First Fully 3D PRINTED E-Motorcycle
The German 3D printing company BigRep hasn't announced the specification details and launch date of  NERA 3D Electric Vehicle. However, many bike enthusiasts still not believing this e-motorcycle become a reality.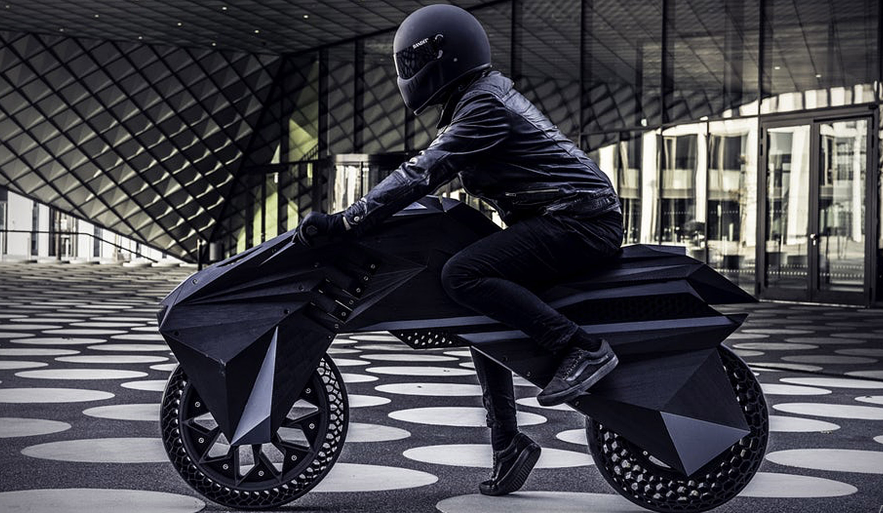 NERA Features
Embedded electronics
Airless tires
Forkless steering
Flexible bumper