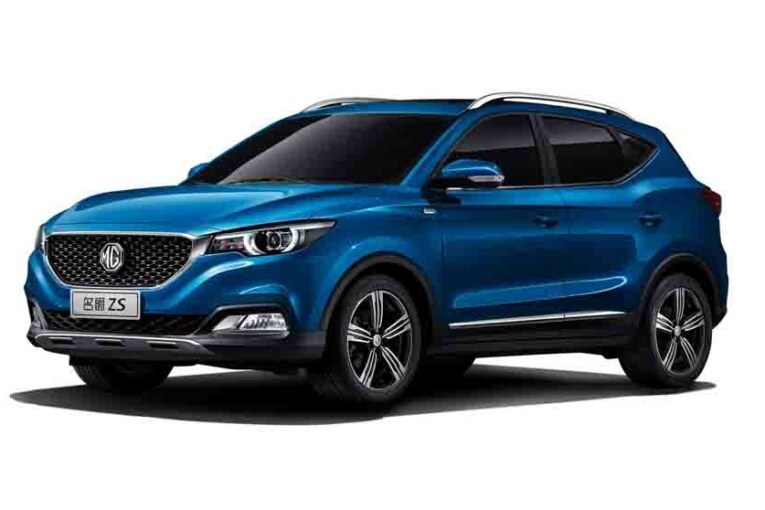 MG Motors to launch its first electric SUV eZS in mid-October or till December costing below Rs 25 Lakh in India, cheaper than any SUVs.
MG Motors To Launch First Electric SUV

eZS

The all-electric SUV will first launch in Indian markets. The SUV was unveiled last year at the Guangzhou Motor Show in November. Since MG Hector is also ready to launch in the second half of the year, eZS will become the second electric vehicle to launch in India by MG Motors.
Electric SUV eZS Competitor Hyundai Kona
MG eZS will have the close competitor in the market, Hyundai Kona is also with the similar power and dimensions but the price of the Kona is more than the MG eZS. There are more chances of people buying MG's vehicle.
Electric SUV eZS  Best Suitable For Indian Roads 
MG eZS electric is best suitable on Indian roads as it can run for 428 km on a full charge if the speed is maintained 60 km/hour.It gives a mileage of about 400 km.
It has the fast charging DC (direct current) to charge the eZS's batteries up to 80 percent which takes about 30 minutes. A slow charger AC (alternating current) will take six hours to fully charge the vehicle. 
The eZS will be launched in the UK in autumn where it will be priced around 13,500 Pounds (Rs. 12,27,109.51).
Other EVs Launching This Year 
Apart from MG eZS, there are also many other EVs launching in India this year such as Mahindra & Mahindra launching KUV100 with a mileage of 150 km on a full charge. KUV It will cost around 8-10 Lakhs and will launch in mid-2019. Nissan Leaf, Tata Tigor EV, Audi e-Tron etc are lined up to launch this year.