Hyderabad's green mile deliveries are no longer a dream
---
Piqyu launched electric vehicles in their fleet on the 11th of April at T-hub Hyderabad. From now on, advanced electric vehicles will be used to accommodate last-mile deliveries in Hyderabad. In days, Piqyu will start operations nationwide.
Piqyu is an innovative business organization that pioneered last-mile services, providing last-mile delivery services for all major grocery/grocery/e-commerce delivery companies. Enter the list of Top 10 Startups for Last Mile Delivery in 2023.
As a result, they are now taking the next step by providing their customers with a complete e-mobility service for their city. To accommodate last-mile deliveries in Hyderabad, advanced electric vehicles will be used from now on.
The occasion of PIQYU's EV launch was graced by the presence of Mr. Srinivas Rao (CEO of T-Hub), Mr. Rajeev YSR (Chief Mentor – EV Master Class, Gov. Advisor, Policy and IP at MIT Sloan, 40 under 40), and Mr. Sachin Karnik (founder and CEO of The Great Unicorn Hunt).
The PIQYU team has been appreciated by Rajeev YSR, for their efforts and compassion towards the e-mobility services. And he is happy to be part of this occasion and proud of the growth of the green mile segment in Telangana, in particular.
It is my understanding that PIQYU's efforts to provide a zero pollution and zero noise service that will contribute to the sustainability and green mobility of the nation are growing at an astonishing rate" Rajeev said.
The electric two-wheelers from PIQYU provide a range of features such as intelligent safety, green technology, low ownership costs, and sustainable driving.
India's last-mile service segment has grown rapidly in recent years. This growth is primarily due to online retail growth and e-commerce prevalence in the country. Online delivery has become a vital part of everyone's life, especially after the pandemic outbreak, as everyone shops through the Internet to avoid physical contact.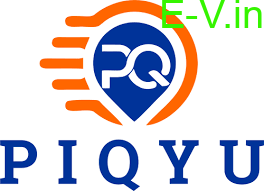 Over the years, various factors have contributed to the growth of this sector. These factors include supply chain optimization, technological advancement, globalization, e-commerce demand, and economic growth, alongside forward-looking government policies.
It should be noted that Piqyu is a pioneering business organization that has made impressive advances in last-mile service with a commitment to never compromise on the quality of its services. This passion for excellence has also helped the company cultivate niche markets and become one of the most trusted players in the industry.
Piqyu provides last-mile delivery services for all major grocery/grocery/e-commerce delivery companies. The company also handles warehouse management for D2C brands, helping them reach their customers through warehouse facilities and integrated last-mile delivery services. Interested entrants can work with Piqyu.
Piqyu starts by taking care of all logistics and receiving customers' orders. To meet customers' diversified needs, Piqyu has created a diversified service portfolio and detailed its service, warehousing, fulfillment, mid- and last-mile delivery, and hyper-local delivery. It is also involved in the supply of phlebotomists to diagnostic and healthcare companies and specializes in supplying pharmaceuticals to industry giants.
Their customers rely on first-mile pickup, secure packaging according to brand requirements, Coware accommodation, collection, sorting, and warehousing, picking and packaging services, RTO (Return to Origin), frequent quality control, and customer domestic labor from warehouse management services that serve as a testament to Piqyu's commitment to going the extra mile to ensure satisfaction.
Apart from that, the company also offers EV cars, referrals, cloud storage, quick trades, and e-commerce services for drivers. In 2020, Piqyu, which started with one city, has grown to more than 27 cities in a short period. Despite being a major operator in Tier 2 and Tier 3 cities, including subways, it has a fleet of over 1500 vehicles covering over 1500 PIN codes. Also, the company has over 1500 employees serving over 20 clients.
"Our customers are very happy with our service and our company is growing as a result. We can quickly onboard new clients, sometimes within 24-48 hours. Our signature training program fosters a customer-centric culture and ensures that every team member owns the brand. Make it possible. The most significant aspect of our success has been transforming this into a repeatable and efficient process. This is difficult to achieve in terms of cost and effectiveness. The result is staggering 600% growth year over year," stated Prashant Reddy, co-founder, and CEO of PIQYU.  
Piqyu evolves with the times, grows, and strives to expand its horizons. Constant innovation and constant improvement are built into our corporate philosophy, and we aim to reach even higher heights and become a pioneer in the industry. With all of this, Piqyu aims to be the epitome of quality and customer focus in the last-mile service provider industry. 
If you are an EV manufacturer (or) EV Dealer (or) EV Supporter who want to share news related to electric vehicles on our website, please send an email to crm@electricvehicles.in

For the latest electric vehicles news,

follow electricvehicles.in on 

and our YouTube Channels