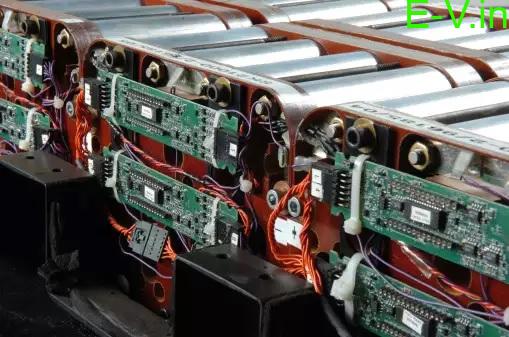 India's first Lithium-Sulfur battery tech made from industrial waste & bio-renewable feed-stock
India's first Lithium-Sulfur (Li-S) battery technology has been introduced by Shiv Nadar University a research-focused university and an Institution of Eminence (IoE). This research will support the production of lithium-sulfur batteries that will be cost-effective,energy-efficient, safe, compact and eco-friendly. At present the lithium-ion batteries are commonly used in electric vehicles and these batteries can become alternative to them.
India's first Lithium-Sulfur battery technology
The Shiv Nadar University's Li-S battery technology includes the petroleum industry by-products (sulfur), agro waste elements and copolymers such as cardanol (a by-product of cashew nut processing) and eugenol (clove oil) as cathodic materials. This technology has the capacity to support various industries including tech gadgets, drones, electric vehicles, etc.
This technology is a result of efforts made for five years by Shiv Nadar University's Associate Professor, Department of Chemistry, Dr Bimlesh Lochab. The research shows that once this technology is put into production it will be the most sustainable and cheaper battery option. It is three times higher energy density with intrinsic flame-retardant properties.
Industrial waste & bio-renewable feed-stock
The sulfur is sourced from industrial waste and cardanol is sourced from bio-renewable feed-stock which is available easily and is non-toxic and eco-friendly. Apart from that, they have also used eugenol (from clove oil) copolymer which is also environmentally friendly, halogen-free, flame-retardant and reduces the combustible tendency which makes the battery safer to use.
Dr Lochab's team partnered with Indian Institute of Technology, Bombay's Professor from the Department of Energy Science and Engineering, Dr Sagar Mitra, to use this research for the development of a Li-S battery prototype.
ARCI develops supercapacitors using tamarind & cotton waste biomass for hybrid & EV
Dr Rupamanjari Ghosh, Vice-Chancellor, Shiv Nadar University said that "It is a very proud moment for all of us at Shiv Nadar University. This breakthrough research by Dr Lochab underlines the need for clean energy solutions at a time when our dependence on battery-operated devices has increased manifold.
Elaborating on her research work, Dr Bimlesh Lochab said that the research focusses on the principles of Green Chemistry to find a solution that addresses the requirements of industries and the environment, simultaneously. It is capable to provide 3x energy density which is said to be a safer technology and also provides clean energy.
For instance, if we take an electric car with a range of 400 km with Lithium-ion batteries can now quadruple its range to 1600 km on a single charge with this technology. While being compact in size and much safer to use than traditional Lithium-ion batteries. To put this in perspective, it could mean driving from Delhi to Mumbai on a single charge and still being left with power."
EVs battery types & its components, advantages & disadvantages
The new battery technology is produced by the bio-based molecule which is capable of commercial-scale production. It consists of a new kind of cathode for Li-S batteries which make the battery performance levels to higher. The cathode materials are used making cardanol for Sulfur-based structures which gives longer battery life in a smaller battery unit.
If you are an EV manufacturer or EV Dealer or EV Supporter who want to share news related to electric vehicles on our website, please send an email to

[email protected]