Electric Vehicles (EVs) making their way in every field whether be it in government organizations, racing, private and public places, as a safari in tiger reserve parks, in tourist places. India's first e-Bike Tourism.
For Any Query Regarding EV Click Here
India's first e-Bike Tourism
B:Live, a new electric vehicle startup from Goa, a venture by Arcis Clean Energy. The initiative is taken by Samarth Kholkar and Sandeep Mukherjee who wants to bring e-mobility in India. The company in a smaller duration of just three months made an impact.
"The whole idea behind starting this company was to provide a clean, green way of discovering a new location or city," said Sandeep, in a conversation with The Better India.
Goa To be Green With India's first e-Bike Tourism
B:Live is India's first electric bike tour initiative to make Goa Green. The initiate is by Arcis Tours Pvt Ltd, in partnership with the Goa Tourism Development Corporation which offers e-bike tours. The company is in contract with the Government of Goa for 20 years to manage and operate electric vehicle tourism across the state.
"Goa spearheads several ecotourism initiatives in the country. We encourage and support technologies and enterprises which bring about a positive environmental change. Our association with Arcis Tours Pvt Ltd is another step towards achieving our sustainability goals," said Manohar Azgaonkar, the minister for tourism, Goa.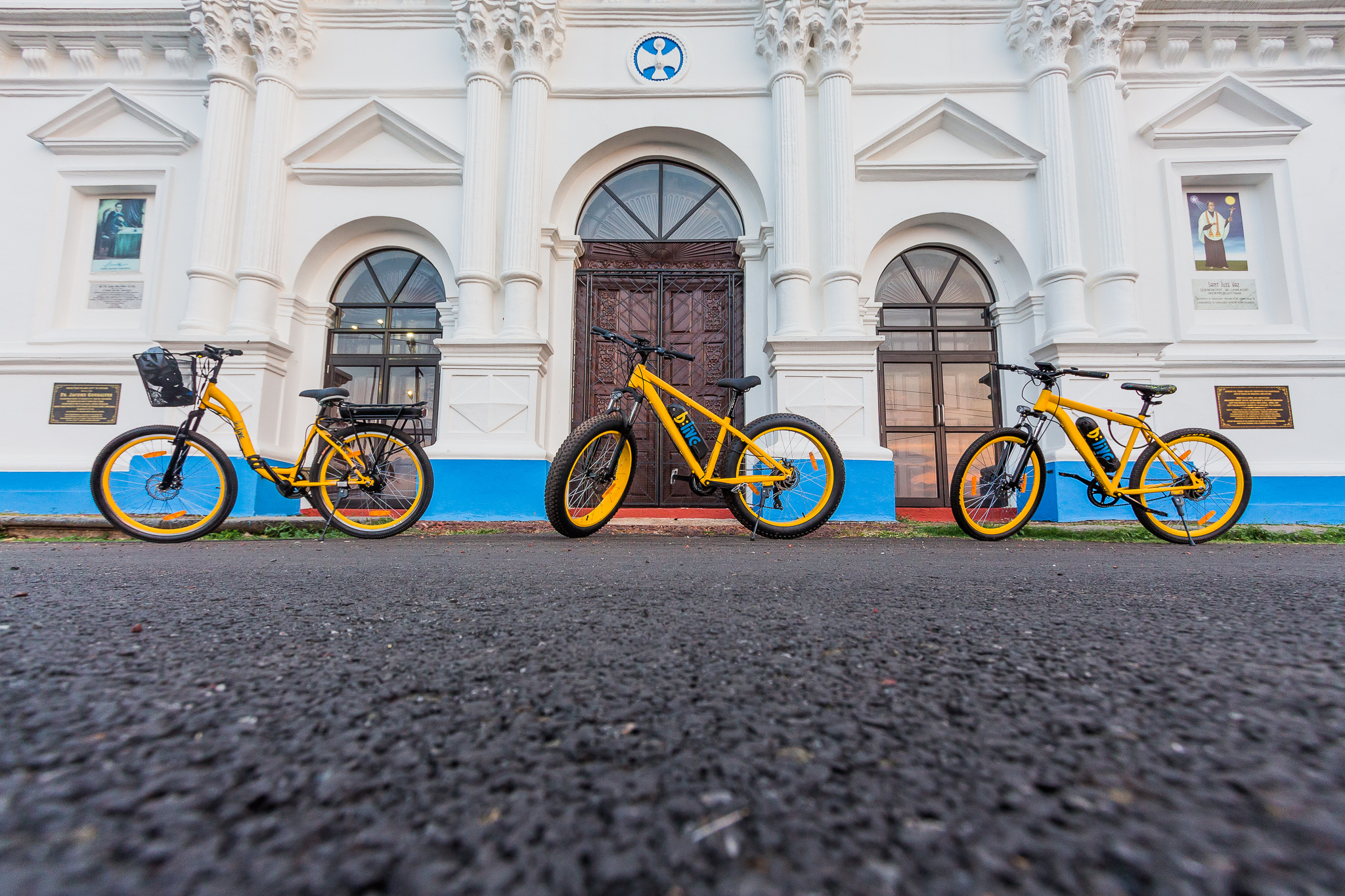 The founders thought the pollution emitted by the fuel based vehicles are damaging the beauty of Goa, the place where they grew up. "And that was when the idea of using electric vehicles to explore the unexplored side of Goa came to us," says Sandeep.




Sandeep goes on to say, "I spent about four years in Europe and I was able to see first-hand, the kind of impact using e-vehicles made to the lives of people and the environment. It was this model that I was keen on replicating in India as well. Sustainable mobility was what excited me."
The e-bike is like a regular cycle which can be rideable on which you can ride on roads, streets, mountains, and beaches. The e-bike gets started when you pedal and much effortless.




To have a ride of this bicycle you must be 12 years and above as it is motorized, with a top speed of 25 km/hr.
These vehicles are also equipped with GPS trackers and electronic disc brakes.
Both Samarth and Sandeep are confident about taking this concept to other cities soon. "Goa is a test-case for us, and with all the that we have learned from here, we will be taking this concept to other places. We are a pan-India venture and very soon will be present in every tourist hub. To start with, we are looking at Puducherry, Kerala, Rajasthan, Hampi in Karnataka. By the end of 2020, we will be in at least 6 new locations," says Samarth.
If you are an EV manufacturer or EV Dealer or EV Supporter who want to share news related to electric vehicles on our website, please send an email to crm@electricvehicles.in

For any promotions and advertisements on electricvehicles.in, please send an email to support@electricvehicles.in