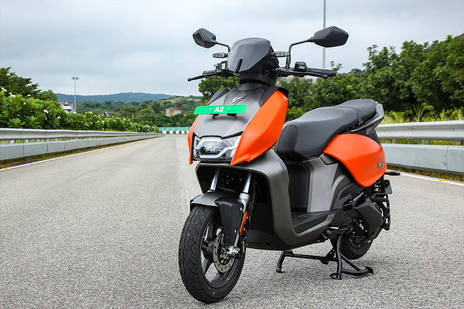 The Hero Vida V1 e-scooter has set the Guinness world record by covering a whopping 1780 kilometers in just 24 hours!
Hero MotoCorp has smashed the world record for maximum distance covered in 24 hours by an electric scooter with their Vida V1 model. The e-scooter ran non-stop for a whole day, beating the previous record by 350 km. The e-scooter covered a whopping 1780 km which was achieved at the Hero Centre for Innovation and Technology in Jaipur, India from April 20, 2023 to April 21, 2023.
How it all occurred?
Hero MotoCorp's Vida V1 electric scooter has set a new Guinness World Record for the greatest distance covered by a team in relay on an e-scooter in 24 hours, covering an impressive 1780 km. The six-rider team took turns to ride the Vida V1 in a relay format, with battery swaps supported by a team of engineers from CIT. Most of these breaks were under 20 seconds, highlighting the Vida V1's removable battery feature.
This achievement showcases the engineering excellence of the Vida V1, which boasts a best-in-class combination of performance, range, and top speed. With this world record title, the Vida V1 establishes itself as a robust product that can perform in any environment. According to Swadesh Srivastava, Head of Emerging Mobility Business Unit at Hero MotoCorp, this performance and endurance-oriented world record should provide impetus to the entire EV industry, confirming that the category is ready with mature and high-performance products.
The team started their attempt at 6:45 AM on April 20 and broke the existing record at around 2 AM on April 21, 2023. The crew completed the final lap at 6:45 AM on the same morning, marking an incredible achievement, especially considering the intense summer heat of Jaipur. As Swapnil Dangarikar, Official Adjudicator of Guinness World Records stated, "It is a remarkable achievement as the previous record has been broken by nearly 350 km and that too in the intense summer heat of Jaipur. Hero MotoCorp's Vida V1, you are now officially Amazing!"
If you are an EV manufacturer (or) EV Dealer (or) EV Supporter who want to share news related to electric vehicles on our website, please send an email to crm@electricvehicles.in
For the latest electric vehicles news,

follow electricvehicles.in on 

and our YouTube Channels